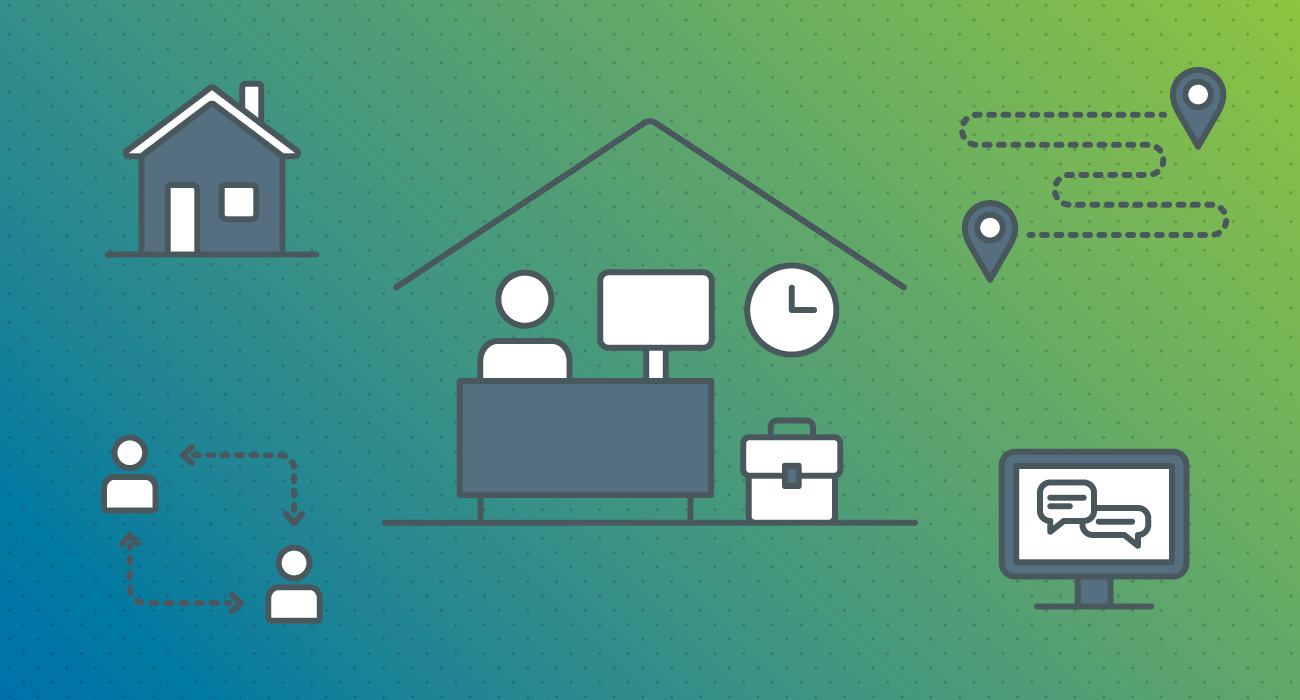 When COVID-19 hit the United States in March 2020, it became immediately clear that life — both at work and at home — would be different. The question was: how different and for how long?
That uncertainty coupled with how urgently decisions needed to be made forced many companies to implement new or untested approaches. Like many organizations, Inductive Automation resolved to have employees work remotely when they didn't need to physically be in the office. With such a huge amount of change occurring over a very short period of time, there was understandably a lot of uncertainty. But as the weeks turned to months, something unexpected happened — we became more productive than ever.
Now with the pandemic winding down, the increasing availability of vaccines, and states beginning to reopen, we were faced with a new question: Go back to the office or stay remote? We chose the best of both worlds: IA became a remote-first company.
A New Mentality
It's one thing to simply call ourselves remote-first and it's another to actively foster a culture that reflects it. There is a fundamental difference between working next to someone and working with someone who might be 3,000 miles away. Creating a successful remote-first mentality requires empathy, understanding, and hard work from both IA as an organization and our entire team. "It means that the technology continues to enhance our collaborative capability while helping to ensure that the remote workers are still integrated and don't feel left out," said Kevin in Software Engineering.
Often, it comes down to being mindful: making sure any kind of procedural arrangement is inclusive to all workers, speaking clearly and effectively during meetings, and maintaining open lines of communication. Trevor in Accounts Receivable said that being remote has required us to be better and more precise communicators because we "can't just walk over to someone's desk."
In that way, text and video technologies have become an integral part of coordination between and within divisions. "I don't hesitate to reach out over Slack, just like I might do if I stood up at the office to stretch my legs and chat about something I'm working on," said Kevin. "I think it is important to understand that enabling remote work doesn't have to mean the removal of in-person collaboration, and vice-versa."
Many at IA have found the transition to working remotely quick and easy. "I feel like the infrastructure is in place so that working remotely is seamless. I have access to all the resources I need to do my job effectively and without any real wait time. If I need to clarify something with a co-worker, Slack is right there. And when the problem is a bit more complicated, we can switch to screen-sharing just as easily," said Alex in Quality Assurance.
For others, remote work hasn't changed their workflows much at all. Both Roman in Sales and Steave in Information Systems have roles that lean towards working independently and said that working remotely isn't too different from being in an office.
Others are excited to see IA embracing a more forward-thinking approach. Kevin, who has experience in screencasting and streaming, said, "I'm able to make some good-quality videos for some of the presentations and also internal training resources. Normally the tech I need to do this well would be sitting at home while I'm at the office — now I'm able to integrate some of these pieces into my IA workflows, too."
Trevor said that the change reflects well in both directions. "It shows management's trust. It shows employees' responsibility."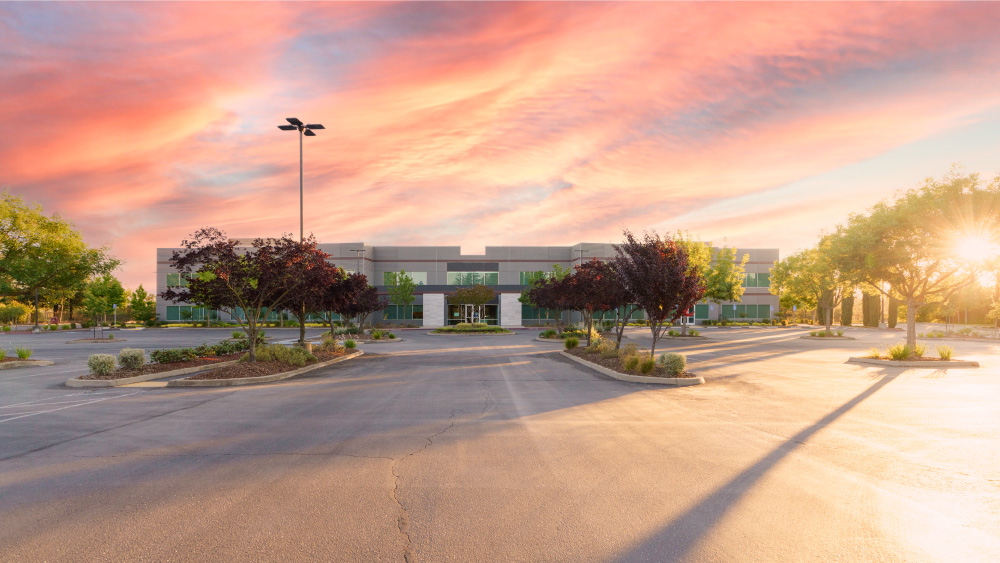 Folsom and Beyond
The decision to become a remote-first company was made first and foremost for our employees, but it has also given us a freedom we hadn't previously thought possible. IA is still based in Folsom, California, but we now have employees across the United States.
Some have found remote work to be a catalyst for moving to other parts of the country. Roman said that it opened doors and allowed him to think bigger. Suddenly, he could live anywhere. He and his family — including their 2-year-old daughter — moved to North Carolina. Now, he said, he can be a more active participant in his daughter's life, even for small things like reading a book together or making breakfast. "I can't imagine not being there," he said.
Trevor, who has worked at IA for over 7 years, recently moved to Florida to be closer to both his family and his wife's family who live in Colombia. While there have been personal benefits to working remotely — saving an hour a day on his commute, going to the beach after work — he also found that living on the east coast has created new professional advantages. Now that he's in the same time zone as many of his clients (or hours ahead), he can more effectively utilize his entire day.
Alex, who left IA to move to San Diego, was able to rejoin the team from half a state away once the remote work policy went into effect. Even with that distance, he still feels connected. "It's the small things that make a difference, I think. IA does a good job of including everyone with virtual social hours and fun off-topic Slack channels." Beyond being able to walk his dog during breaks, working remotely has allowed him to start "eating healthier, upgrading my cooking skills … it's a lot easier when the kitchen is a room away."
Our success with working remotely has shown us that we can hire remotely too. Steave, who lives in West Virginia, said that despite his experience with Ignition at a previous position, he would have never been able to move across the country to join IA. "Without being able to work remotely, I would only be able to work with the software and not for the software." Not having an hour-long commute each way like he did before has been instrumental in helping him develop a better work/life balance and given him more time to spend with his 7-year-old son.
Kevin has had a unique journey to IA. A system integrator for 13 years, he was instrumental in leveraging containers in Ignition via Docker, going as far as presenting at the 2020 Ignition Community Conference. Last December, during one of our Ignition Community Live events, it was announced that Kevin had joined the team. Since he lives in Kansas, this was only possible because of remote hiring. "Technology is an enabler," he said, adding that being able to grill on his deck at lunch time was something he hadn't fully appreciated before.
To get personal for a moment, I currently live in Oregon and without IA's willingness to hire remotely, I wouldn't be working here today and you wouldn't be reading these words right now. As the past year has shown so definitively, massive change can come at any moment. Knowing that IA is willing to be flexible, whether I decide to stay in Oregon or move somewhere else, affords a level of security I can't quantify.
Evolving with the Times
We know that being a remote-first company means constant diligence and forethought, but here at IA, we're always thinking ahead. That's why we're thrilled to see our wonderful team continually grow stronger and more diverse. Speaking about his life now, Roman put it simply, "Working and living on my terms. I feel so lucky."
To explore opportunities at Inductive Automation, click here.
---