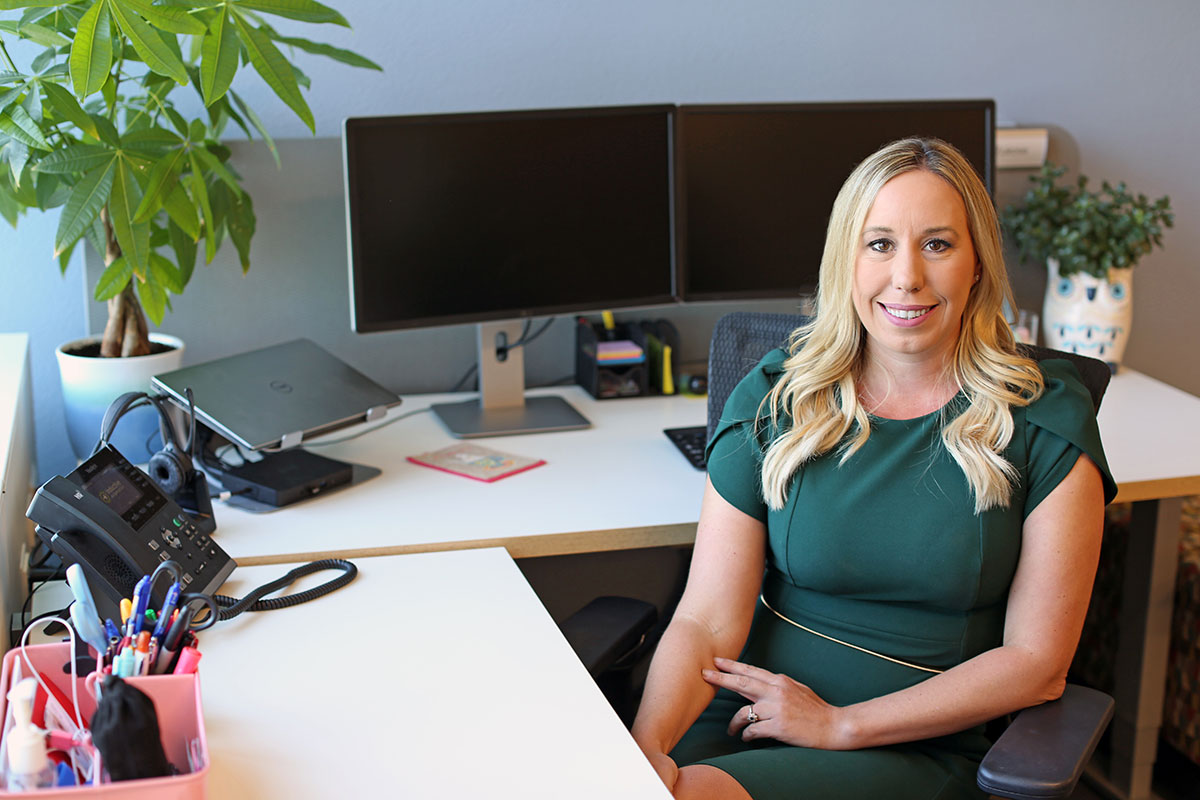 Name: Kristine Zukose
Division: Public Relations
Since: October 2015
 
If you recognize the friendly face above, you're one of the many lucky people who has gotten to meet Kristine Zukose over the years. She's often the first person customers meet face-to-face, whether it's at our corporate headquarters, the annual Ignition Community Conference, or one of the many industry events our team exhibits at each year.
It's been four years since Kristine joined the Inductive Automation team. In that time, the company has doubled in size and she has gone from an assistant position, to manager, to the new Director of Public Relations. Chief Strategy Officer Don Pearson says, "I am really looking forward to the amazing things Kristine will accomplish in her new role as the Director of Public Relations. Since she first arrived at this company, working with her has been an absolute pleasure. In the early days when the division was still being established, she immediately jumped in and grabbed ahold of every new challenge and took them to full result. I can't think of anyone better positioned to lead the team and do a great job for this company!"
Get to know Kristine — read about her accomplishments, how Ignition has taken her around the world, and where you can find her on the weekends!
How did you get your start at Inductive Automation?
I was living in San Diego, working for an IT integrator, and my husband and I decided to move back up to Northern California where I'm originally from.
I was looking for a job and came across the administrative assistant position. I came in for an interview and because of my experience in event management and program management, I was offered the Public Activities assistant position instead and my focus was the Ignition Community Conference.
That role grew quickly. We started with four events in my first year and the following year we had 16. At the same time we were bringing on a new strategic partner, Cirrus Link Solutions — we were implementing training, getting our sales team up to speed and developing that relationship. All of this while helping create the Premier Integrator Program, which still continues to grow, thanks to the hard work of Amanda Karkar and Don Pearson.
What job titles have you held?
As our team continued to grow and more staff came on, I moved into the Public Activities Manager role. That position allowed me to focus on managing the day-to-day responsibilities of the team.
Now I'm the Director of Public Relations, which has already proven to be an exciting challenge. I was given the responsibility to take over management of the division and focus on public outreach, ecosystem development and brand awareness.
What's a typical workday like for you?
In the world of Public Relations there is no typical day, but I can say each day at least starts with a cup of coffee.
That's what I really love about this role: every day there's something new. Whether it's a customer coming to see us, a strategy call with a new partner, or running off to sponsor an event — it really is different each day.
Our schedules are usually packed and there's always something to do. A big part of my day consists of collaborating with other divisions. I work closely with marketing, sales, and even the executive team on different company initiatives.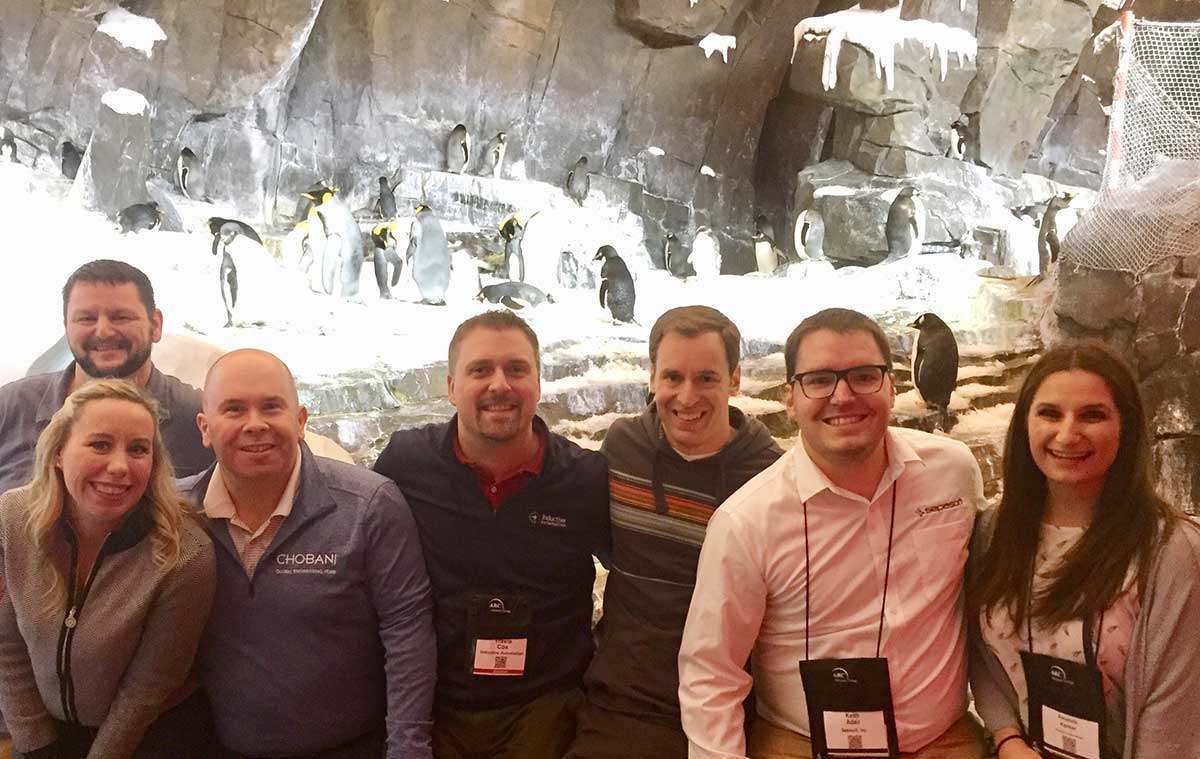 You've had a lot of opportunities to travel and meet customers all over the world. What's been your most memorable experience at Inductive Automation so far?
Over the past couple of years, I've been fortunate to travel to a few different countries with the company including Puerto Rico, Canada and England. I even got to bring my mom along to England which was really great because she got to see the team in action at the tradeshow and then we had time to cruise around London together afterwards.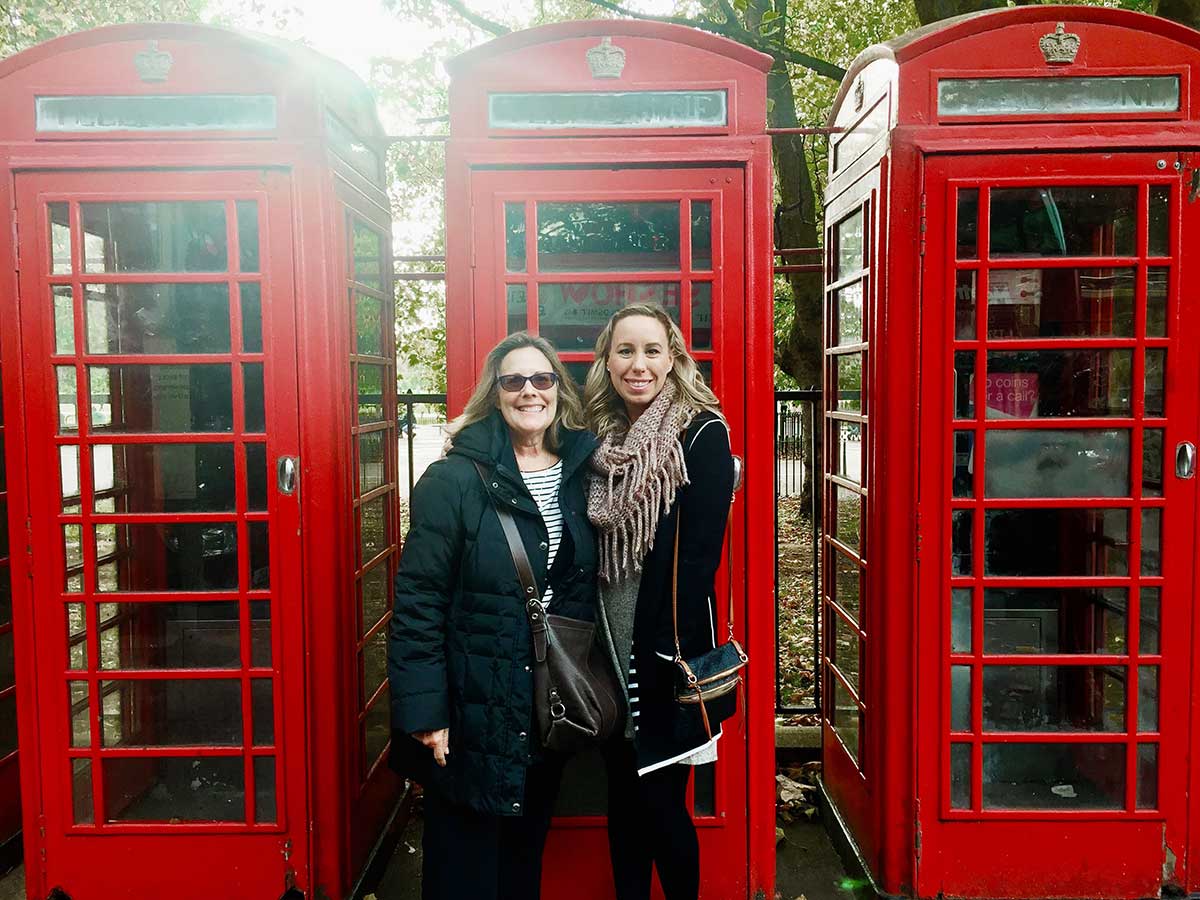 We've gone to some amazing cities like Chicago (my personal favorite), New Orleans, San Francisco, Atlanta, Denver, and just this year we went to Asheville, North Carolina, which was absolutely beautiful.
With all that being said, my most memorable experience was hosting my first ICC. I had been with the company for almost a year at that point and had heard all of the excitement around the event, but it's kind of hard to believe all the hype. I was so nervous to host this conference, and people were practically banging down the door to get in because they were all so excited to be there. It was just amazing to see the hard work our teams have put in come to fruition.
What has been your biggest accomplishment?
I truly feel my biggest accomplishment thus far is my promotion to Director of Public Relations. I love this company and our customers so much. For senior leadership to trust me to lead the team that interacts with our customers out in the community on a daily basis is just huge. I really appreciate that and want to rise to the challenge.
What motivates you in your work?
I'm one of the lucky ones who gets to interface directly with integrators, industrial organizations, and partners. To hear how Ignition has helped their company or changed their course for growth — it's just really rewarding to be part of the team that gives them the tools to make that a reality.
Additionally, my colleagues here are so talented and driven. It's infectious to be around people like that! It motivates me every day to do my best to serve them and our customers.
How has the company changed in your time here?
Growth! Brand awareness and ecosystem growth have been incredible, from our strategic partners Sepasoft and Cirrus Link, to our Ignition Onboard device manufacturers embedding Ignition Edge, software companies building modules to easily integrate with Ignition, and finally our extremely active integrator advocates. It definitely feels like we are charging toward our ultimate goal of being the de facto standard in our space.
Do you have any advice for someone just starting out at Inductive Automation?
Soak it in! This company has a lot to offer its employees that you can't find other places. IA really encourages growth — just in my few years here I've been able to go from an assistant all the way to a director. Just learn from your colleagues and customers, and work hard.
What is your favorite perk?
It's hard to choose just one! If I have to pick, I guess I'd say the California State Park Pass. Northern California has so many rivers, lakes, hiking trails, mountains and beaches, which makes it such an amazing perk. I have a dog named Jack who loves to swim, so my husband and I enjoy taking him down to Folsom Lake after work. The two of us get to decompress and Jack gets to live his best life chasing sticks and patrolling the beach.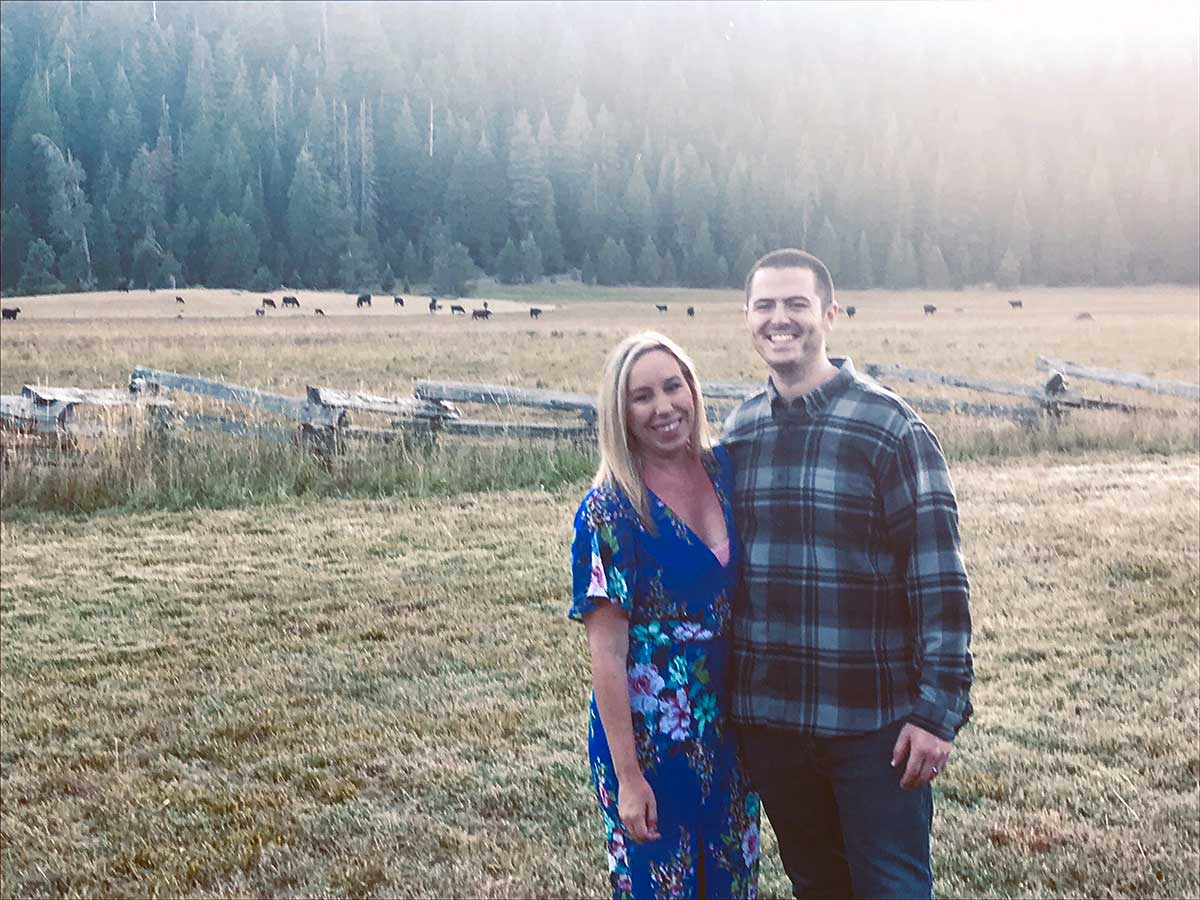 How do you spend your time away from the office?
I love spending time with my husband and pets at home during the week, but I'm a water baby at heart — any chance I get to go out on the water, I'm in. I love water skiing, wakeboarding, kayaking, paddle boarding or just hanging out on the beach. My family has a cabin in Lake Almanor, so on the weekends my favorite thing is to escape the heat and spend time with my family in the mountains.
Interested in joining our team?
Apply to work at Inductive Automation!
 

---