New Options and Important Changes Coming to our Support Program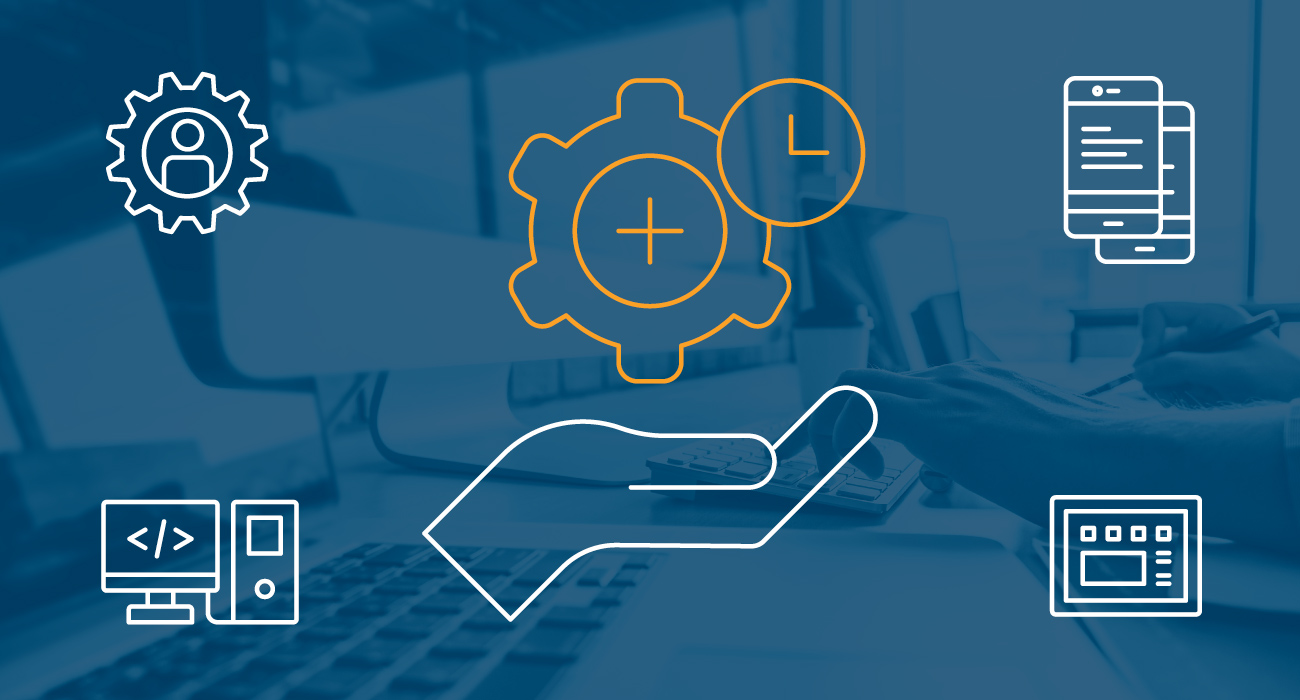 At Inductive Automation, we talk constantly about our software. We love to highlight how powerful the software is, and discuss the endless range of functionality it provides. We often discuss new features, future plans, useful tricks, and, very importantly, the success our customers have using it. And yet, there is a completely parallel aspect of our company that doesn't get highlighted enough yet is equally important when it comes to contributing to customer success: our technical support system!
We have always believed that quality technical support was crucial to our success. The ability to reach out and receive prompt, knowledgeable help is just as impactful to the success of a project as a powerful, robust feature set. When you call into support, you talk to a member of our fully-in house team that works closely with our development and sales teams. By having everyone under one roof (even if COVID has rendered it a virtual roof), you can gain access to everything you need to resolve your issues, figure out tricky problems, and get over difficult hurdles.
As we've grown, keeping up with demand certainly hasn't been easy. A fast-growing user base combined with an ever-increasing feature set definitely keeps us on our toes. And yet, our goal has never changed: we want to offer the best support in the industry, at the best value. In order to achieve this, we've been working hard to examine and refine our support offerings and procedures, and are excited to announce several important changes coming soon.
How Our Current Program Works
We originally designed the support system around two options: BasicCare, which provides upgrades and email support only, and TotalCare, which is distinguished by offering full phone support as well as upgrades and email support. From a sales point of view, the cost difference between these two levels is stark: from 16% to 24% of the retail price of the software. We have worked hard over the years to ensure the value of the program, and we have multiple ways to demonstrate the overall ROI of our support program. However, we recognize that all customers have different needs, and many would prefer more graduated pricing options.
Also, while users often tell us they love our personal approach to support and our team's dedication to customer success, we also hear of frustrations in waiting for responses, especially through non-phone channels. We know that you expect a certain level of service, regardless of the channel used. When we looked at our current offerings, it became clear that we needed to make some dramatic changes in order to better meet our customers' expectations, all while offering greater flexibility.
Introducing: PriorityCare
As we examined our support offerings, the first thing that became clear to us was that we could offer greater flexibility in pricing. Some users are happy to receive great support, even if it takes a few hours, and other users are happy to pay a little more to ensure that their tickets are prioritized, when they need it.
To that end, we are shifting our offerings and introducing PriorityCare, which offers prioritized response for all types of support tickets. By leaving the definition of TotalCare unchanged, yet moving it to 20%, we have provided new options to customers, who can better choose the level of service they want and the price associated with it.
BasicCare – 16%; provides upgrades, email and web support.
TotalCare – 20%; provides full phone and email support, in addition to upgrades.
PriorityCare – 24%; provides prioritized access and additional benefits, such as discounts on training and free certification tests.
Additionally, we are announcing a straightforward and transparent discount schedule based on plan price, which will provide significant cost benefits as companies roll out Ignition enterprise-wide. For example, a company that has adopted Ignition on a large scale will be able to maintain complete TotalCare coverage for as little as 14% a year, which is less expensive than the industry average and easy to justify with significant ROI on upgrades.
Behind the Scenes
The introduction of PriorityCare is an important commercial tool, but it would be a hollow move if it wasn't backed up by significant improvements to our team structures, tools, and workflows. We have been working aggressively to examine our support procedures and identify ways to improve. As we implement this program, those of you who are familiar with our support will notice several important changes:
We are adopting the ZenDesk support platform. Used by over 150,000 companies worldwide, ZenDesk is a recognized leader in helping organizations improve their support systems.
We are more clearly defining our Service Level Objectives for all of our plan and customer types. This sets clear goals and expectations where previously those metrics did not exist; for example, for integrator and pre-sales customers.
A shift to a more "omni-channel" view of tickets, where support issues will be treated according to their defined Service Level Objectives regardless of the medium or method used to create or update them.
We are changing our ticket triage and lifecycle system. Support interactions will be more structured, more targeted, and will involve domain-expert representatives earlier in the cycle.
We are changing our internal procedures and tools in conjunction with the Software Engineering department to ensure that customer issues are handled more quickly, and with better communication.
In addition to these important changes, we continue to invest heavily in our technical support team, and will continue to work aggressively to increase our support and training capacity.
What Changes to Expect
For current support customers, there will be both some visual and process changes that should be expected when the new system rolls out.
The online support portal is switching to ZenDesk as mentioned above. The user interface and appearance of the support portal will therefore look and feel slightly different.
Current open tickets will be moved over to the new system; however, the ticket IDs will change. Since the IDs are changing, current customers may not be able to reply to old ticket email chains and have those replies show up immediately on the ticket in the new system.
Ticket history from the old system will be available for some time for reference purposes. This system will not be an active support portal and will not be monitored in any way. After 12 months, the old system will be retired completely and will no longer be accessible.
We are moving away from email ticket submissions and instead focusing on submitting tickets through the web portal. The support email address will still be operational but it will not be advertised as an avenue for contacting the IA support team.
Customers will no longer be able to "CC" other people on a ticket unless those individuals have also created an account in the new support portal. It should be noted that to those who "CC" others in an email response to a ticket it may appear that all parties were successfully added to the email chain. However, internally on the support side, the other parties' conversations will not be visible if they do not have an account created in the new support portal.
When Does the New Program Start?
This new program will go into effect fully on January 4th, 2021. For existing customers, no action will be needed: existing TotalCare customers will automatically transition to PriorityCare, and BasicCare customers will stay at their current level.
Along with the powerful new features in Ignition 8.1, we feel that these improvements to our support program will enhance our customers' ability to "swiftly turn great ideas into reality by removing all technological and economic obstacles," to quote our mission statement. If you have any questions or concerns, please contact our support team or your account representative. We welcome your feedback and we're fully committed to making your support experience the best it can be.
---