The Benefits of Integrating Your MES System With SCADA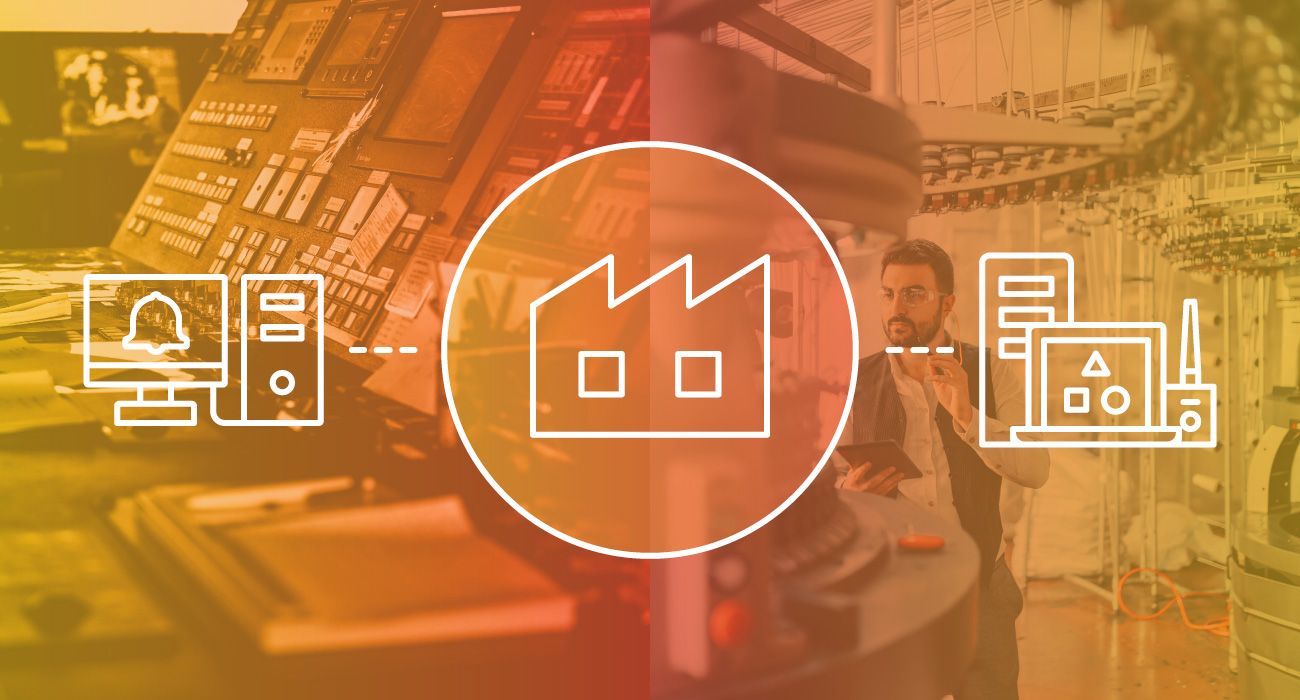 Connecting layers of the manufacturing process is a crucial step in building a more effective operation and automation system. SCADA (supervisory control and data acquisition), MES (manufacturing execution system), and ERP (enterprise resource planning) are three of the most important levels of the manufacturing process.
SCADA is used for automation on the plant floor and ERP automates many tasks at the office level. MES systems occupy the space in between SCADA and ERP, and can help to link information from the SCADA system to the ERP system.
If these major processes are built into one comprehensive system, it can save time and money, and increase productivity.

MES Vs. SCADA
The roles of MES and SCADA can often overlap, but generally an MES system facilitates the transformation of raw materials into finished goods in real time, deals with overall equipment effectiveness (OEE)/downtime, and may include other functions such as SPC (statistical process control), production and resource scheduling, tracking and tracing products and materials, dispatching production tasks and work instructions, managing preventive maintenance, analyzing performance, and more.
SCADA is more focused on machine control and monitoring by communicating with PLCs, collecting data for the data historian, monitoring for alarms, and more, depending on the SCADA system.
Basically, SCADA is on the operational and data-collection side of manufacturing and MES can turn that data into usable information and utilize it to create future improvements.

Integrating MES and SCADA
Although SCADA and MES are different parts of the manufacturing process, they can be integrated to more effectively gather and analyze information, control machinery, and increase efficiency.
Using software that has programming for MES and SCADA reduces downtime and increases data accessibility and synchronization. One software that allows MES integration with SCADA is Ignition, which is an automation platform that supports Sepasoft MES modules, creating a fully integrated SCADA and MES manufacturing system.
To see the benefits of such integrated systems, let's look at two companies that implemented Ignition for their SCADA and MES software: AriZona Beverages and Daimler Trucks North America (DTNA).

Beverage Maker Chooses MES Integration with SCADA
AriZona Beverages needed best-in-class software for their HMI, SCADA, and MES manufacturing solution that could connect to its SAP ERP system in its 37-acre, 621,000-square-foot facility in Keasbey, New Jersey that opened in November 2019.
System integrator Vertech provided SCADA from Ignition and MES from Sepasoft in a single comprehensive platform. "AriZona's IT group made Ignition clients accessible through their corporate business network … This gave management, quality, maintenance, and production planners access to SCADA and MES systems through their corporate laptops without additional licensing costs," said Paul Warning from Vertech. The Ignition Perspective application for phones and tablets also gives workers mobile access to MES and SCADA data including a summary of work orders, and sugar and syrup tank inventories.
This automated system includes batch control capabilities that interact with every level of automation from device control to SAP, product tracking, packaging counts for OEE and downtime, key performance indicator (KPI) monitoring over time, it automates any manual handoffs of data that previously went through email or phone calls, and it's less expensive because of Ignition's unlimited licensing model. AriZona's team also found that Ignition offers more flexibility when adding recipes and changing existing recipes than the other systems they'd used.

Upgraded SCADA and MES Software for Truck Manufacturer
DTNA contracted Piedmont Automation to build an ANDON system for their 1500-foot production line (ANDON is a manufacturing term referring to a system that notifies management, maintenance, and other workers of quality or process problems). Piedmont Automation chose Ignition SCADA for real-time visualization of downtime events and Sepasoft MES software for a historical OEE downtime view.
The production line originally had over 125 manual assembly workstations with no production monitoring, control, or feedback statuses, and they couldn't provide the tools to alert maintenance personnel of specific and often substantial downtime issues that paralyzed production lines. The new ANDON system allows workers to act on real-time information right away with alerts from signal lights and horns to indicate which workstation has a problem. Ignition's unlimited licensing model allows hundreds of production personnel to freely view what kind of problem the manufacturing process is experiencing and how it affects other workstations through 50 overhead monitors. The new system also enables DTNA's operators to call for help and still keep the assembly line running.
The Sepasoft MES software allows for data logging that would identify potential problem areas with critical production metrics to help the company improve its efficiency. OEE calculation and downtime tracking gave production managers tools to track downtime by shift, production line, workstation, downtime type, and hardware so they could find specific issues with the production process, personnel, and equipment.

Connect SCADA, SAP, MES, and More
Combining all your manufacturing processes into one SCADA and MES software solution is the most effective way to fully utilize your data. Ignition allows you to keep your entire automation system in one place with a web-based interface and it's available to you on any computer, device, or operating system. Many companies make their MES system from scratch, but you'll save lots of time and money by using Ignition as it offers the development tools you need to build a top-quality MES solution.
With Ignition's unlimited licensing model, you can add as many tags and clients as you want to one server, and they will be automatically connected to your entire SCADA, MES, and ERP system from the plant floor to the top floor.
Check out our website to learn more about Ignition MES or download Ignition to try it out.
---