4 Water Districts Revitalized With Ignition
7 minute read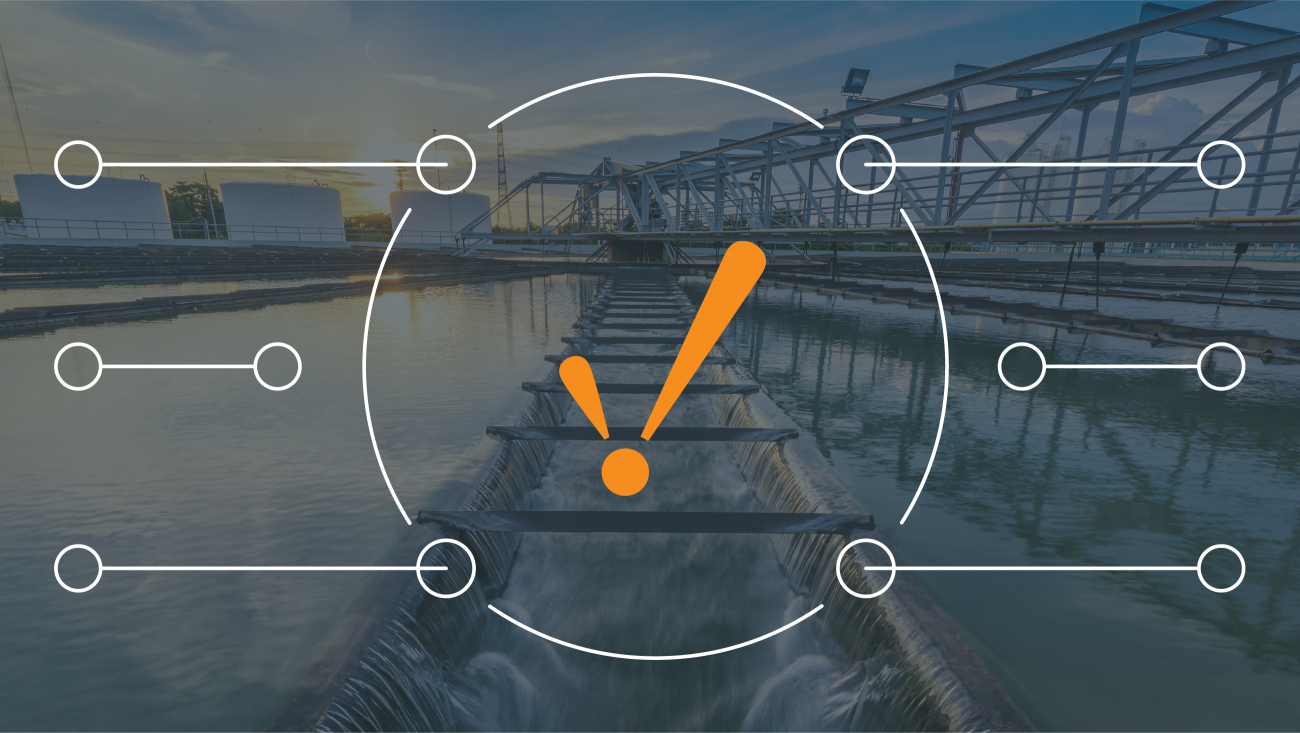 One of Inductive Automation's core goals is to revolutionize out-of-date supervisory control and data acquisition (SCADA) systems. Ignition is the perfect industrial application for developing modern, scalable SCADA, human-machine interface (HMI), reporting systems, and to connect to the Industrial Internet of Things (IIoT) through the MQTT protocol.
That's why water/wastewater facilities choose Ignition when they need a new streamlined system to revitalize their old ones. To further exemplify this, here are two use cases from Water & Wastes Digest where Ignition lowered the predicted expenses and proved to be an overall game-changer.
Setting Up a Cloud-Based SCADA Control System Built Around MQTT
Some municipalities may be hesitant to put all of their SCADA information on a cloud server off-premises, said Kevin Finkler, software engineer at Perceptive Controls.
However, in 2018, the Waterford Township Department of Public Works (aka the DPW), led the charge to put their SCADA information on an Amazon cloud server. This makes the DPW, to Perceptive's knowledge, one of the first municipal departments to set up a cloud-based control system.
In 2015, Perceptive Controls began working with the DPW in Oakland County, Michigan, to replace their aging core SCADA infrastructure. The department was using two GE iFix workstations using a custom poll/response protocol to monitor dozens of RTUs in a time consuming round-robin fashion. Waterford manages 715 miles of water and wastewater sewer pipe, including 63 sewer lift stations, 11 treatment plants, three storage tanks and 19 production wells.
The DPW began upgrading field devices and SCADA system hardware. However, the replacements did not address some of the department's ongoing issues. With the department's serial polling scheme and the limited bandwidth of the radio network, data from each site could only be updated every three to four minutes. Since a lift station can run completely in under that time, operators could miss an entire cycle, Finkler said.
In 2018, Waterford decided to adopt MQTT to handle their data transmission and was in the process of installing fiber connections in all of their stations. However, Waterford's legacy SCADA system was unable to work with MQTT. That's when Perceptive persuaded the DPW to consider Ignition to manage its MQTT infrastructure and integrate seamlessly with its field devices.
This was the first time Finkler had used MQTT on such a wide scale, with each individual controller reporting to the SCADA controller, he said. The project has allowed the DPW system to go from multi-minute cycles to sub-second latency.
"There is such low latency; the typical polling scheme that is the industry standard is incredibly slow by comparison," Finkler said. "I would like to see more municipalities using Ignition or SCADA projects in general utilize MQTT for communication."
The DPW upgraded its radio network to 4G LTE cellular modems. To add security protection, the modems were firewalled to only permit specific IP addresses to connect. DPW also uses Ignition's support for TLS encryption and certificates of trust to establish secure connections with each EPIC.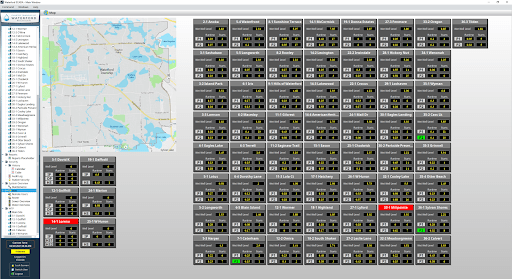 Ignition worked well, Finkler said. "The biggest thing to say about Ignition is everything connected right up and worked flawlessly," he said.
This was also Perceptive's first big project that used the Ignition Perspective Module. "(The DPW) really liked that because all of their technicians in the field use iPads to pull up the Perspective project to log into the station," Finkler said. "Then back at the main facility they have a giant widescreen monitor that has an overview of all the stations. They can see clear across the room if any station is having an issue."
The DPW now has access to more data than ever. At the same time, travel costs are saved since Perspective can do all programming through a secure remote connection, and support costs decreased by $10,000.
The project, which is now at 54,000 tags and counting, will be completed by late 2021.
Improving Scalability and Flexibility for 3 Water Districts
The Warren, Simpson and Butler County Water Districts in Kentucky serve more than 80,000 residents, delivering more than 8.1 million gallons of water per day through 1,145 miles of water lines across 530 square miles.
In late 2019, the three water districts faced barriers to scalability and flexibility with another existing iFix system. Several hours were devoted each day to checking each individual site to pinpoint issues and decide how to deploy technicians. The amount of time needed to make meaningful insights from their data prevented the districts from optimizing their operational performance.
The Warren, Simpson and Butler County Water Districts wanted to upgrade to an automation solution that was data-rich and could match the existing and future needs of the districts in an unrestricted and dynamic way.
Vertech worked with Warren Water to implement Ignition Perspective to meet their needs. The project was completed in 2021.
Now, instead of devoting several hours every day, the water districts can now spot issues across their system in seconds, says James Kent, industrial programmer with Vertech. Creating reports, once a difficult and tedious process, is now entirely automatic and historized.
Among other innovative features of a modern SCADA system, this project showcased great UI/UX design. "We worked to build toward something that felt like an extension of your phone or tablet – what people are used to on the consumer side," Kent said.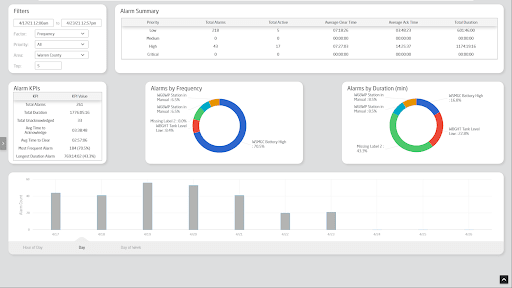 Vertech built the solution in a tiered adoption strategy that maintained the reliability of both SCADA systems, allowing the districts to phase out their old system at their discretion. The project's advanced UI/UX design led to a faster adoption process than expected. "The adoption process was much more rapid and instantaneous than we hoped for," Kent said.
Vertech pulled in their knowledge working with web-based systems in other industries like pharmaceuticals and automotive to employ best practices for Warren Water. "This water district has some of the trending analytics capabilities you expect to see in multi-hundred-thousand-dollar installations for an automotive environment that's more self-contained," Kent said.
"The amount of data they had before and what we have now in terms of trending – the scale in and of itself with more than 50,000 tags, the richness of trends, understanding everything on a granular level – it far exceeds what you traditionally see in most environments of that type right now."
With much greater flexibility, the water districts can now scale faster. "They have new people moving every day. What they traditionally had was a multi-day affair to commission and add a new site and bring it into their SCADA system," Kent said. "What was a two-to-three-day effort can now be completed in 45 minutes … They are more willing to grow and expand operations because they have way less long-term headaches."
Kent is also proud that this project made the water districts more inclusive. "Every person has the ability to use the system to try to advocate for things that they think will make a difference," Kent said. "It empowers people who traditionally work at the shop floor technician level and participate in that environment to say, 'This is what I'm seeing' to their managers, and the data backs it up…Anyone can get value from it depending on what they need it for."
Ignition is Becoming the Go-To Software for Water/Wastewater
Ignition has revitalized many water/wastewater facilities. These two stories show how Ignition can easily be integrated to vastly improve SCADA and get more capabilities from legacy hardware at a low cost. New resources like analytics reports provided a better way to compile data, and HMIs with intuitive UI/UX design allowed for a smooth and easy transition into using Ignition. In both facilities, more than 50,000 tags were integrated into Ignition with instant data shown to the users through the MQTT protocol.
There are many other examples of Ignition turning underperforming data acquisition and utilization systems into state-of-the-art modern networks. Here are some great case studies for further reading on this:
To get more information on Ignition or to schedule a free demo with one of our representatives, click here.
Want to stay up-to-date with us?
Sign up for our weekly News Feed.
By clicking "Sign me up," you agree to the
Terms of Use
, and the submission and processing of your data. Your privacy is very important to us. We will never sell or rent your information.
Privacy Policy