Choosing the Best SCADA Software: 6 Important Features
5 minute read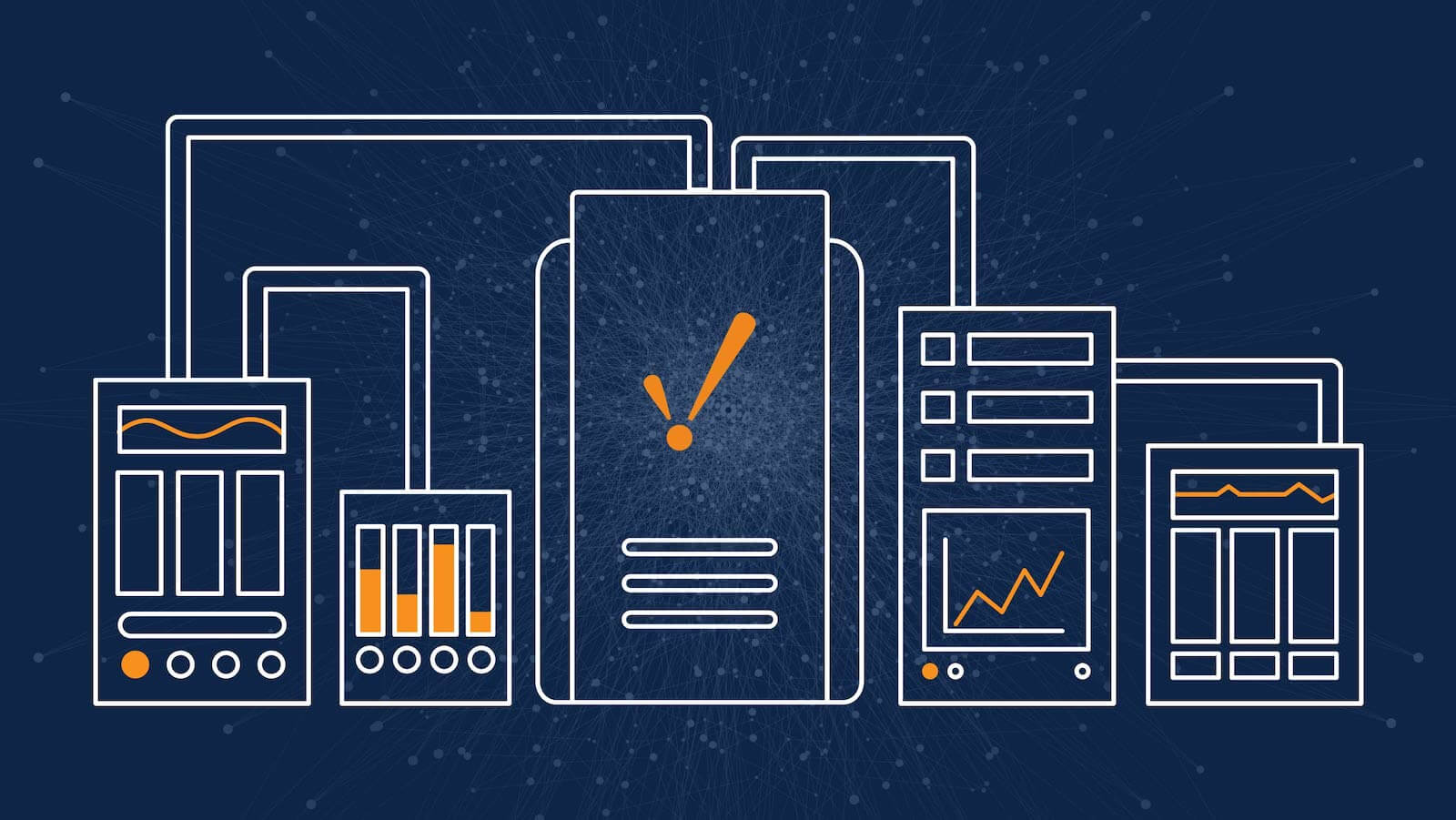 We make a staggering number of decisions every day. Some are easy: extra cheese for your pizza? Of course. Others, however, like picking the best SCADA software for your organization, can be rather difficult. After all, a SCADA software system is the foundation for how your whole organization operates — impacting revenue, product quality, efficiency, worker safety, growth potential, and more — making it a majorly important choice.
So, what is the best SCADA software? Well, there are six key features that distinguish the crème de la crème from all the other SCADA software out there. You'll also need to seek out a number of specific qualities in the software vendor itself.
Let's dive in.
The Best SCADA Software Has These 6 Features

Feature #1: Real-Time Monitoring and Control
The ability to monitor and control everything that's going on in your facility in real time is critical in SCADA software. After all, stale data isn't helpful when you need to make fast decisions that impact live production. Advanced SCADA alarming capabilities are a must as well, so choose software that enables alarm notifications via voice, text, and email.

Feature #2: Lightning-Fast Development
Rapid development can be the difference between a project taking months instead of years to complete. So make sure your SCADA software offers unlimited concurrent design clients, which speed up development by allowing simultaneous collaboration on projects. Additionally, User-Defined Types (UDT) functionality is paramount, since it lets you use parameterized data templates to quickly create robust systems. You'll also want a powerful integrated development environment (IDE) with all the tools you need in one location.

Feature #3: Mobile-Friendly Applications
Make sure your SCADA software lets you create mobile-responsive applications so that workers can access the information they need no matter where they are. Capabilities for leveraging a mobile device's touch inputs, sensors, cameras, and GPS is likewise important, so that you can take advantage of all the data at your disposal.

Feature #4: Powerful Visualization Tools & Design Capabilities
A primary function of a SCADA system is data visualization, so this feature is major. The best HMI SCADA software has a well-stocked library of customizable charts, tables, and graphs. This will let you tailor the way you monitor KPIs and trending to suit your individual needs. Additionally, you want software that facilitates the creation of dynamic, data-rich reports with an object-oriented design environment.

Feature #5: Interoperable
Compatibility issues can be downright debilitating, so to avoid them, your SCADA software needs to be non-proprietary, with cross-platform compatibility and the ability to run on any device. Make sure it will work seamlessly with every OS, industrial system, and device type your organization uses. This will promote harmony across your entire enterprise.

Feature #6: Long-Term Sustainability
Finally, you want to ensure your SCADA system will be sustainable in the long-term, and for that your SCADA software needs to be both affordable (for initial and recurring costs) and easily scalable.
Modular software helps on both fronts, since you'll only pay for what you need, and it's simple to add on new modules in the future. Unlimited licensing is also critical, so you don't pay extra for adding more tags, clients, or connections (and you can easily add them when you want to expand). For scalability's sake you'll also want software that lets you build flexible architectures and provides access to the cloud's vast computing and storage capabilities.
Inductive Automation's Ignition is a great example of SCADA software with unlimited licensing, and this user-benefiting licensing model is often a top reason for why many organizations choose Ignition.

How to Pick the Right SCADA Software Vendor
Now that we've covered the six features to look for in SCADA software, let's turn our attention to the companies that make it. Some people may overlook this element of their decision, but those who consider the larger picture will ultimately make a better choice, because you won't be using the software in a vacuum. There will be ongoing updates, calls to customer service, software training for employees, and a whole host of other reasons for why the right choice of vendor is crucial.
Here are the main characteristics to seek out in a SCADA software vendor:
Longevity: No one wants to have to start from scratch with new software if the company that makes it goes out of business. Choose a stable company that's been around for at least a decade and that is growing for the long term.

 

Privately Owned: Opt for a privately owned company that has integrity towards its product. Being privately owned affords a company much more control over the quality of its product.

 

In-House Development: Go with a vendor that develops its own software in-house, rather than one that acquires software. In-house development means that the software can easily adapt to evolving needs in the SCADA market, and you won't have to learn completely different software with each new paradigm shift (as is the case with acquired software).

 

Stellar Customer Service: Don't settle for mediocre customer service reviews when picking your SCADA software vendor. When you need help you'll want prompt, knowledgeable assistance so that you don't hemorrhage money due to prolonged downtime.

 

Empowers Education: Seek out a vendor that provides extensive learning resources and training opportunities. This is especially important if you're just starting out — the best SCADA software for beginners comes from a vendor that empowers its customers to learn how to use its software.

Putting It All Together
Hopefully you now have a clearer vision of what to look for in your pursuit of the ideal SCADA software for your organization. For SCADA software that checks all the boxes (plus a whole bunch more), download a free trial of Ignition.
Just as the Ignition software itself is all about being "unlimited," so too is the free trial — you can try it out for as long as you like. In doing so, you may find that your tireless hunt for the world's best SCADA software has finally reached a successful end.
Posted on August 28, 2023
Want to stay up-to-date with us?
Sign up for our weekly News Feed.
By clicking "Sign me up," you agree to the
Terms of Use
, and the submission and processing of your data. Your privacy is very important to us.
Privacy Policy