See the New Ignition Data Center Demo App
1 minute read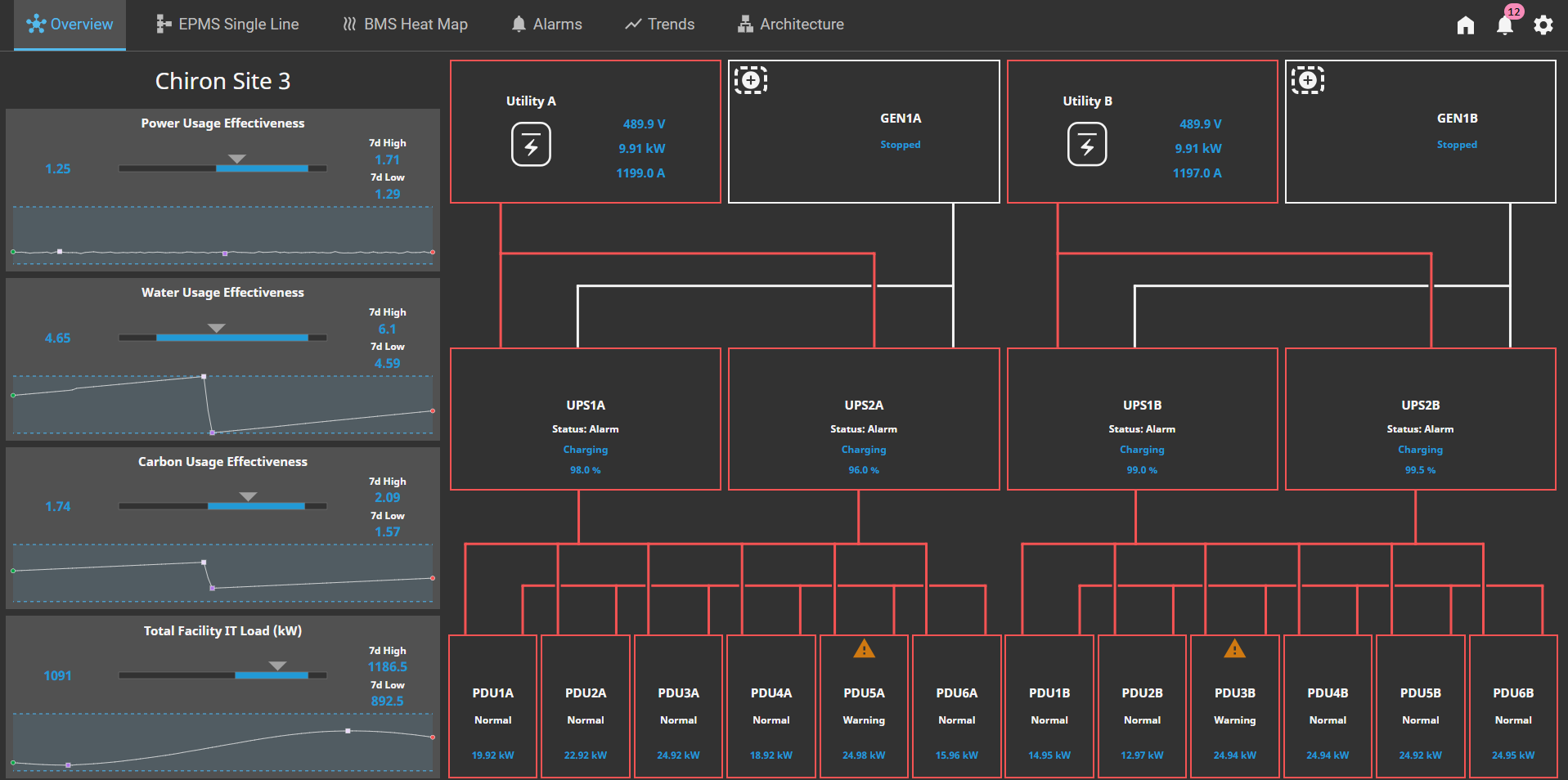 Inductive Automation has added a new demo app within the Online Demo. Made specifically for the Data Center industry, the new demo app is a highly realistic, detailed view of what a real Ignition project for data centers looks like.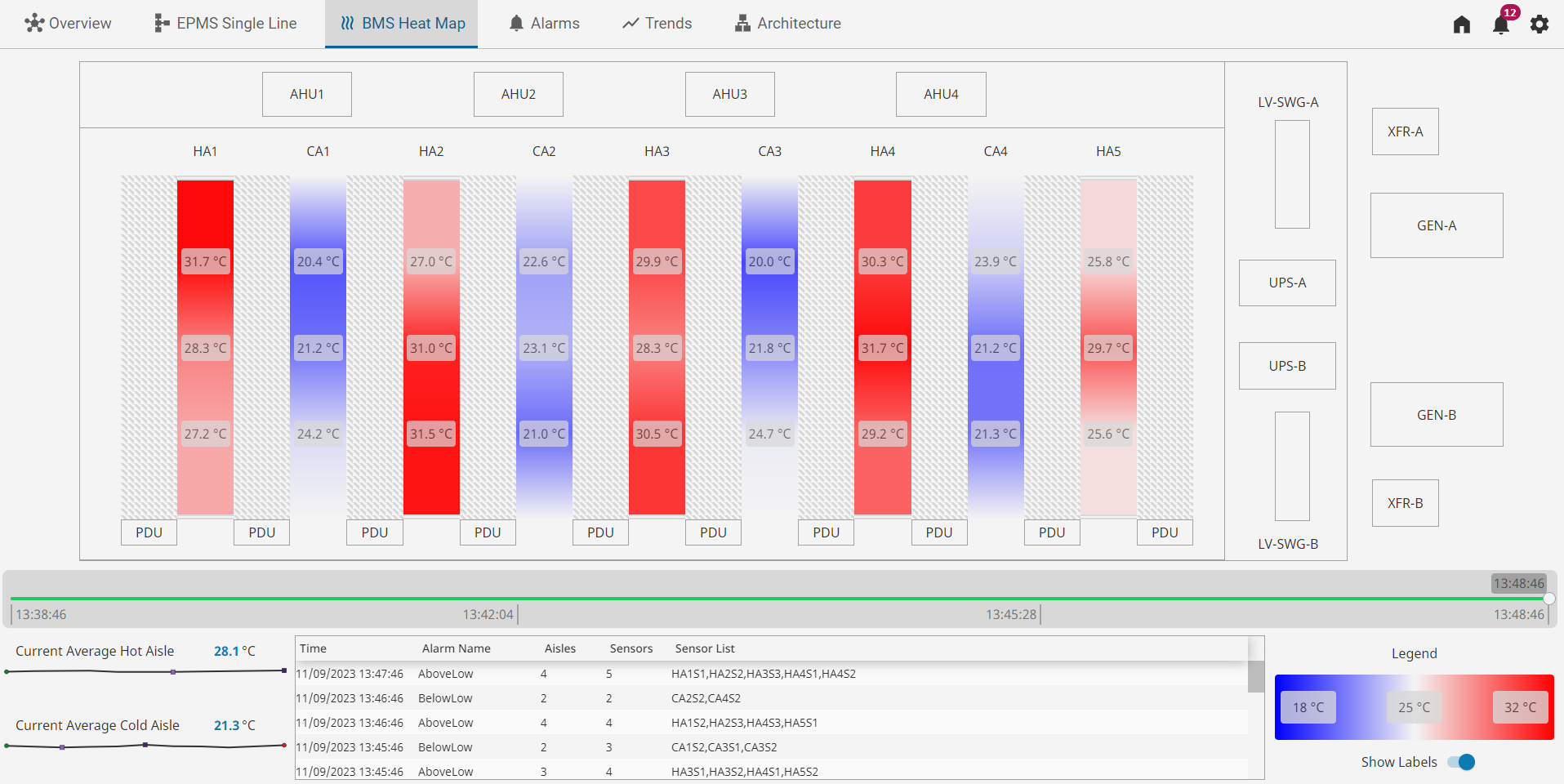 The demo contains screens for the system overview, electrical power management system (EPMS) single line, building management system (BMS) heat map, alarms, trends, and architecture. The screens are fully functioning, interactive, mobile-friendly, and cross-platform compatible.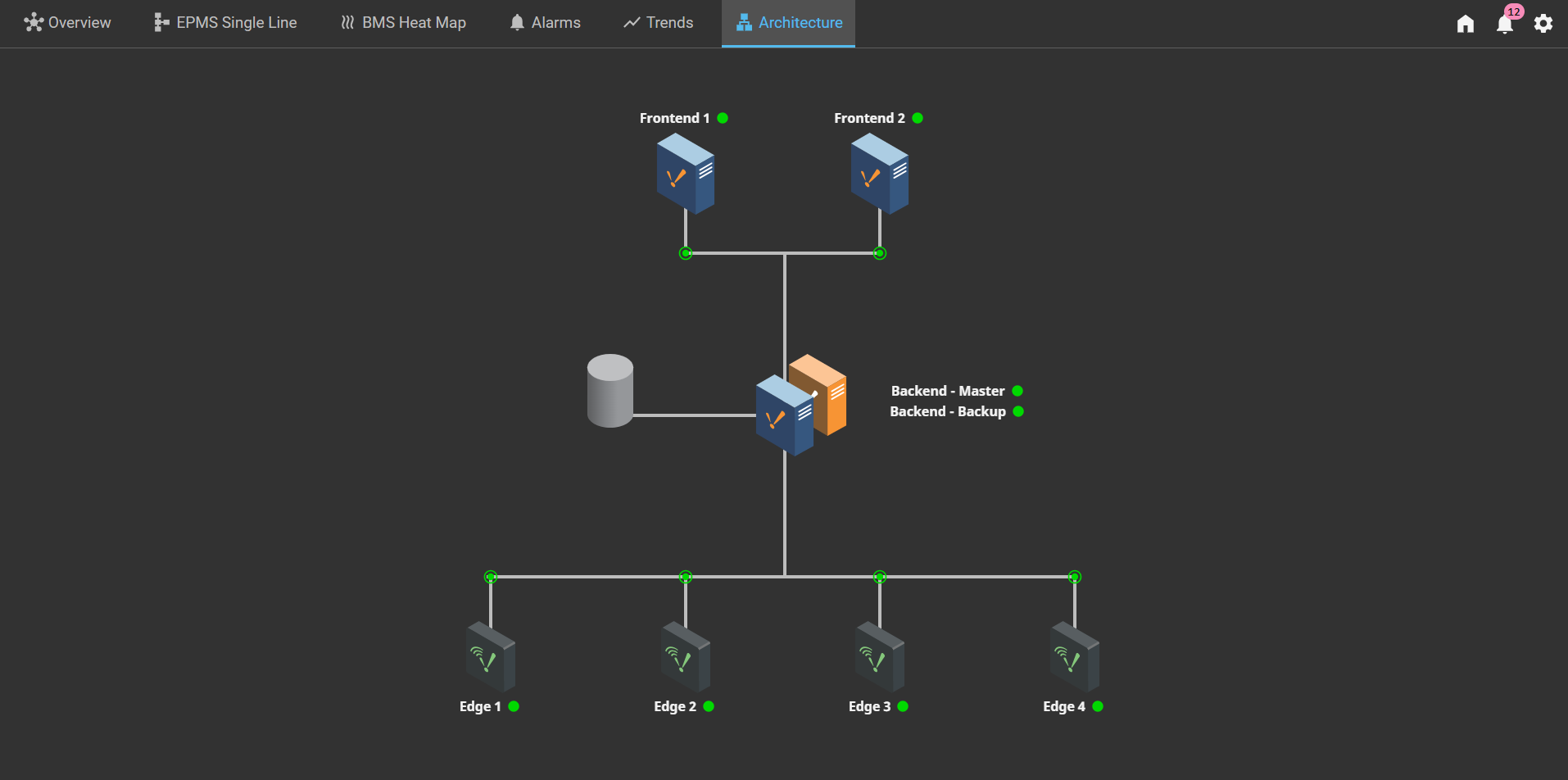 Even if you aren't involved in the Data Center industry, the Online Demo also has demo apps for Water/Wastewater, Oil & Gas, Automotive, Prepared Foods, and other industries. The demo also showcases many of Ignition's features — real-time status & control, historical trending, UDTs & templates, reporting, alarming, security, and more — making it an easy and engaging way to see what Ignition can do.
To see the demo, go to: https://demo.inductiveautomation.com/data/perspective/client/data-center-demo/
Please note: High web traffic may cause the demo to temporarily run slowly. We apologize for any inconvenience.
Posted on November 13, 2023
Want to stay up-to-date with us?
Sign up for our weekly News Feed.
By clicking "Sign me up," you agree to the
Terms of Use
, and the submission and processing of your data. Your privacy is very important to us.
Privacy Policy