Ignition and Water/Wastewater: A Decade of Transformation
57 min video
/
1 minute read
Download Slides
Speakers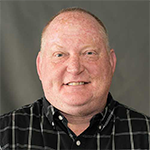 Henry Palechek
Information & Process Control Supervisor
Water District in California
For Information Systems Supervisor Henry Palechek, this August marks the tenth year of using Inductive Automation software to meet and even exceed the business needs of his water district. A lot has changed in 10 years, and in this session Henry will talk about the ways the district's Ignition system has evolved to stabilize and simplify their processes and make his job easier.
Posted on October 1, 2017
Want to stay up-to-date with us?
Sign up for our weekly News Feed.
By clicking "Sign me up," you agree to the
Terms of Use
, and the submission and processing of your data. Your privacy is very important to us. We will never sell or rent your information.
Privacy Policy