How Ignition Helps Water Utilities Do More with SCADA
10 minute read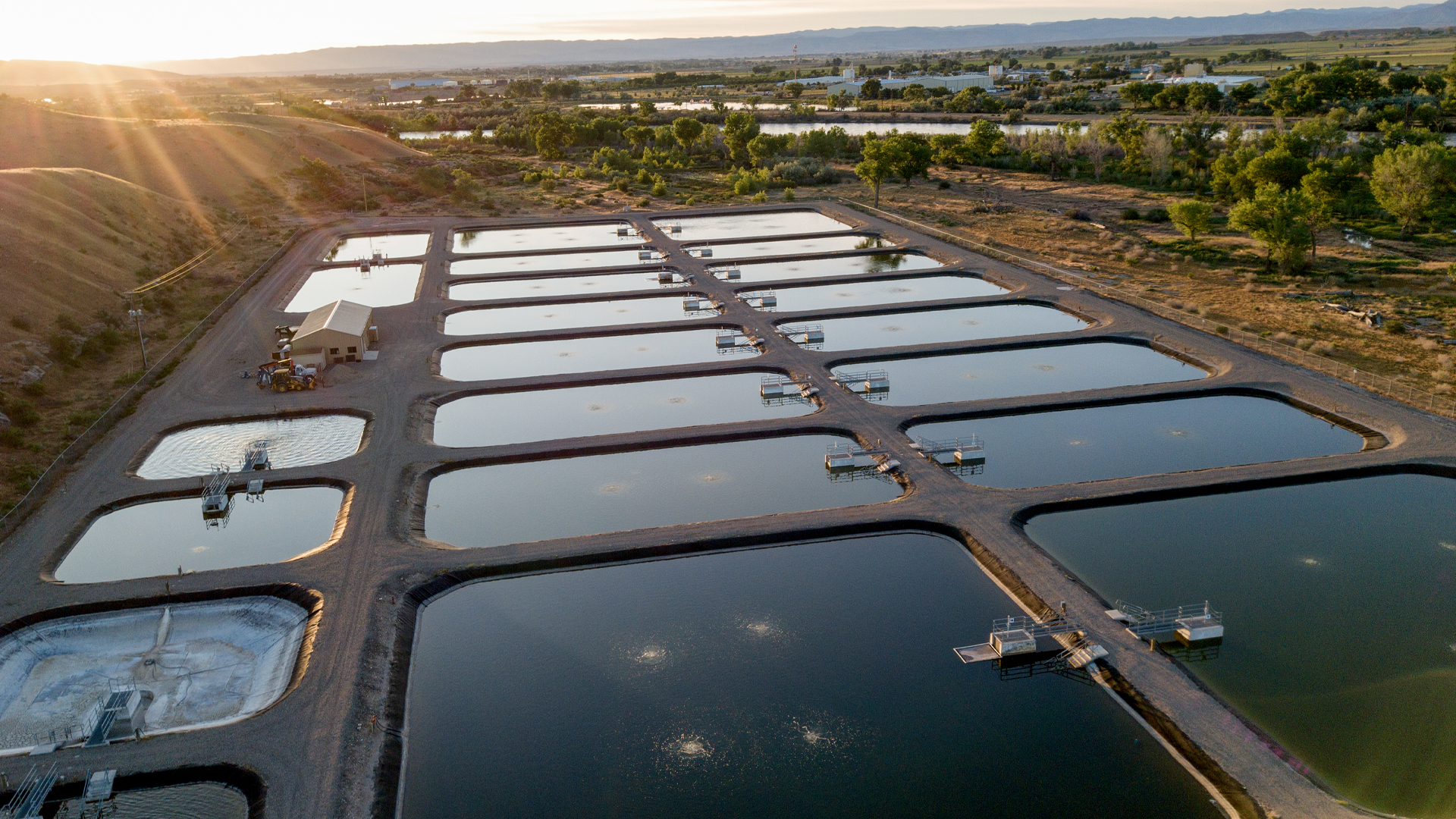 At Inductive Automation, we love sharing success stories from organizations around the world that are using Ignition to overcome obstacles and improve industrial processes. Every industry comes with its own unique challenges and requirements, and this article focuses on the world of water and wastewater. We collected and combined three recent articles from Water & Wastes Digest about integrators and end users who faced very specific challenges and found that Ignition by Inductive Automation provided a perfect solution. Continue reading for stories of quick implementation that cut project deadlines in half, monitoring field operations remotely, and putting real-time data in the hands of an entire team with a server-centric system.
Modern SCADA Systems Address a Variety of Challenges for Utilities
When he was SCADA (supervisory control and data acquisition) manager for the City of Lynchburg in Virginia, Jason Hamlin was in search of the "Goldilocks" of SCADA systems that could balance ease of use with advanced features in order to quickly and easily design applications for the city. "A powerful system that will do whatever you want can be exceptionally hard to work with," says Hamlin, who went on to work for Corso Systems and is currently the chief operating officer of InstruLogic.   
Dee Brown, principal at Brown Engineers in Little Rock, Arkansas, faced similar challenges. He needed a powerful system that offered a wide range of tools, quick implementation, and could standardize tools and data-tracking in one place so that staff at different utilities could use multiple software programs to manage their operations.

Combining Power with Ease of Use
Both Brown and Hamlin required a SCADA system that was fast and easy-to-use to meet their deliverables. They chose the modern SCADA system Ignition. "Ignition is very easy to pick up and learn if you know nothing about it," Hamlin says. "It also has a near unlimited amount of power once you want to dig in and dive deeper."
Users can start with drag-and-drop capabilities and can also use expression language, SQL queries, Python scripting and build custom Java modules, Hamlin says.
"It was a tremendous help because all the tools are there," Brown adds. "It helps us in training to be able to standardize."
Using a modern SCADA system allowed Brown to more quickly utilize historical data through data trending. By utilizing SQL databases, a modern SCADA system makes it easier to integrate into existing MES (manufacturing execution system) and ERP (enterprise resource planning) systems, allowing data to flow seamlessly through an entire organization. Historical data can also be logged in a SQL database.
The ability to integrate historical data gets a positive reaction, Brown says. "The ability to display real-time trending and retrieve data from historical databases is extremely fast. We get a lot of wows over that," he says. "People can visibly see and feel the difference in their day-to-day job."

Benefits of a Web-Based Application 
Since traditional SCADA systems use proprietary technology to handle data, older technologies can create headaches for staff needing to upgrade or patch their system, according to Hamlin. HMI/SCADA software systems may cause issues such as individually installed clients, limited and proprietary connectivity, decentralized maintenance and limited security options.
"If you have to go from Windows XP to Windows 7, it's a nightmare because you need all-new licensing, and you have to handle the conversion and everything that goes along with it," Hamlin says.
A web-deployed solution can be easier and quicker to install. Because it does not require users to install a driver, the system can be set up on a local or computer network, and it can be launched to any device with a web browser.
Hamlin and his team at the City of Lynchburg were able to use their SCADA system to launch the first real-time public alerting system in Virginia in half the allotted project time. Hamlin says he was able to design a functioning prototype in a single day, and the project was completed in a month.
Ignition also enabled Hamlin to complete a control room migration in early 2020 in under a week.
"We had a full SCADA migration from one set of monitors to a new wall of bigger monitors in a remodeled control room in four days," says Hamlin, who served as the senior systems engineer at Corso Systems during the migration project. "I was switching hardware, switching computers, but there was never a time I couldn't handle what the customer needed."
"If the question is, 'Can Ignition do this?' the answer is always yes," Brown says. "The ability to pull data, to open databases for storing information, graphics, alarming – it's all there."

 
Remote Access Provides Real-Time Data Control and Monitoring of Field Operations
Allen Rogers, principal at SKM Engineering in Utah, knows that time is crucial when responding to maintenance and weather issues in the field. Traveling to sites for diagnosis can take hours, especially in rural areas. Rogers needed remote capabilities that would allow his team to quickly diagnose issues from anywhere to determine if traveling to a site was even necessary. 
"If we can't remotely access items, we may spend hours getting to an issue that was rather trivial." With remote access capabilities, Rogers says his team can quickly diagnose issues from anywhere to determine if traveling to the site is required.
Remote access via modern SCADA systems has revolutionized the way utilities operate, allowing more efficiency and flexibility, and reducing maintenance time and operating costs. 
While early remote access technology only allowed operators to remotely view data, web-based SCADA allows users to view real-time data and to control their systems on any networked computer, tablet or smartphone through a secure VPN or external router. This means utilities can receive alarms, view real-time data and take data-informed action more quickly to address issues before they result in major breakdowns or failures.
"By having secure VPN access and the security login features of Ignition, the benefits of remote access can be huge," says Brown, whose staff have "the ability to make quick changes, add new reports for supervisors and managers, and help troubleshoot as needed."

Real-Time Data in More Hands
For Brown, the ease of deployment of web-based SCADA systems means more staff members such as  engineers, supervisors, and administrators, can have remote access through a secure VPN connection. 
The accessibility of the data, along with the ability for anyone to receive alert notifications through phone call, text and email, fills an ongoing need, Brown says. 
"People are always going to want some kind of access to that system to get the right information to the right staff persons at the right time," he says. "Ignition's ability to handle all configurations at the same time is a big benefit."
The mobile-friendly nature of Ignition allowed Rogers to pair secure remote access capabilities with readily available technologies from the IT sector. Using Ignition's data-visualization system, the Ignition Perspective Module, Rogers and his team created custom graphical executive dashboards and interacted with real-time manufacturing production monitoring, efficiency and downtime data.
"Perspective allows us to create mobile-friendly screens that allow remote viewing from any device," Rogers says.

Information Accessible Anywhere, At Any Time
The ability to view alarms and real-time data on a networked computer, smartphone or tablet means operators can detect and prevent major equipment breakdowns and failures, and manage systems during major weather events without making the trip to the plant.
Accessibility of data helped the city of Lynchburg reduce the operator stress while responding to storm events. says Hamlin. With remote access to data, administration and supervisors get automatic status updates. 
"You can imagine this was stressful to an operator already under extra workload," Hamlin says. By using Ignition, administrators can access real-time data from anywhere, eliminating the need for status phone calls and allowing administrators to speak with operators armed with information about any developing problems.
Remote access has proved beneficial for the Mountain Regional Water District in Utah, where many operators work on call, says Doug Evans, water and energy manager for the water district.
"[Our operators] need to be able to access the HMI anywhere or at any place. Ignition has proved to be very reliable in that regard," says Evans. "If we ever have a problem or need something modified, they can do it remotely. They don't need to come to our system," says Doug Evans, water and energy manager for the Mountain Regional Water District.



Server-Centric SCADA Systems Offer Unlimited Growth Opportunities
For Henry Palechek, information systems supervisor for a large water district in Southern California, using traditional SCADA software led to significant costs when his team planned to merge their ozone system with their main plant's SCADA system. 
Many legacy SCADA systems operate on a traditional licensing model, requiring utilities to purchase additional licenses to add project tags, devices or clients. Utilities using a legacy SCADA system may face an expensive barrier to reaching their SCADA's full potential: additional licensing fees.
Modern SCADA systems offer utilities the opportunity to connect all systems across their organization, putting real-time data into the hands of their entire team. 
Palechek's legacy SCADA system limited him to 3,500 project tags. However, the ozone system alone required 5,000. 
"To go over 5,000 tags, we needed to buy a new license that was like going from version 7.1 to 7.1.1. For a 1/100th of a change in software versions, the new license cost me a ton of money. It was ridiculously expensive for not much of a version change," Palechek says. 
Unlike SCADA systems that are licensed by each client and tag, server-centric SCADA systems like Ignition offer unlimited clients, tags and devices. 
Utilities can expand SCADA access to their entire team, plus collect, track and analyze as much data as they need. Through one license per server, utilities can connect their facility's PLCs, SQL databases, ERP systems, MES systems, OPC servers and more. Multiple licenses can connect various facilities across an entire organization. 
Removing limits through a server-centric system enables flexibility and fosters innovation,

says Jason Hamlin.
"Our old system had a tag limit, and licensing costs were a part of expansion planning," Hamlin adds. "With that limit removed, our creativity was free to grow whenever needed."

Greater Data Visibility 
"More than ever before, you can integrate more of your manufacturing or treatment process data into the Ignition environment so that everyone throughout your organization can see that data in an integrated and holistic way," Brown says. 
After switching to Ignition more than 10 years ago, Palechek has leveraged the unlimited model offered in Inductive Automation's SCADA software to set up several new SCADA terminals without the added licensing costs. 
"We went from seven computers to 16 to 20 machines throughout the plant to give operators more visibility to give them a better idea of what's going on," Palechek says. With a traditional licensing model, adding computers would have cost $4,000 to $5,000 per device.

More Tags, More Flexibility and Innovation
By using Ignition to launch a CSO notification project for the City of Lynchburg, Hamlin says his team could focus on what they needed, not on how they'd get there. "With that type of creative freedom, we were able to prototype and build a system with minimal cost and time."
Brown says that by not having to worry about tag counts, utilities can focus on operating more efficiently. "The ability to have unlimited tags means never having to worry about tag counts or limiting the user's ability to add new data to their system," he says. "For data-driven operations, it is important to add new information that helps drive the bottom line of the organization."
With no limits to adding data to their system, Palechek's district has almost tripled their number of project tags to more than 9,800, expanding signals and alarms and calculating pump efficiency to find energy savings. With more tags, Palechek receives detailed information on his equipment when it goes offline, which allows his team to better address the situation.
"With our power meters, you're getting seven tags per motor, so that adds up to a lot of signals quickly," Palechek says. "VFB's also have a lot more signals and alarms … If you're not limited by tags, we can bring all that information into our system."
Want to stay up-to-date with us?
Sign up for our weekly News Feed.
By clicking "Sign me up," you agree to the
Terms of Use
, and the submission and processing of your data. Your privacy is very important to us. We will never sell or rent your information.
Privacy Policy