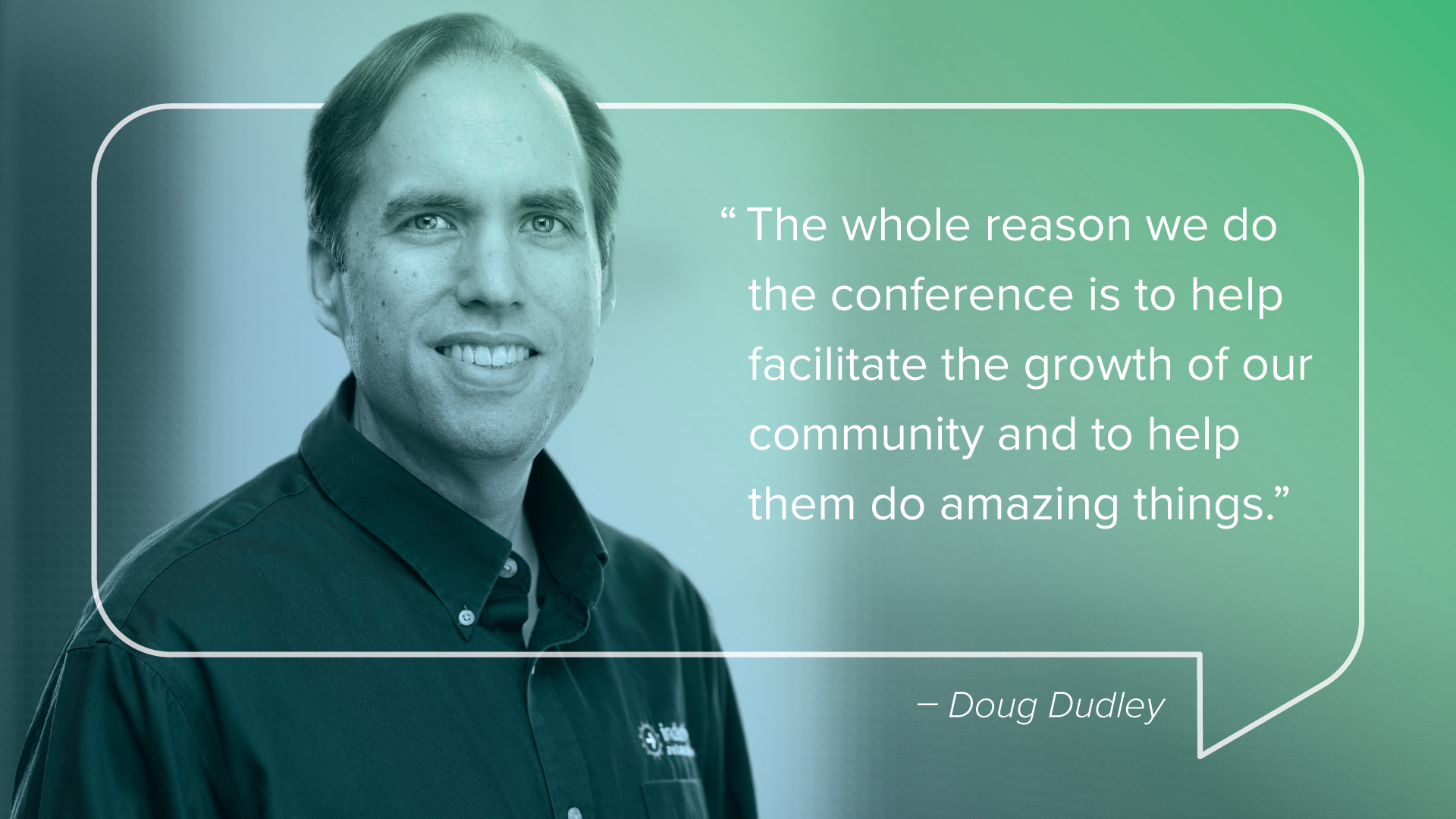 Doug Dudley from Inductive Automation chats with Joanna Cortez about the biggest event for Inductive Automation, the Ignition Community Conference. This year's ICC is in-person as well as virtual. In this podcast, Joanna and Doug will discuss the origins of ICC and the planning and implementation of the conference. They will also talk about the evolution of the Build-a-Thon and how Discover Gallery has grown. Last but not least, Joanna and Doug will discuss the key element of the conference: the community.
You may access a video version of this podcast here.
"The conference is something that we work on year-round… to see all of that come together and coalesce into an energetic, exciting, event… it's just a really gratifying experience to be a part of." – Doug
Stay up-to-date on the Build-a-Thon competition. Check out the Leaderboard


Bios

Doug Dudley is Director of Marketing and Brand Manager at Inductive Automation. Doug holds a Bachelor's Degree in Graphic Design from California State University, Sacramento, and brings more than 10 years of marketing experience to the company. Since joining Inductive Automation in 2011, Doug has worked to strengthen the brand awareness and position of the company and its products through multiple successful marketing and public initiatives such as the marketing content program and the Ignition Community Conference.
Want to stay up-to-date with us?
Sign up for our weekly News Feed.
By clicking "Sign me up," you agree to the
Terms of Use
, and the submission and processing of your data. Your privacy is very important to us. We will never sell or rent your information.
Privacy Policy