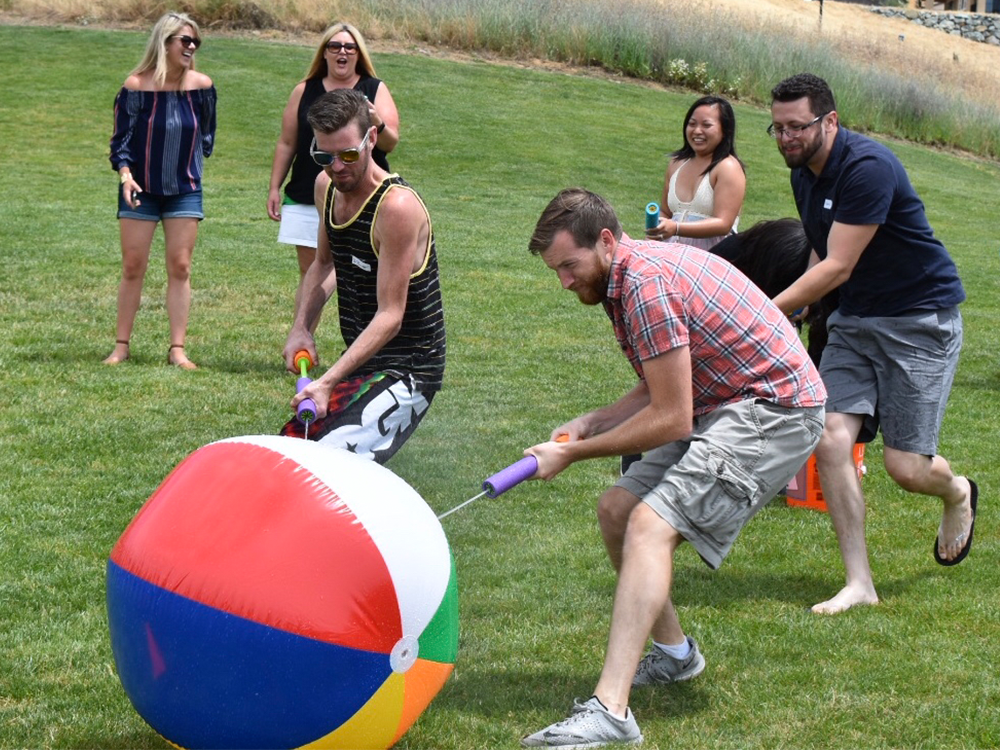 Promontory Park in Folsom, California, is well-known locally for its enormous playground and kid-friendly activities, but on Saturday, June 9th, the park was filled with a slightly older crowd of fun-seekers: the staff of Inductive Automation and their families. It was the fifth annual company picnic for IA, and every year there are new fun surprises. HR staffers Kristi and Madeline were responsible for the event's rousing success, planning everything from delicious treats to engaging games, and even raffling off fun summer necessities like beach towels, pool floats, and sunscreen.
For new and longstanding staff members, the picnic is an opportunity to connect outside of the office and take advantage of Folsom's outdoor offerings. Throughout the day, there were opportunities for both children and adults to play. Kid favorites included a pool complete with magnetic fish and fishing poles, face painting, bubbles, games, and, of course, the park's jungle gym and "sprayground", a massive water play area perfect for sunny days.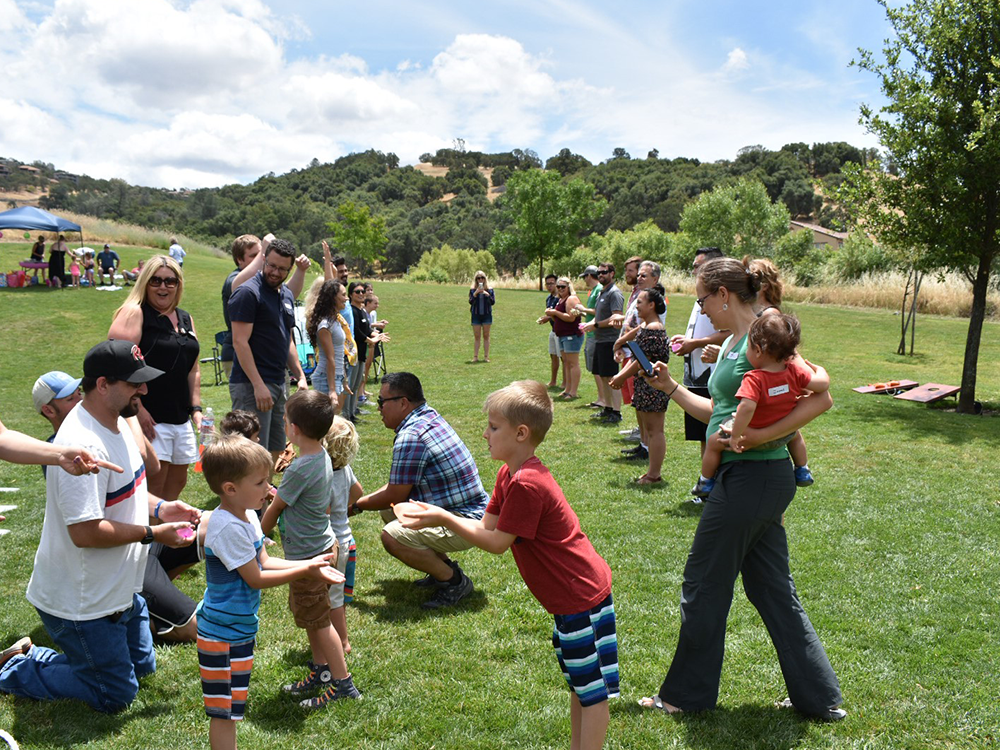 There were plenty of activities for adults as well; before and after lunch, which was catered by local restaurant Back Forty Barbecue, there were lawn games like cornhole and badminton, inspiring some friendly competition. Inductive Automation staff members are no strangers to spirited rivalries; our Blue Ravine office's ping pong, foosball, and pool tables have all hosted regular battles — most notably at March 2018's Golden Gear Games, our first company-wide competition.
Bobby from Training said with a laugh, "There were lots of great moments throughout the day, but the water balloon toss was especially fun — and challenging because it went on for so long. We ended up winning, which was a great surprise! I was sure we wouldn't make it to the end."
It was a long day of action for Madeline and Kristi, as well as Sandie from Finance and Administrative Assistant Jackie, beginning with setup at 9 a.m. and wrapping up around 4 p.m., but the turnout and enthusiasm were well worth the day's efforts. "This is my third picnic, and every year more people join us for the event. It's so fun to see coworkers' kids grow up, and get to plan a day that's special for them. It's such a fun day," said Madeline.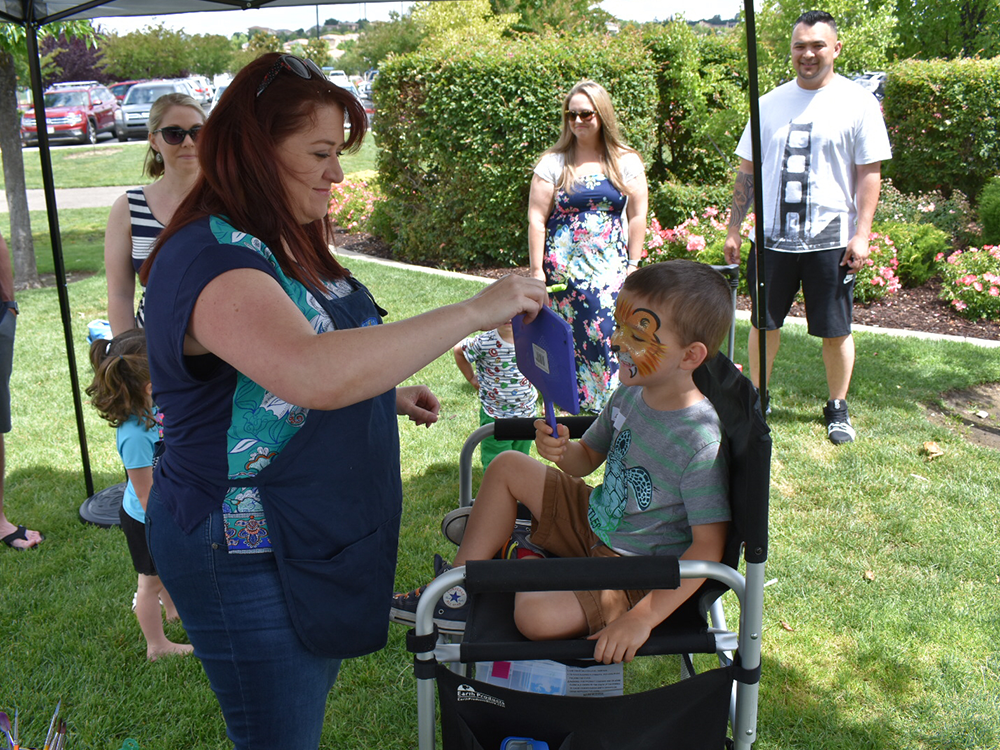 For Inductive Automation staff with children, the picnic was a great time to connect with other parents and families, as well as introduce their families to their colleagues. Garth from Quality Assurance brought his son and was able to capture some great photos (included throughout this post). "A high point for me was watching my son play, and seeing all the kids enjoy the day. It was especially funny when the kids came together and beat the adults at a super-soaker relay. They won by almost a full minute — and we had some engineers playing for the adults!" he said of the picnic's activities.
Many picnic-goers, particularly the victorious children's team, also loved the super soaker event, which involved propelling an oversized beach ball down the park's lawn using only water guns. IA's staff clearly needs a head-start when it comes to winning against the kids of IA, who had no qualms about getting involved in the water fight that ensued later in the afternoon. Everyone was thoroughly soaked by the end, and while there was no clear winner, all seemed to be having a blast.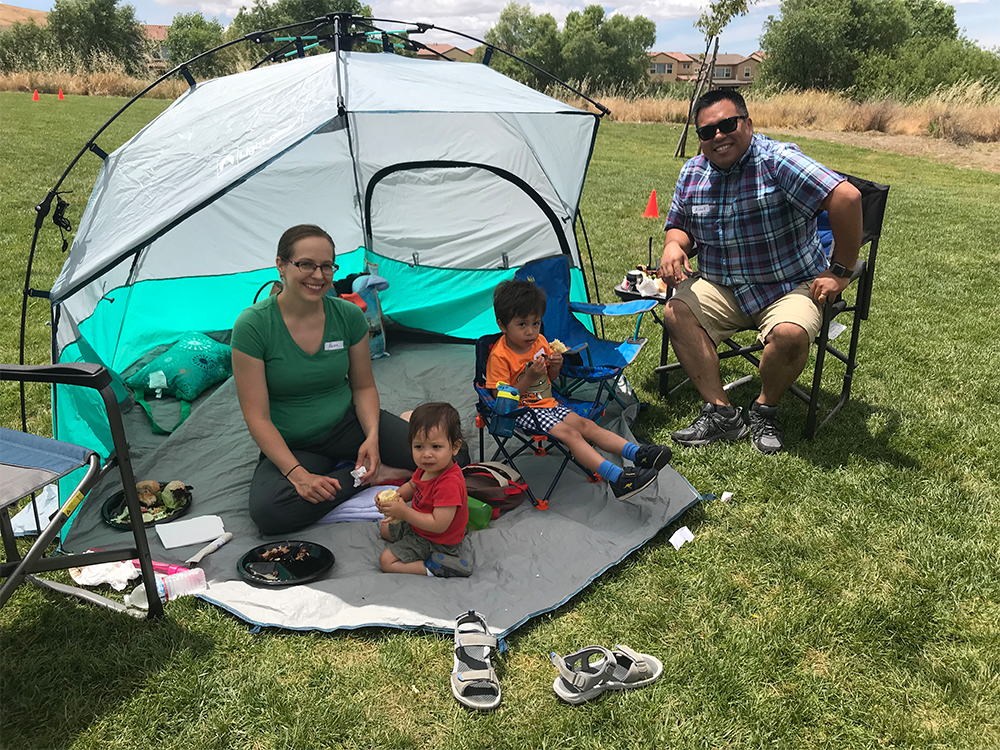 Among the many perks enjoyed by kids and adults alike, one stood out: ice cream. The Pink Ice Cream Cart, a Folsom ice-cream-truck-meets-golf-cart drove out into the park, allowing everyone to choose their favorite sweet treats, and kept folks cool during the warm (but not too hot) afternoon. Leeda from Marketing had a wonderful time at the event, commenting, "I liked being able to bring my sister to meet my work friends and had fun playing badminton with her. We also loved the awesome ice cream cart!"
Work-life balance is a key factor in the company culture of IA, and events like the picnic demonstrate how our company embraces employees' families, and the importance of living a full life outside of work. As Arnell from Marketing put it: "The picnic was a great opportunity to connect and build camaraderie outside of the office. It's the perfect example of Inductive Automation's work-life balance. Hanging out with friends and co-workers, meeting their families, playing games, it was all great." See more about Inductive Automation's values on our Careers Page.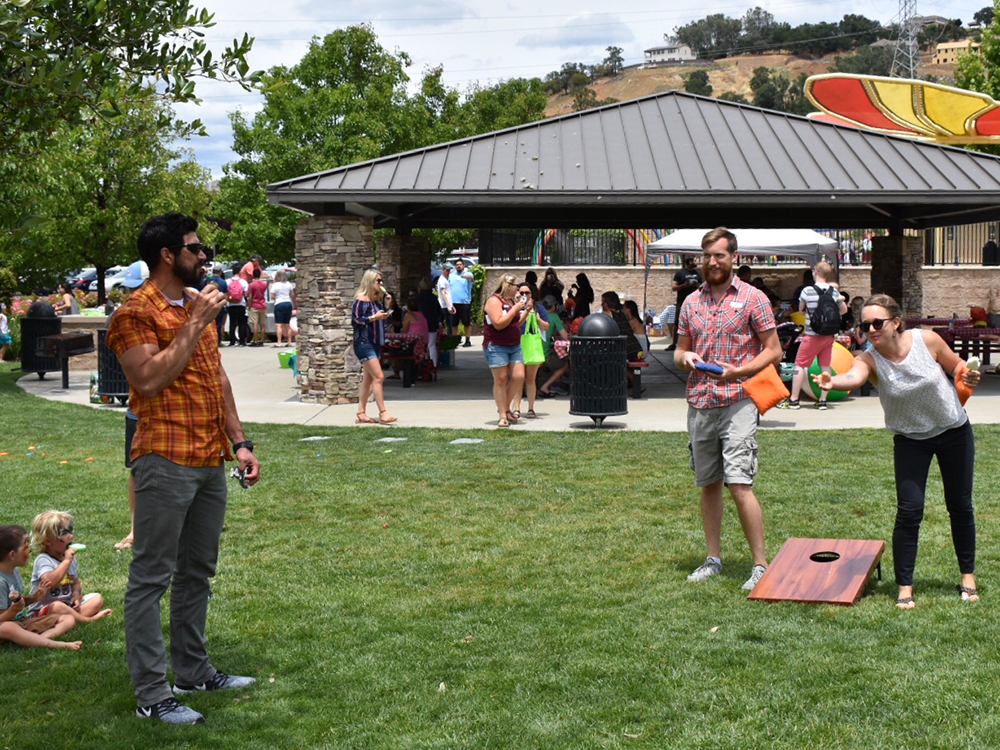 Thanks are due to Kristi and Madeline, as well as Sandie and Jackie, for pulling off this sweet event. Additional thanks to Garth for the action-packed photos. Suffice it to say the day was a splashing success!
Keep up with all the action- follow us on Instagram to see what Inductive Automation's team is up to next!
 
---