California summer is in full swing around Inductive Automation's Folsom office, but our minds are focused on fall. Why, you ask? We're deep into preparations for our annual gathering: the Ignition Community Conference.
When we started planning our first ICC back in 2013, we could only hope that it would turn into the amazing event it is today; yet every year there are more attendees, more expert speakers, and more valuable tools being shared throughout our community. Many thought leaders from the industrial automation community will be presenting over the course of the three-day event, from a variety of industry backgrounds, with stories and expertise you can't find anywhere else.


"To network with people, rub shoulders, pass experiences, learn from each other: that's what it's all about," said Mark Priestley from ATS Global at ICC 2017.
 
It's All About the Community
Community is at the forefront of ICC; we put it in the conference's name for a reason. The Ignition community is a passionate, ingenious group, made up of integrators, manufacturers, and other experienced industrial professionals who forge strong and valuable connections throughout the conference. We've scheduled time for networking, learning, and sharing into each day of ICC so that it's easy to meet and collaborate with your peers.
We're very pleased that many innovators from the community will also be leading sessions at ICC this year. Below are quick previews of the community-led sessions that have been announced on our roster so far.

"The connections you make with customers, hardware vendors and other integrators surpass other conferences I've seen in the past," said Mo Moore, from INS, on his conference highlights at ICC 2017.
 
MQTT Inventors Take the Stage
One of the most notable 2018 sessions will feature the co-inventors of the MQTT protocol, Andy Stanford-Clark and Arlen Nipper. Their session, "20-Year Anniversary of the Genesis of MQTT," will cover the origins of MQTT, and its growth over the last two decades from its usage in oil & gas SCADA systems to becoming the leading standard for IoT messaging. Arlen was recently interviewed by Processing Magazine on this very topic, and both inventors have a wealth of information to share on the future of the protocol.
Andy Stanford-Clark will also give a post-conference talk titled "Andy Explains the Internet of Things — and Mousetraps," hosted by the Harris Center and sponsored by Inductive Automation, on Thursday, September 20th. He'll discuss how IoT can be used to build smarter homes and communities, even down to the level of keeping mousetraps spring-loaded. Tickets for this special event are free but limited; get your tickets now.

Other Community Session Highlights:
"Solving Typical Enterprise MES Architectures with Sepasoft" with Tom Hechtman and Jason Coope from Sepasoft
See a live demonstration of MES Enterprise 2.0 functionality, see MES use cases, and learn how it can simplify your enterprise solution, all with the minds behind Sepasoft.
"Top 6 Tips for Delivering a Successful MES Project" with Chris McLaughlin from Vertech
Learn how to make your next MES project a success as Vertech's Chris McLaughlin takes you through his top strategies for implementation, efficiency improvements, and more. Chris has been featured as a panelist on several of our webinars, most recently on "Fixing SCADA: How Ignition Saves Money" this May, and we're looking forward to hearing more from him on this relevant topic.
"An Overview of ICS-Related Malware" with Derek Meyer from ICS-CERT
Industrial control system (ICS) malware has evolved over time, growing in capability and increasing in frequency of system attacks. Always a popular speaker at ICC, Derek Meyer will offer a deep look into HatMan, the latest ICS malware analyzed by the U.S. Department of Homeland Security (DHS).
"Ignition & Water/Wastewater: Doing Less With More" with water-district OT professional Jason Hamlin
While "do more with less" is often the motto of the water/wastewater industry, Jason Hamlin will show how Ignition can bring more capabilities to water/wastewater systems. Jason, who was a panelist on our June webinar, "10 Steps to Architecting a Sustainable SCADA System," will walk the audience through his organization's advancements and upcoming projects, all supported by Ignition.
"Configuring Devices in Ignition Using UDTs and the EAM" with Lynn Martineau from Autoliv
Learn to configure devices with User-Defined Type (UDT) tags on servers at multiple production sites in Ignition with the Enterprise Administration Module. Lynn will teach the process, then show how he's using centralized tools to configure devices and simplify training and support.
We'll announce even more community sessions soon, so keep your eyes open for session news on the ICC website.

"[Seeing] the different front-ends people are coming up with, the different uses of data, the different ways of showing it, and the networking," said Alex Sawka, of his favorite parts of ICC, with Chris VanRemoortel from Firebrand Award-winning Bixby International.

Go In-Depth at Advanced Workshops
You can enhance your ICC experience with additional Advanced Workshops. Please note that workshops aren't included with a regular ICC ticket purchase; they require a separate registration and are selling out quickly.
This year's community-led workshops include:
"What MQTT Can Do for You, and How to Get Started" with Cirrus Link Solutions' Wes Johnson and Chad Kienle
"Best Practices for Deploying a Unified OEE with Track & Trace" with Sepasoft's Mark French and Keith Adair
There are also still tickets available for workshops about building reports in Ignition, Python for beginners, winning more RFPs with Ignition, and Ignition security, presented by Inductive Automation team members.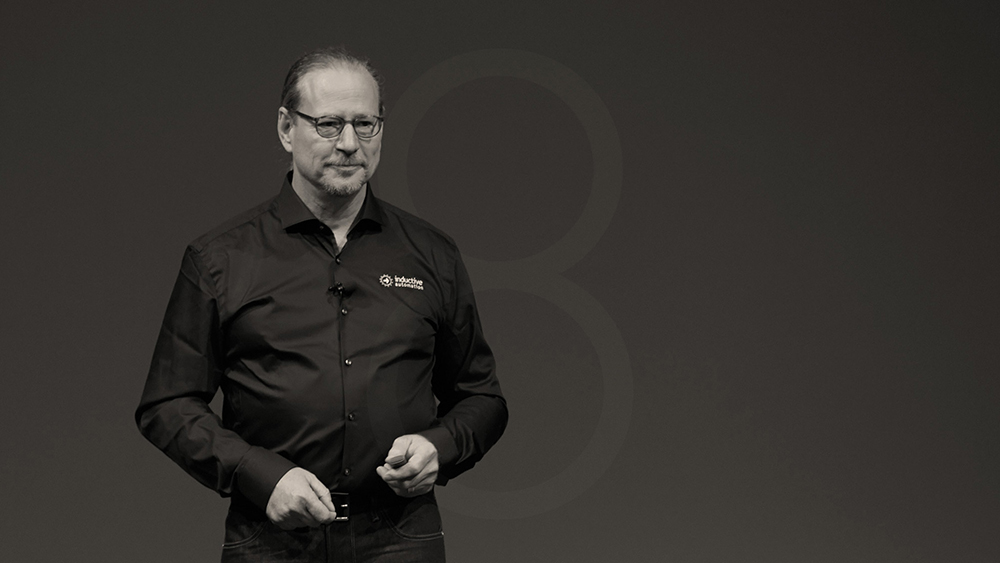 A Keynote to Remember
Finally, no ICC would be complete without our keynote presentation, which has been consistently rated as attendees' favorite session at ICC. With speeches from Inductive Automation CEO Steve Hechtman, Chief Strategy Officer Don Pearson, Co-Directors of Engineering Carl Gould and Colby Clegg, and Co-Director of Sales Engineering Travis Cox, the keynote is where the Ignition community gets to learn first-hand about product updates, company vision, and more. This year's 90-minute keynote, "Leading the Way with Ignition," holds special significance because we will be unveiling a new module and our biggest update to Ignition since the introduction of the product.
With September right around the corner, I'd like to invite you to join us for ICC 2018, if you haven't already registered. ICC sells out every year, so make your plans soon to be with us in Folsom, California, on September 17th-19th. We can't wait to see you there.
 
---