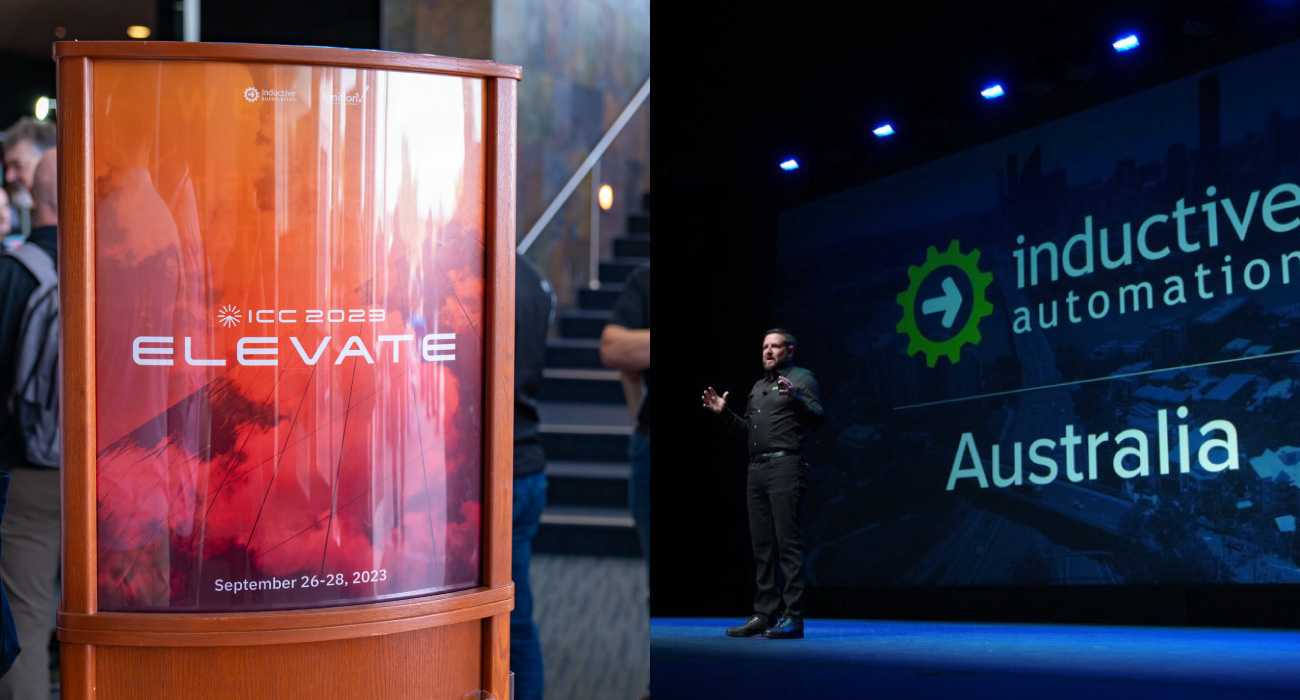 For the eleventh time, automation professionals and enthusiasts the world over convened in Folsom, California, for Inductive Automation's Ignition Community Conference (ICC). The theme this year was "Elevate," and with the conference's expansive schedule and industrial-strength lineup, ICC 2023 brought the entire experience to new heights.
ICC 2023 took place on September 26–28, 2023, adding a third day and boasting the largest-ever number of attendees, approximately two-thirds of which were first-time attendees. However, the Ignition fans packing the Harris Center's cushy seats weren't the only ones watching in style. This year marked the first-ever ICC Livestream, letting members of the Ignition community watch in real time from anywhere. Wherever you watched it from, ICC 2023 was packed with highlights, so let's jump right in!
The Keynote Says "G'Day" to the Ignition Community
Every year, the Keynote address examines the state of Inductive Automation and often includes big, surprising announcements. This time, the biggest announcement was the launch of IA's first international office, Inductive Automation Australia!
In an effort to better serve the growing Ignition community, IA is acquiring the assets of iControls and opening Inductive Automation Australia as a wholly-owned subsidiary of Inductive Automation. With operational hours that better align with other parts of the globe, IA Australia will create a seamless tech support experience while designating Inductive Automation as a multinational company.
And that wasn't the only big announcement. IA launched the Community Impact Program, which allows individuals to apply for a free Ignition license in order to create projects that benefit their community.
But wait, there's more! IA also released the first five episodes of a new video series, The Ignition Effect. This interview-based series spotlights the full story of what Ignition can do — beyond its initial implementation — for careers, communities, educational programs, and more.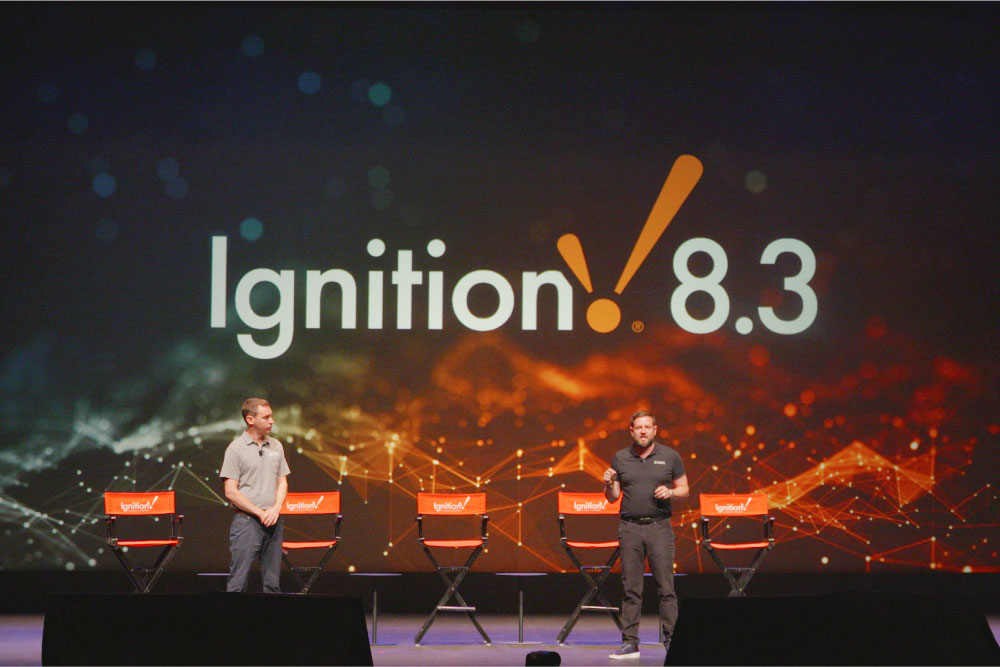 The Technical Keynote Previews Solutions From Cloud to Edge and Everywhere in Between
The Technical Keynote has always been the best way to see what's next for Ignition, zeroing in on forthcoming features while answering questions directly from the community. And while we heard about many upcoming features to look forward to — new drivers for Allen-Bradley Micro800 and gen2 DNP3, a Google Maps-powered Map Component, a Tag Reference Tracker (aka the most requested update), and more — this year's big announcements took things in a more architectural direction.
The first announcement was that multi-tenant licensing will soon be available for Ignition Cloud Edition. This change will allow customers to build commercial-hosted applications on top of Ignition for use by multiple third-party customers, each sharing an instance but seeing only their own data. Keep your eyes on the skies — the new license is scheduled for Q4 of this year.
The second announcement took things back to ground level with a simplification of the Ignition Edge line. The current five Edge offerings will be narrowed down to two: Ignition Edge IIoT and Ignition Edge Panel. Both Edge IIoT and Ignition Edge Panel will include the capabilities of Edge Sync Services, Edge EAM, and Edge Compute, as well as the MQTT Transmission Module, all without tag or device limitations. The updated Edge offerings will be available in Q4 along with a fully detailed upgrade path for existing licenses.
I'll have to double check, but I'm pretty sure Carl Gould isn't legally allowed on the main stage without talking about the next major version of Ignition. Luckily, he had plenty to share. Ignition 8.3 is targeting a late 2024 release, with early access slated for next summer to give module authors at least six months to upgrade, public beta expected in time for ICC 2024, and a full release ready in winter, just before the end of next year.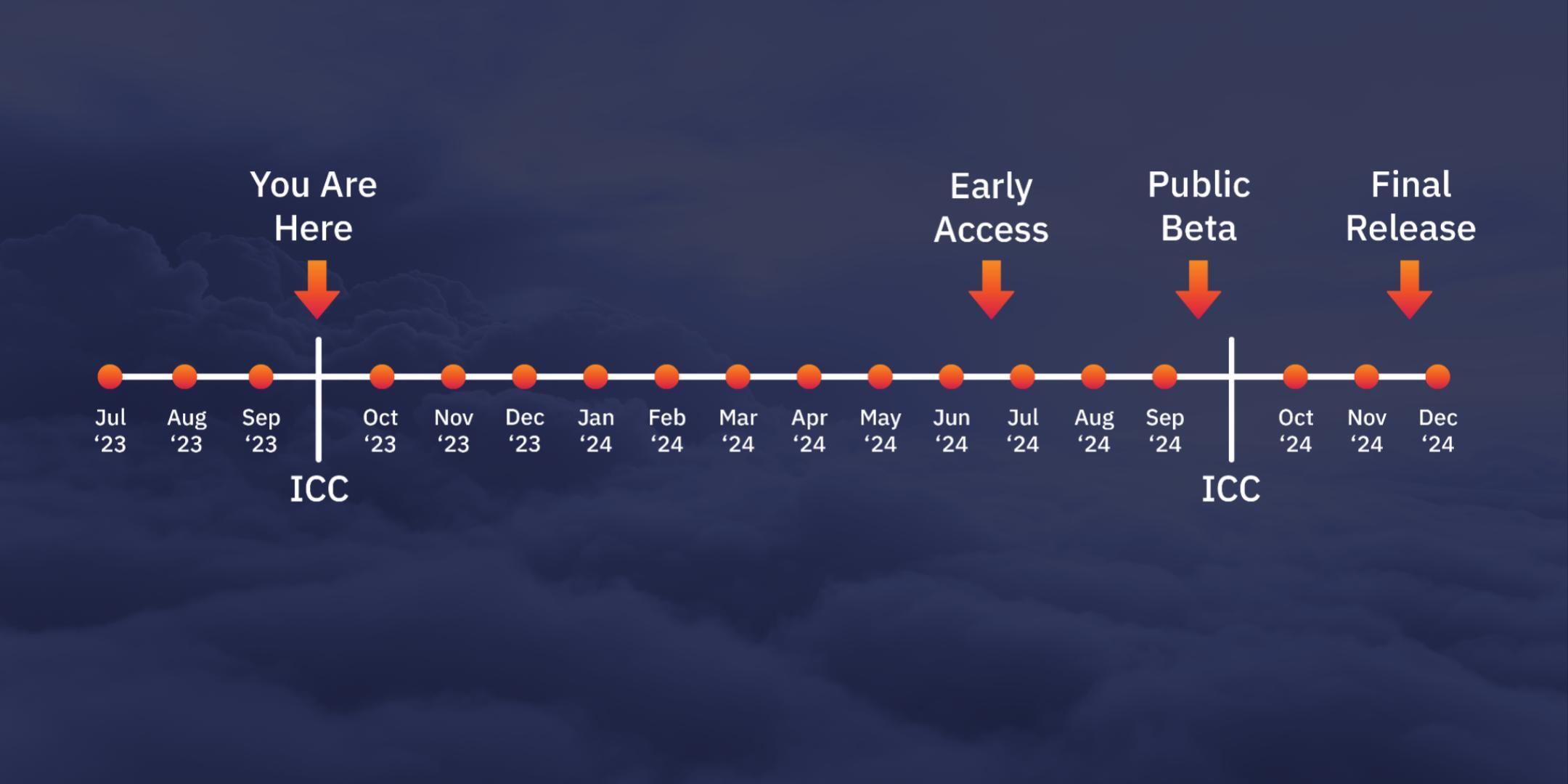 With four years between major versions, 8.3 will offer some major upgrades to the platform including Native Drawing Tools, a revamped Tag Historian, a rewritten Web UI, Enterprise Deployment Management, Event Streams, and much, much more. It was an incredibly dense session and a recap like this can only give a brief overview, but we can say this: 8.3 is definitely going to elevate the Ignition platform.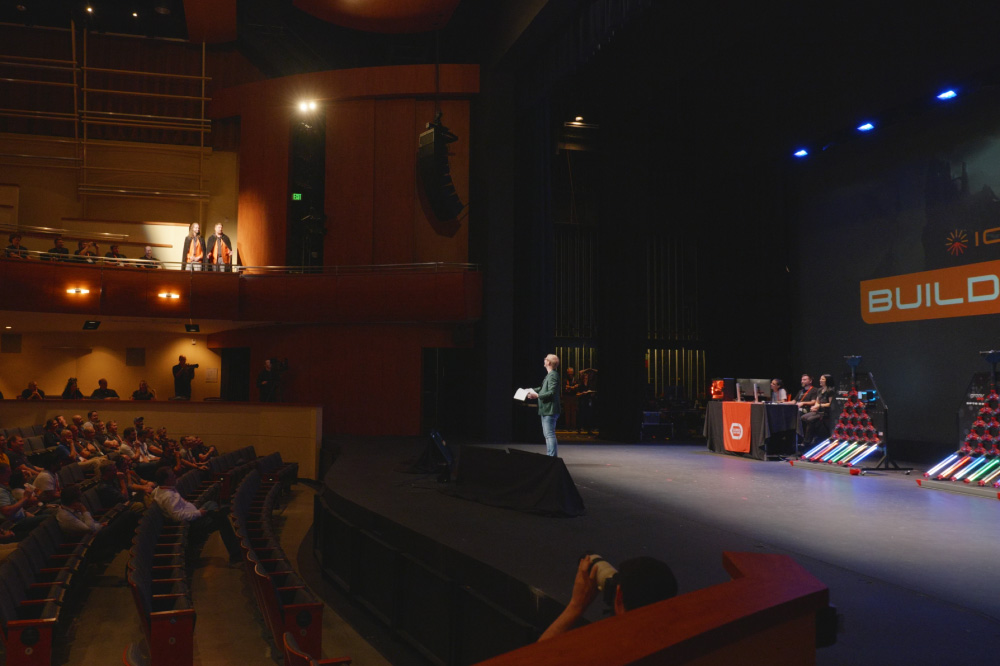 "The Ways of the Build-a-Thon Are Deep and Mysterious"
Like a prophecy foretold, ICC 2023 culminated with the premier event in competitive SCADA: the Build-a-Thon. The two integrators competing this year — Barry-Wehmiller Design Group (BWDG) and Corso Systems — had already proven their might against 11 grueling fantasy-themed challenges through the Lands of Ignition (sidequest: you can face the crucible here) and stood aloft on the Harris Center's main stage, teetering at the precipice of glory æternal.
Opto 22, the longtime hardware sponsor — I mean blacksmith — of the Build-a-Thon, brought more angles to the stage than a twenty-sided die, with 3D-printed twin Galton boards for the competitors to control. However, there was one last-minute requirement. As CTE Travis Cox pointed out from the balcony, donning a mystical robe over his orange blazer, "This wouldn't be the Build-a-Thon without some live building." And lo, BWDG and Corso were tasked with building a template or UDT for the Sparkplug Data Dash, right there, on stage.
Any event as unfathomably, unblinkingly, and eye-wateringly serious as the Build-a-Thon requires a bit of levity now and again, so while the competitors built, the bards in the IA Dept. of Funk tuned their lutes, restrung their zithers, and plucked those harpsichords to deliver a medieval phantasmagoria of a halftime performance, complete with lyrics written by "KentGPT," aka the combined forces of Director of Sales Engineering Kent Melville and ChatGPT.
When the duel finally commenced, Corso showed off their application and UDT first. Dubbed "adventure mode," it stuck close to the prevailing fantasy theme, following intrepid travelers (read: golf balls) as they explored the Galton board and documenting whether they possessed a map or not and if they arrived at their intended destination. BWDG took their golf balls to the driving range instead, with an application and matching UDT that tallied golf scores, keeping track of past games and allowing you to relive that time you scored 15 over par again and again. When it came time for the audience to vote, BWDG stood victorious!
Congratulations to Barry-Wehmiller Design Group, your legend will live on in the annals of Build-a-Thon lore.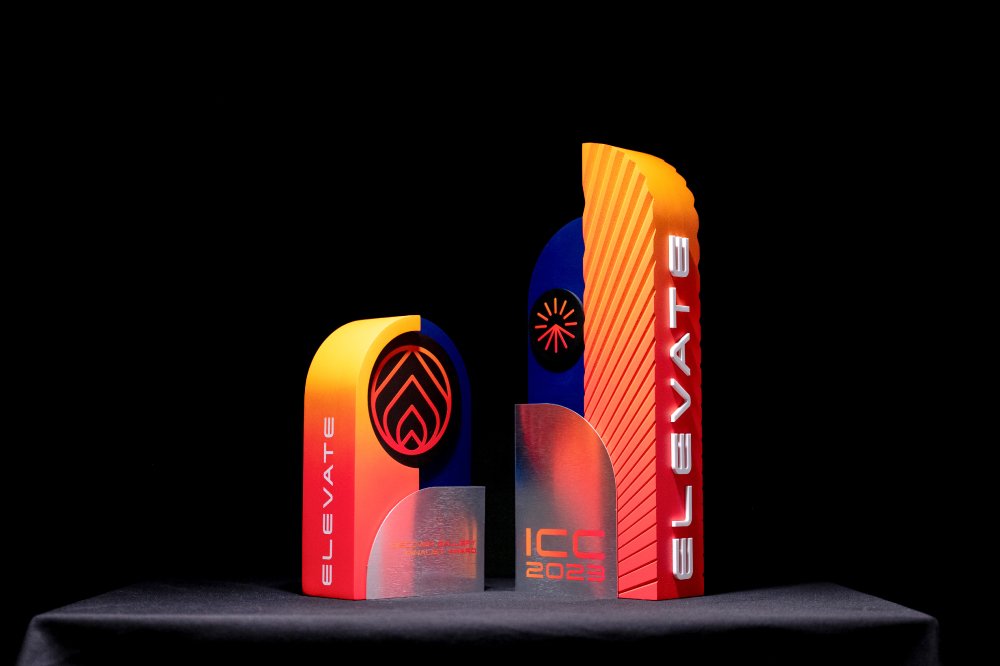 The Discover Gallery Reaches Rarified Air
The six Firebrand winners in this year's Discover Gallery broadened the award to new industries, encompassing social services with Room in the Inn's homeless management information system and entertainment with Creature Technology's animatronic interface. The Discover Gallery is meant to inspire, and based on the number of times the Firebrands were mentioned in other sessions, it's safe to say that more than a few integrators are already planning new avenues for Ignition implementations.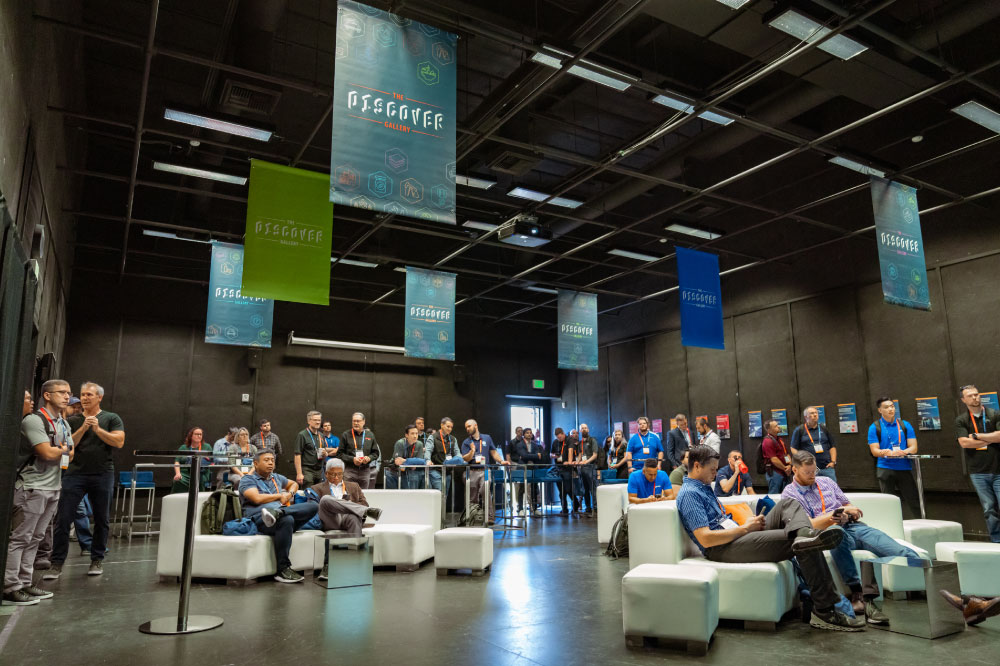 The 2023 Discover Gallery had a consistently elevated lineup, featuring finalist projects representing pharmaceutical, energy generation, food and beverage, as well as steel and chemical manufacturing. The innovation present in each application was practically vertigo-inducing, exemplifying how each year the Ignition community manages to top itself yet again.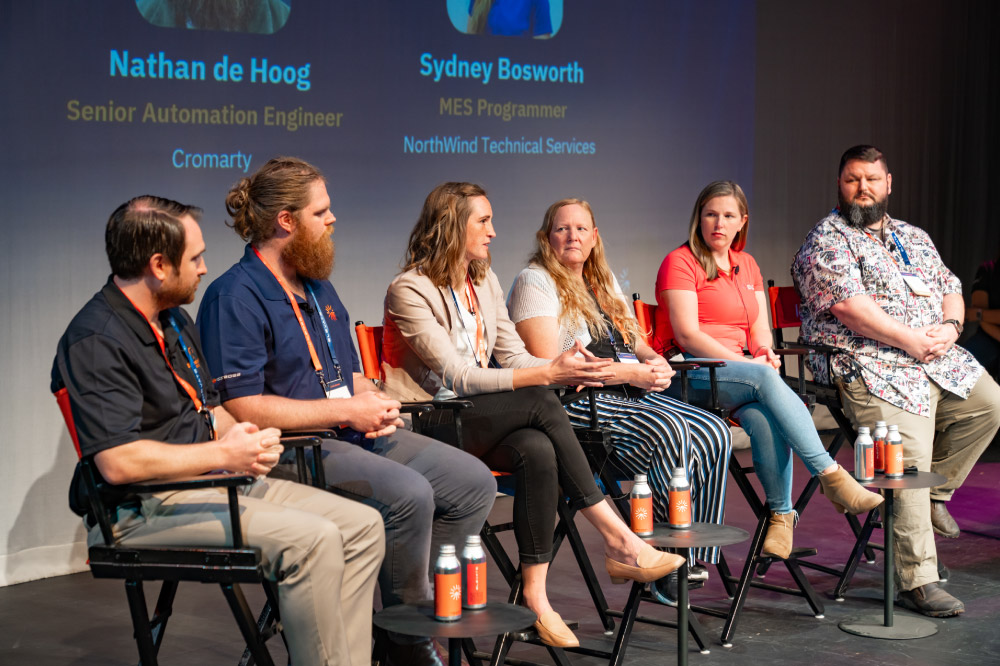 Integrator Panel Looks at the People Behind the Tech
ICC offers a chance for integrators to gather, network, and most of all collaborate. During the Integrator Panel, the annual session that examines the changing integration landscape, Inframark's Jason Hamlin hit on the latter point when discussing how to "elevate" the industry. "Elevation [happens] through partnerships with other integrators," he said, before recounting a story about building a resource for the Data Dash, which was then improved upon by fellow community members from Corso Systems and Opto 22.
The Integrator Panel often looks toward the immediate future. Naturally, a recurring theme of the session was attracting new talent in a relatively niche industry. Many on the panel discussed working with colleges and high schools to set up internships and automation camps, playing the "long game" as a means to introduce control systems to students. Another influence on recruiting was the shifting skillsets of new graduates and aligning curriculum with real-world development. Alternatively, others like DSI Innovation's Sean McFarlane shared a foolproof way of enticing new engineers. "Golf simulator," he said, explaining that it's the first stop on any office tour.
Industry Panel Discusses Large-Scale Change
This year, the Industry Panel featured a combination of speakers from both the deployment and manufacturing sides of the implementation equation. The far-reaching conversation touched on hot-button subjects like cybersecurity, finding the perfect mix of edge and cloud based on business outcomes, and how to motivate large-scale change within an organization.
Regarding the first step toward motivating change, Mike Flores of Howard Energy Partners put it simply, "Set up an environment in which you can fail." The panel at large agreed, affirming that no organization can truly digitally transform without experimentation. "Just because you're growing doesn't mean you're scaling," Flores added.
IA Sessions Delve Into Ignition Features, Resources, and Third-Party Tech
The sessions presented by IA employees appealed to attendees of all skill levels, with high-level overviews of Ignition fundamentals and Ignition in the cloud to more advanced subjects like automated testing and deployment with Kubernetes. The latter session featured Lead Software Engineer (and container maestro) Kevin Collins outlining the best practices for using the K8s container orchestration platform, its modular construction, as well as the automated deployment, scaling, and management of containerized applications.
One session in particular, the "Ignition Exchange Resource Showcase," highlighted a few choice resources to kickstart or augment development, each built by IA employees, and all available for free on the Ignition Exchange. This showcase exemplifies the reciprocal nature of the Ignition community, trading ideas and assets all with a common goal of making this software platform better and better.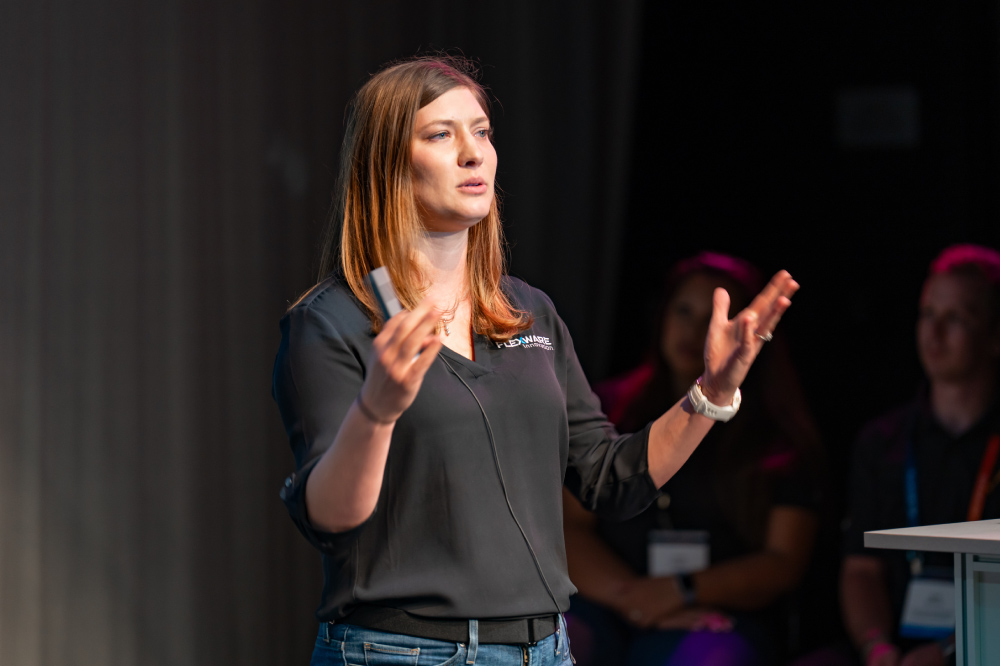 Community Sessions Explore System Evolution and Personal Evolution
The sessions from the Ignition community showed incredible breadth this year, ranging from the enterprise-wide Digital Transformation journeys for organizations as large as United Airlines and Tyson Foods to the more personal routes through the industry, whether leading to the cloud or, in the case of Automation Ladies, the podcast hosts of your choice. And this mix makes perfect sense, because that's what makes the ICC unique among conferences. It is a place where Ignition community members are just as likely to gain technical insights as they are to create lasting, valuable connections with their peers.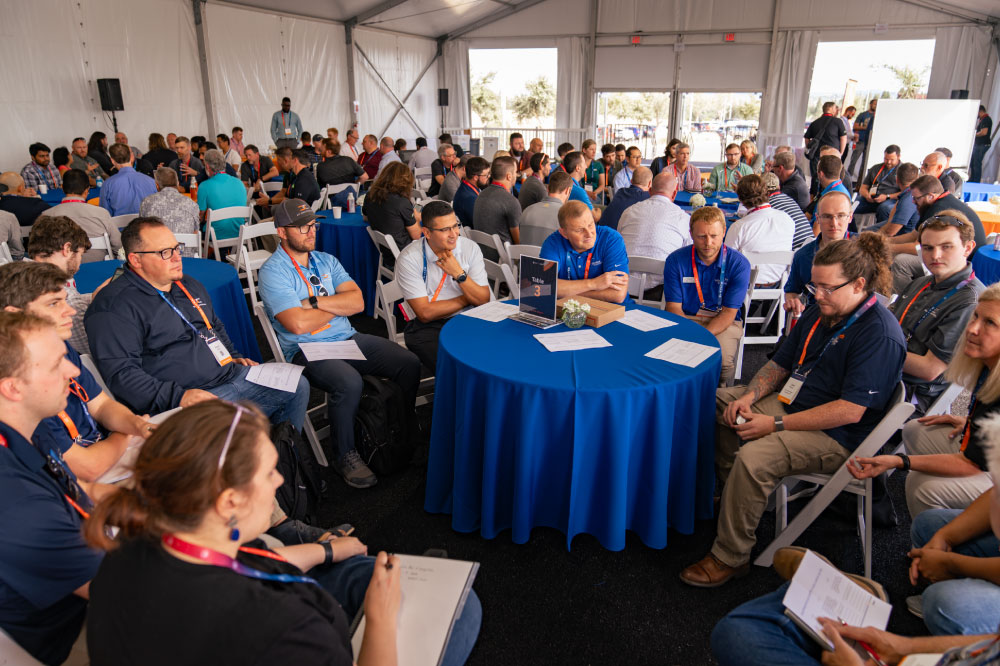 Table Talks Host Engaging and Insightful Conversations
The all-new Table Talks on the first day of the conference were a hit, with many participants coming together to converse in a supportive, collaborative, and educational atmosphere. Each Table Talk was a hosted, in-person meeting that invited anyone to chat about a specific topic. The two most popular subjects were Ignition SCADA, MES, ERP integration with a hub-and-spoke data governance approach, and enterprise SCADA, with over 30 participants at each talk, all listening and providing valuable insight.
"The Table Talks were great, and exceeded expectations of interaction with customers. We've never seen something like this done in this platform before … do it again next year," said Rudy De Anda, Head of Strategic Alliances at Stratus Technologies.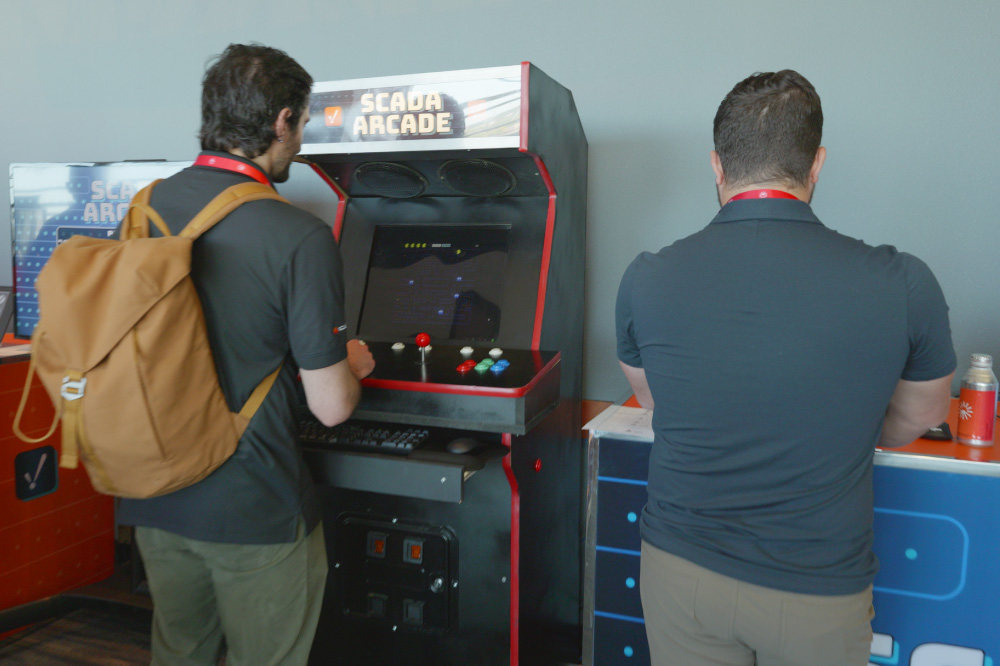 ICC Made Room for Fun
The Build-a-Thon wasn't the only part of ICC that featured some good-natured competition. The Exchange Challenge and Data Dash provided a space for Ignition users to show off their dev skills while the SCADA Arcade gave attendees a chance to embrace their inner 12-year-old.
Even though they got a shoutout during the Build-a-Thon, they deserve another, because who else is building resources of this caliber and sharing them for free? So for a second time, congratulations to the 2023 Exchange Challenge winners!
Responsive Navigation Menu Using CSS Style Sheets by Jerry Eppler
Siemens ProfiBus Diagnostic Repeater Faceplate by Braxton McKean
Plastic ORM by Emily Liu
For those with one eye always on the leaderboard, the SCADA Arcade demonstrated the incredible versatility of Ignition by trading the plant floor for the sticky, soda-soaked one of youth, back when your pockets jingled with quarters. The SCADA Arcade included five games made by the Support team on two Ignition gateways, with Cosmos Assaulters, Pac-Man, Pong, and Pro SCADA on a Vision gateway, and Combat Yachts (think Battleship) on a Perspective gateway. Anyone could come and play on an arcade cabinet upstairs at the Harris Center and both gateways connected to a database and a screen that displayed the high scores of all five games.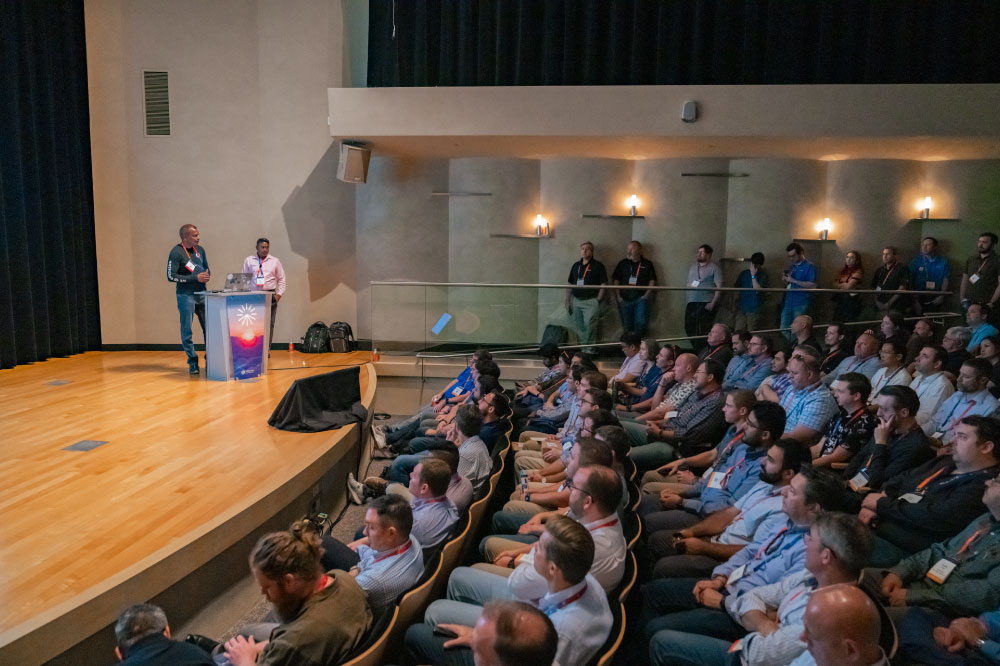 Exhibitors Bring a Little Showmanship
The Exhibitor Showcase returned this year, except this time Diamond Exhibitors took to the stage on Tuesday to stretch their legs and flex their tech. Gold Exhibitors made the Harris Center second floor a must-visit destination, filling the halls with the latest in hardware, software, and services. No matter the location, the exhibitors demonstrated that innovation can come from any direction.
First-Ever Livestream Offers a Global Passport to ICC
Folks from all corners of the world were able to view sessions in real time — and even vote in the Build-a-Thon! — thanks to this year's immersive Livestream platform. In-person and remote attendees excitedly communicated with each other via text and photo posts on the Event Feed, which brought ICC's community spirit to life for those who couldn't trek out to Folsom.
The Livestream also comes with "Conversations With Colby," an exclusive series of bonus interviews (to access the series, log in to the Livestream and click "Exclusive Content" on the left). In this post-ICC coda, IA's CEO sits down with Ignition community members to casually discuss the incredible things they're doing with Ignition, and get their reactions to the major announcements made at ICC this year.
Virtual Workshops Let Attendees Get Proactive
It's one thing to watch an ICC session, sitting pensive and invested, but it's quite another to get your (digital) hands dirty with in-depth virtual workshops. After the conference proper, attendees had the option to register for workshops, giving instructors the opportunity to get technical on topics like SQL, Docker, module SDK, compliance, demo tips, and more.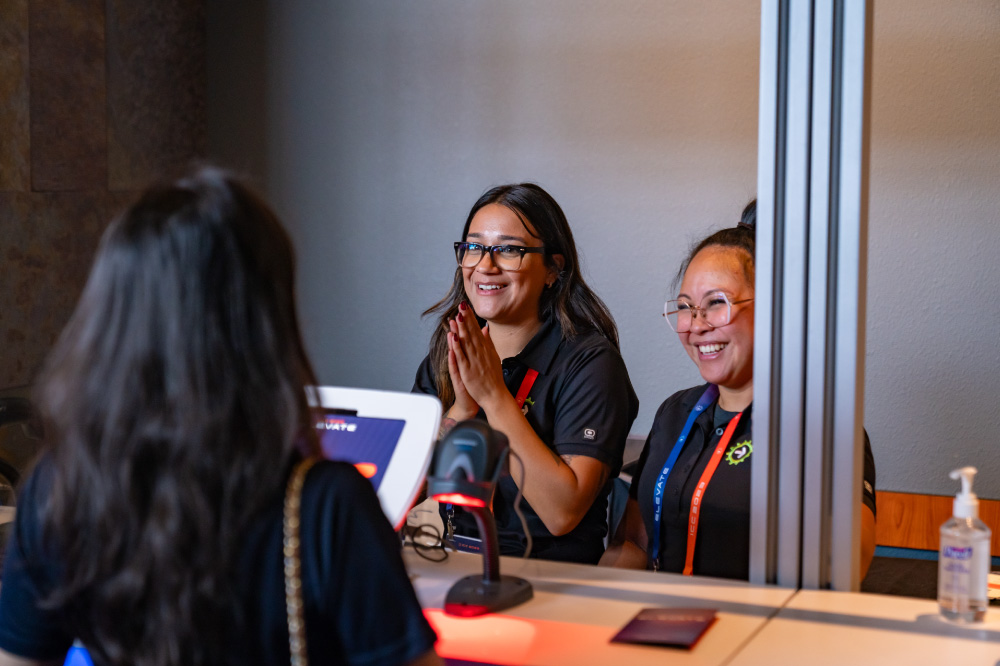 ICC Will Return in 2024
If you missed out on ICC 2023, all of this year's sessions will be available to watch in early 2024 on the Resources section of the IA website. If you'd like to view them sooner, Livestream Passes are still available for purchase at half-price, right here.
As always, we would like to thank everyone who came to ICC this year. Whether you traveled halfway around the world or simply found the comfiest spot in your living room, we appreciate your enthusiasm and deep commitment to the Ignition community. See you next year at ICC 2024!
Recap Roundup
One of the best aspects of the Ignition community is its melding of perspectives. So it's only appropriate to share what a few members of the community have to say about ICC 2023.
Want to tell us about your ICC experience? Leave a comment below or on the #ICCElevate hashtag.
---