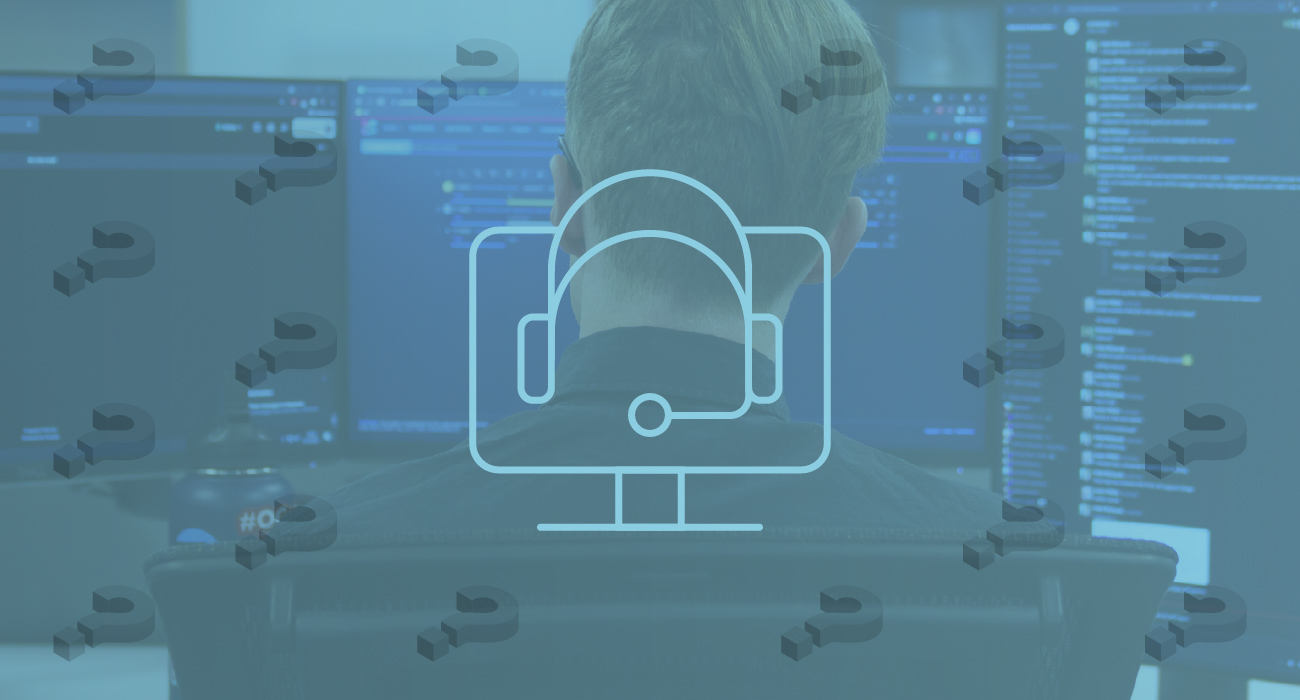 It's a scenario you've probably experienced: everything on the plant floor is going fine, and then something breaks unexpectedly and production stops. You need to call support. You dial; you get put on hold; you wait and wait; you become increasingly frustrated. Finally, you talk to someone and they tell you to 'turn it off and back on again' or consult the users' manual — both of which you've already tried — before saying they will send someone out as soon as they can, maybe tomorrow, maybe next week. Meanwhile, the clock is ticking and production is still down, delaying shipments and racking up costs. What you need is someone who can help you with your specific problem right now. What you need is real support.
At Inductive Automation, we understand why having an ace support team is so integral to the success of Ignition users the world over. That's why our Support Division takes an unconventional, active approach. Support staff is on the front lines, assisting integrators with development roadblocks and helping end users when issues arise. They're the unsung heroes of IA, so we've decided to spotlight the division responsible for that sense of relief you have when you hang up the phone.

Not Your Standard Support Job
What makes IA's Support Division different, exactly? James Hunt, the Support Services Manager, offers a quick summary: "The Support Division provides industry-defining software support to Ignition's customer base by providing advanced knowledge of Ignition, in-depth troubleshooting, and education on the various systems within Ignition."
Owing to Ignition's modular architecture, every system is distinct, meaning there is no one-size-fits-all solution. "Half of what we do is solving problems and the other half is helping people learn how to do something," Technical Analyst Cosmo Stevens said. "We play a very key role in making sure that our customers feel comfortable and confident in working with us to get as much out of the software as possible."
That confidence is the result of a collaborative approach to problem-solving on both sides of the phone. "When a customer calls, it's more like the customer and I are working together to solve a problem as a team rather than it feeling like me versus the customer," said Peter Lo, a Software Support Engineer.
"When people think about support, they generally just think customer service, which this is, but for us support is having those hands-on technical skills. We're not just gathering info and passing the customer along. We are the ones getting the information and solving it," said Software Support Engineer Gurjot Sandhu.

World-Class Help for World-Class Systems
For many members of the Support Division, seeing the results of their individual efforts can be thrilling. "When you fix a problem for a company that's as massive as some of the ones that we work with … it's pretty awesome," Cosmo said. "You think, 'What I just did there is pretty big.'"
"Ignition has a hand in so many things — one day you're taking a call from someone who is using Ignition on their yacht, and the next day you're helping someone in an automotive factory, or you're working with a rocket engineer — you realize how connected your job is to the world that you, your friends, and your family interact with," said Jason Ortega, a Software Support Engineer. "The problems you're solving have real-world impacts — you're much more connected to the world on the front lines and not just working on computers."
Something that can often be overlooked is that while each phone call might entail only a single issue or question, every interaction is part of a much larger process. "The Ignition project may be getting passed off to different integrators/engineers for years and we in Support have kept logs/history of these projects so when new people taking on the project call us, we have a record of what's happened in the past," said Software Support Engineer Jacqueline Leake.
"We are solving problems, but also looking into ways that we can prevent these issues in the future," Software Support Engineer Aaron Palas said.

A Support System
Understandably, someone calling in with a problem is likely not in the best mood, but the atmosphere in the Support Division is anything but dire. And much of that stems from the selflessness and joy of collaboration. "It's important to me to be able to have fun at my job without feeling complacent — you're surrounded by people who are forward-thinking, who do things outside of the box, who implement new ideas, and inspire you — there's always someone driving you to be better," said Jason. "It's light-hearted without losing the desire to work hard."
"People here are really valued — the investment in the people really matters," said Jacqueline. "It's a very comfortable space. Everyone is so welcoming from that initial welcome at the front desk, to becoming a part of the team and getting to know my local desk mates — the conversations are all very uplifting because everyone seems happy to be here and happy that you're here."
"I do my best to encourage others to learn something new every day," said Jason Asercion, the Software Support Supervisor. "Personal development through education is key to success in the department."
"The key to fostering an effective atmosphere is promoting a team culture where open communication is encouraged. We are at our best when we are leveraging every member of our Support Team," James said.
"Being dependable, being open to learning new things, being solution-oriented, and not being afraid to ask questions — it's how we make the team stronger," Aaron said. "There is always support for the Support reps — we support each other."

Origins of Success
Assisting organizations with industrial applications is not typically a course provided in undergraduate education. However, many of the people on the Support team found this unfamiliarity to be advantageous as it increased their thirst for knowledge. Cosmo, who was hired as a new graduate out of college, joined the team after doing some research, calling Support "a really interesting path to take working in the software industry." When he started, he found that most of what he needed to know, he'd learn on the job. "Everyone starts with the same amount of understanding — I barely knew what SCADA was when I started. No one was intimidating; everyone was helpful," he said.
With so much on-the-job training, managerial involvement and understanding is especially important. Jacqueline said, "Right away my manager asked, 'What do you need from me to be successful?' What more can you ask from leadership than someone who identifies what works for you?"
Aaron learned about Ignition at a career fair and his interest in the platform came from the variety of problems it can solve. "It's exciting to have so much I can delve into — I can find myself becoming more of an expert in things and knowing that makes me excited," he said.
At least one team member joined because of an Ignition end user. Jason said, "When I was looking at the company, I had no idea what SCADA was but I was intrigued by all of the different industries and manufacturing process that IA had a hand in, then I saw Sierra Nevada was a customer and that's my favorite beer so I thought, 'I want to work here.'"
Gurjot accepted the position out of college and hadn't really been aware of the automation industry until someone from IA reached out to him. It was during his application process that he discovered how much industrial applications were integrated into his everyday life. As a result, he came to the job without much hands-on experience. "I was a little nervous coming in at first, wondering what everyone expects from me — 'Should I be a know-it-all prodigy on day one?' Will I fit in?' — but everyone here is asking questions daily, even managers. There is never a moment where you're no longer learning," he said.

Room to Grow
There's more than one way to join the Support Division. The more traditional choice is as a Software Support Engineer, but more recently, many have joined as Technical Analysts. The Technical Analyst position is the first step of the Technical Pathways program. No matter their title though, Support staff is encouraged to strive for fulfillment on their own terms.
In the technology space, there is no substitute for real-life exposure. "Working in Support has made me realize that I enjoy troubleshooting software more than developing software — after discovering this about myself, this department has provided a place for me to further develop those skills" Aaron said. "Each time I face new and unsolved questions and challenges that can appear at any time with this work, I learn a little more about what interests me in the tech industry."
Being comfortable on the phone, quickly assessing new situations, and real-time problem-solving are all skills that can easily be transferred to other situations. "Support is a good avenue for personal growth — as a first career or as a career change you will expand your knowledge in technology — you'll be pushed to the limits in a positive way," said Peter.
That capacity for personal development isn't limited solely to the Support Division. In fact, the Technical Pathways program prioritizes diverse experience. "The Management Team has done a great job to promote employee development, ensuring that we are well-versed in the Ignition software which is preparing us for opportunities in and outside of the Support Division," Jacqueline said.

Join the Team
Ignition is being implemented in more and more organizations around the world, and the Support Division is expanding alongside it. "Our division is growing, the company is growing — just looking at where we were five years ago, where we are now, and where we're headed in the future. I expect Ignition to be a bigger player in the world of SCADA — this would be the time to join and hop on the wagon to success," Peter said.
Visit our Careers Page to discover your opportunities!
---