New to Ignition? Learn the Lingo With This Glossary.
5 minute read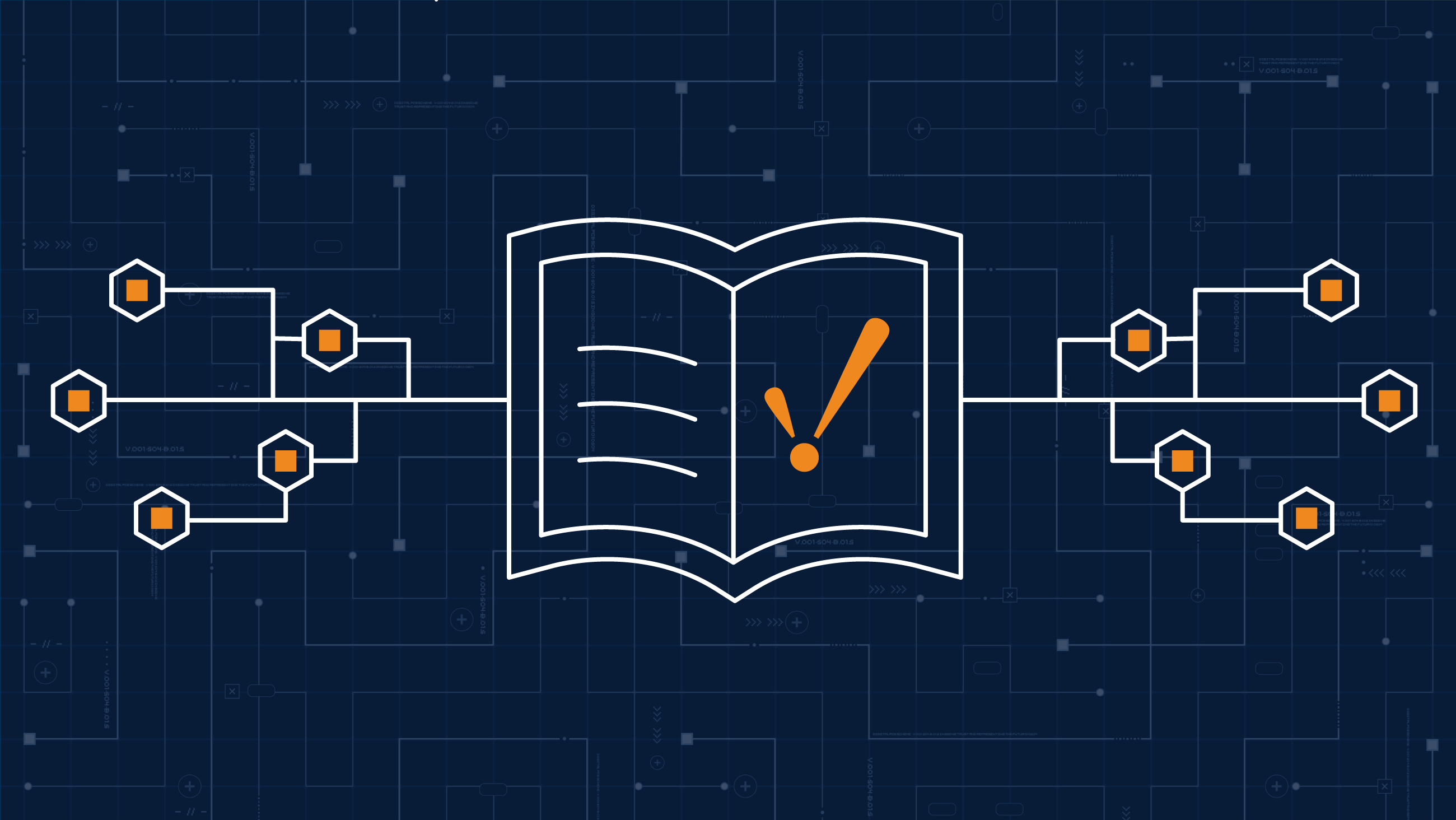 When you're a newcomer to the world of Ignition, it's exciting to learn about all of the things you can do with it, but there are also some challenges. One of the challenging things is learning the various terms and acronyms associated with Ignition and with industrial automation in general. To help with that, we've put together this glossary of some of the most common terms that you'll hear. Along with a short definition, each term includes a link to further information. We hope this helps jumpstart your Ignition journey.

Cloud Edition
Ignition Cloud Edition is a version of Ignition that leverages the power of the largest cloud platforms to provide additional services and flexibility.
Digital Transformation
A broad term that refers to the positive effects for an organization when it applies technology to create or improve a practice or process.
EAM
Stands for the Enterprise Administration Module, which makes it possible to manage multiple installations of Ignition across one or more facilities.
Forum
A discussion hub where Ignition users and community members ask questions and share knowledge.
HMI
Stands for Human-Machine Interface. It can refer to basically any user interface or dashboard that connects a person to a machine, system, or device. HMIs are very common in industrial processes.
IA
Stands for Inductive Automation, the company that creates industrial software that empowers organizations to swiftly turn great ideas into reality by removing all technological and economic obstacles.
ICC
Stands for Ignition Community Conference, an annual gathering of the brightest minds in industrial automation.

ICL
Stands for Ignition Community Live, a series of webinars made specifically for current members of the Ignition community.
Ignition
IA's flagship software solution is a one-of-a-kind platform for unlimited digital transformation.
Ignition Designer or Designer
Although it may sound like someone who designs projects, this term refers to Ignition's integrated design environment.
Ignition Edge
A line of limited, lightweight Ignition software solutions designed specifically for devices used in the field and OEM devices at the edge of the network.
Ignition Exchange
An Ignition community-powered library of useful, free resources and templates that help accelerate your development pipeline.
Ignition Gateway or Gateway
The primary software service that drives everything in Ignition. The Gateway is where you activate Ignition, transfer licenses, backup and restore the Gateway, and set up redundancy.
IIoT
Stands for the Industrial Internet of Things, which describes an industrial network of intelligent computers, devices, and objects that collect and share huge amounts of data.
Inductive University or IU
An expansive library of free Ignition training courses led by IA experts.

IT
Stands for Information Technology. IT departments basically manage information in an organization. Ignition tends to be well-received by IT departments because it uses open technologies like SQL, Python, OPC UA, and MQTT.
Maker Edition or Maker
Ignition Maker Edition is a free edition of Ignition made exclusively for personal or educational projects. (If you're into home automation, you should try it!)
MES
Acronym for "manufacturing execution system." MES solutions provide control, traceability, and documentation of the transformation of raw material into finished goods.
MQTT
One of the dominant IoT transport protocols in use today, and one of the key elements in the Ignition IIoT solution.
OPC UA
Stands for Open Platform Communications Unified Architecture, which is a communication protocol often used in industrial automation.
OT
Stands for Operational Technology, which is used to monitor and control industrial processes and the machines involved in those processes. OT is mainly used on the plant floor and in the field.
Panel PC
Panel PCs are specialized, all-in-one computers designed to be used on or near machines in industrial environments like plant floors or remote sites.
Perspective
The Ignition Perspective Module is Ignition's premier visualization module, which enables users to easily build full-fledged, industrial applications in HTML5 for monitoring and control from mobile devices, desktops, and touch panels.

PLC
Stands for Programmable Logic Controller, which is an industrial computer, with various inputs and outputs, used to control and monitor industrial equipment based on custom programming.
Registered, Credentialed, Certified, Gold, Premier
The five levels of IA's Integrator Program.
Release Train
Refers to the minor software releases that happen between major releases like Ignition 8 and 8.1.
SCADA
Stands for Supervisory Control and Data Acquisition. SCADA systems are made up of software and hardware elements that allow industrial organizations to control industrial processes locally or remotely, leverage real-time data, and more.
SQL Bridge
The Ignition SQL Bridge Module is like a Swiss Army Knife for integrating programmable logic controllers (PLCs) and SQL databases in unlimited ways.
SSOT
Acronym for "single source of truth," which is created when data from many sources, departments, or systems are compiled into one location. Ignition can provide a SSOT by organizing data sources within and between systems like ERP, MES, SCADA, and more.
Tag
A tag is an object that contains value, timestamp, and quality attributes. Generally speaking, a tag's value can come from a PLC, a database via a SQL query, or from an address in memory.
The Four Pillars
As articulated by our founder, Steve Hechtman, the Four Pillars that set IA apart are the New Technology Model, the New Licensing Model, the New Business Model, and the New Ethical Model.
Vision
The Ignition Vision Module is the legacy visualization module for plant-floor and desktop screens. With Vision, you can launch unlimited rich, web-deployed clients, and display charts, graphs, trends, HMI screens, and more.
Learn More Terms
We hope this glossary is a helpful starting point. If you'd like to look up more technical terms like "UDT," "Containers" or "IdPs," we recommend checking out Inductive University or the Ignition User Manual.
Posted on August 22, 2023
Want to stay up-to-date with us?
Sign up for our weekly News Feed.
By clicking "Sign me up," you agree to the
Terms of Use
, and the submission and processing of your data. Your privacy is very important to us. We will never sell or rent your information.
Privacy Policy