It's no exaggeration to say that the 2020 Ignition Community Conference was unlike any ICC before. This year's ICC, held on September 15th, was the eighth ICC overall and the first fully virtual ICC. While those of us on the Inductive Automation team missed being able to meet with the attendees here in Folsom, we were truly impressed with how the Ignition community nevertheless made their presence felt through the projects they shared, the unprecedented number of sessions they presented, and their enthusiastic online interaction.
As much as we missed the usual in-person ICC experience, there were certainly some upsides to this year's all-virtual format. Because ICC 2020 was online and free of charge, more people had the opportunity to see it than ever before. Over 1,500 people attended ICC 2020, making it "the single biggest online gathering of our community to date" as Chief Strategy Officer Don Pearson said in the keynote address. Another upside is that all of the ICC session content is now unlocked and available for on-demand watching or rewatching in the ICC Archives.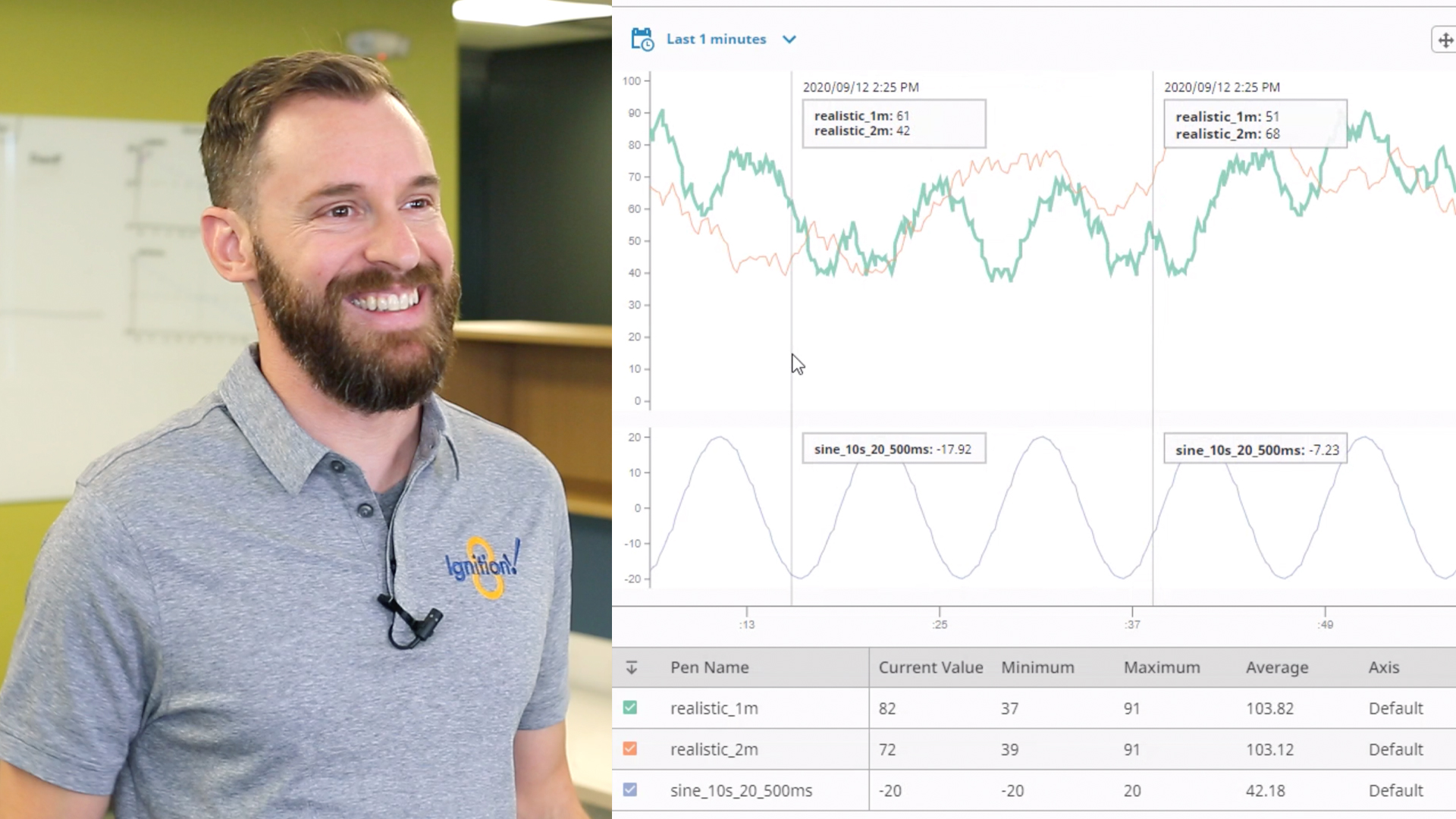 Getting Our First Look at Ignition 8.1
As at many previous ICCs, a big new release took center stage. This year, that release was Ignition 8.1. The 8.1 release candidate was made available for download just minutes before ICC 2020 got underway, and the stable release of 8.1 is expected to arrive next month.
During the keynote address, Vice President of Technology Colby Clegg and Director of Software Engineering Carl Gould introduced Ignition 8.1. They explained that Ignition releases have always followed an even-odd pattern: the even versions introduce major features and changes, and the odd versions focus on improvements and refinements and are designated as Long-Term Support (LTS) versions. Therefore, 8.1 is the first LTS version of Ignition 8 and the Ignition Perspective Module, which means it will be supported with new fixes and improvements for a full five years.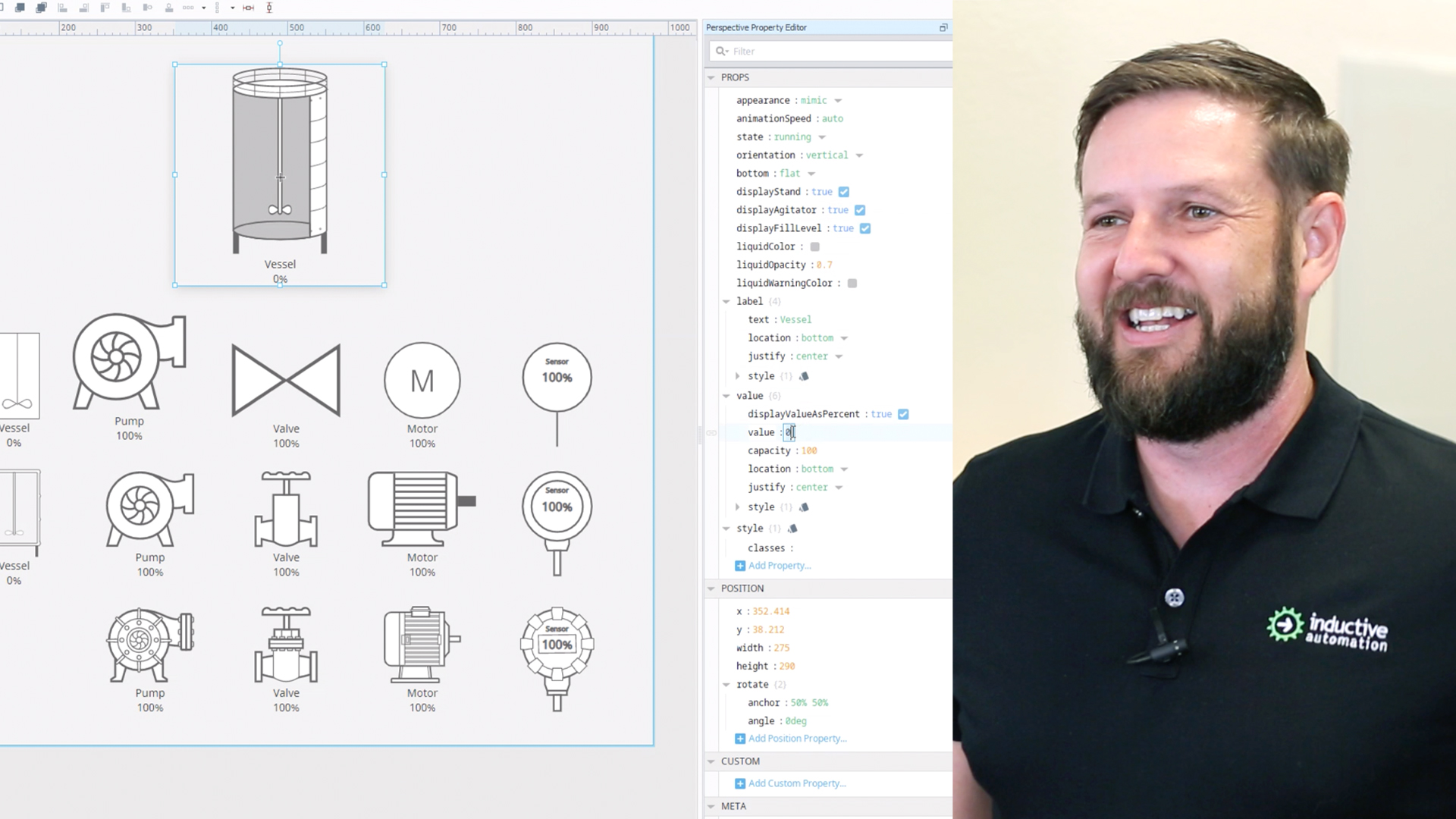 Then Carl and Colby introduced the four biggest new features of 8.1. They started with Perspective Workstation, which allows users to run their Perspective applications as first-class, native desktop applications on HMIs, panel PCs, and dedicated workstations. Next, they showed us the Perspective Power Chart, which includes the same great features as the Vision Module's popular "Easy Chart" component plus a lot of additional runtime features like built-in tag browser, customizable pen table, deep pen customization, built-in support for annotations, and more.

Next up was Perspective Symbols, a fresh new alternative to Symbol Factory that is made to fit in with modern, high-performance HMI graphics. Finally, they showed the Quick Start feature, which makes it even easier for new users to get started with Ignition by automatically configuring the gateway to have a sample tag provider, internal historian, simulator device connection, and sample project.
Carl and Colby also treated viewers to a deeper dive into 8.1 in the livestreamed Developer Panel, which was moderated by Training Content Manager Paul Scott. They presented demos of Quick Start, Perspective Workstation, Power Chart, and Perspective Symbols, and fielded live questions from viewers. Many of the audience questions were about the new features in 8.1, as well as the future of the Perspective and Vision modules.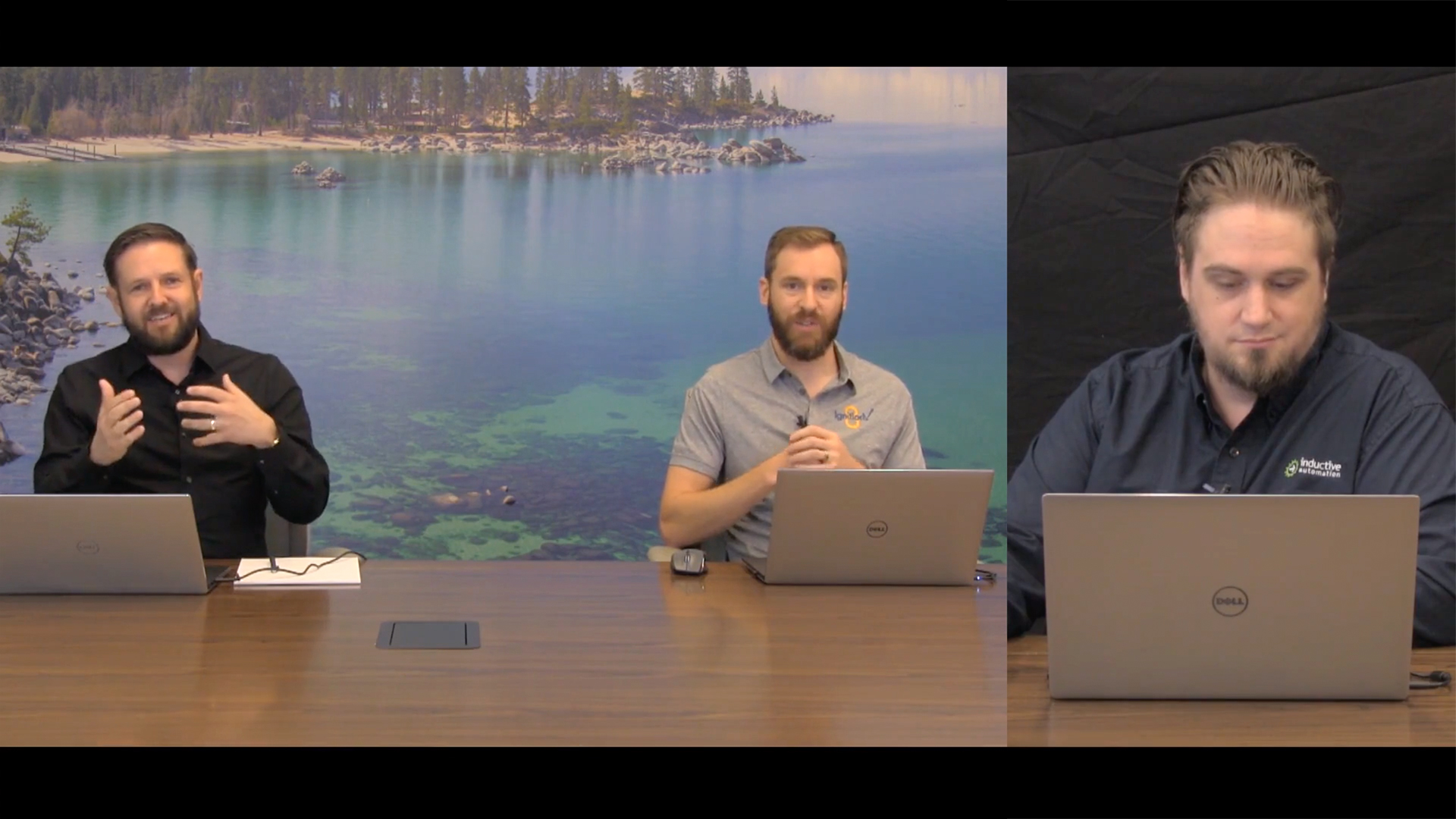 For those who would like to get another look at 8.1 before its release, we are presenting a special webcast, "Ignition Community Live: Ignition 8.1 Exclusive Demo," on September 29th presented by Co-Directors of Sales Engineering Travis Cox and Kevin McClusky.
The Keynote Honors the Community's Innovation and Commitment
Of course, the public introduction of Ignition 8.1 was by no means the only highlight of this year's keynote address. In his section of the keynote, CEO and Founder Steve Hechtman focused on how Inductive Automation is navigating the COVID-19 crisis. Steve explained that since March, most of the company's employees have been working remotely and have remained very efficient and responsive to our customers' needs while doing so.
Steve said that during this challenging period, our company has continued its robust expansion and focused on improving everything we do for our customers, especially those most affected by the pandemic. We've increased our support staff, and we're improving our internal and public-facing support software systems. We're also improving our training and documentation, in part by developing remote training, which has proven to be popular.
Speaking about our software, Steve commented on the new Ignition Maker Edition, a free, personal-use version of Ignition released in June, and about how excited he is about the current state of Version 8, Perspective and the upcoming new features. "As far as I'm concerned, Ignition keeps getting better and better. And one of the reasons for this is our unlimited licensing model … When we take the shackles off of you, you push Ignition to the sky, and as a result, we have to push it to the ionosphere, and beyond. Frankly, this factor alone is why we're light years ahead of anyone else," said Steve, who closed his remarks by thanking the Ignition community for all of their hard work, support, and amazing projects.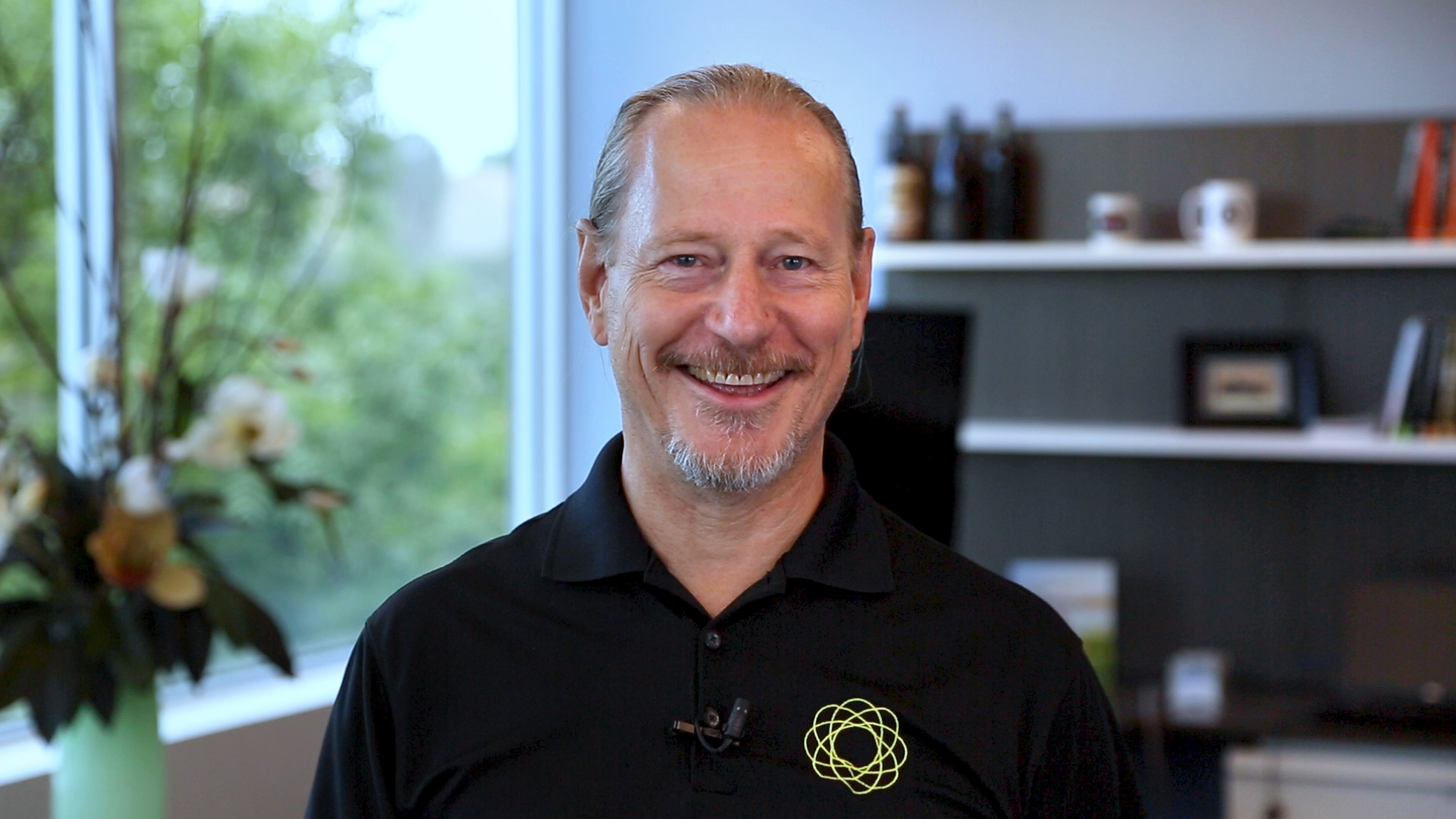 Chief Strategy Officer Don Pearson focused most of his keynote remarks on the future of the Ignition community. Don remarked that this year's ICC theme of "Envision" proved to be ironic because it was chosen just a few weeks before the COVID-19 pandemic changed our plans in ways we couldn't have foreseen. Don explained that in an effort to maintain communication with our community during the ongoing pandemic, our company kicked off two new programs: A relaunch of the "integrator roundtables" program and the new Ignition Community Live series of webcasts. Both programs have been successful largely because of the participation of Ignition community members, who, as Don noted, also created and delivered most of the sessions at this year's ICC.
Don also gave some details about our company's investment in education. He said that on Inductive University, which we launched in 2014 to enable anyone to learn Ignition for free, there have been more than 3.5 million videos watched, more than 2.75 million challenges taken, and almost 10,500 credentials earned thus far. He also talked about our University Engagement Program, which we formalized and launched in late 2019 to help engineering students gain the practical experience necessary for a successful career in industrial automation. The program fosters relationships with local, national, and global communities by connecting industrial professionals and educational institutions. Thirty schools have already started working with Ignition and partnering with members of our Integrator Program in their curriculum, and more universities are joining the program every month.
Don also remarked that this year a record number of new integrators got credentialed and certified in Ignition to move up in our Integrator Program, with integrators earning almost 1,800 new certifications since the last ICC. After citing a famous quote from Nobel Prize-winning inventor Dennis Gabor — "The future cannot be predicted, but futures can be invented" — Don closed his keynote remarks by encouraging viewers to focus on building the future together.
Co-Directors of Sales Engineering Travis Cox and Kevin McClusky were also featured again in this year's keynote. Travis and Kevin shared overviews of some of the most impressive projects that community members have created with Ignition during the past year, including a Perspective app for the New South Wales Rural Fire Service that combines OT and IT, a large enterprise SCADA system for Waste Management using Perspective as well as Ignition Edge, and an IIoT platform built for WaterBridge Operating that utilizes MQTT and Ignition.
Travis and Kevin also spoke about how two of the world's biggest cloud providers, Amazon Web Services and Microsoft Azure, have reached out to our company and are both working on products that will make their data even more accessible with Ignition. They talked how the Ignition Exchange has grown since its launch at ICC 2019, and how the Exchange and the other resources we offer — such as Maker Edition, IU, our product documentation, and free software downloads — are all focused on making the simpler tasks of project development as quick and easy as possible so that our users can spend more time on tasks that lead to innovation.
Lots of Community Sessions and Interaction
This ICC featured many more community sessions than ever before. With a scaled-back slate of IA sessions, many experienced professionals from throughout the Ignition community stepped forward to create and submit session videos. The result was over 20 community sessions for attendees to select from, covering a wide range of topics including HMI, MES, MQTT, Docker, blockchain, virtualization, remote applications, tax relief for integrators, and much more.
Obviously, networking receptions and hallway chats weren't possible in this virtual conference format, but attendees found plenty of ways to connect and have online conversations through Discord, our official messaging app for ICC 2020. There was a separate channel on Discord for each conference session, which helped to facilitate topic-driven discussions. Many of the session presenters also made themselves available for Q&A periods in their session channels, which allowed for more interaction between presenters and the audience than is often possible at a traditional conference.
"This year's virtual ICC didn't disappoint — the engagement from the community is as strong as ever and it was fantastic to connect with enthusiasts we might not have reached in the conventional format," said Kevin Collins, Automation Technical Director for EN Automation, who co-presented a session called "Leveraging Container Deployments with Ignition on Docker."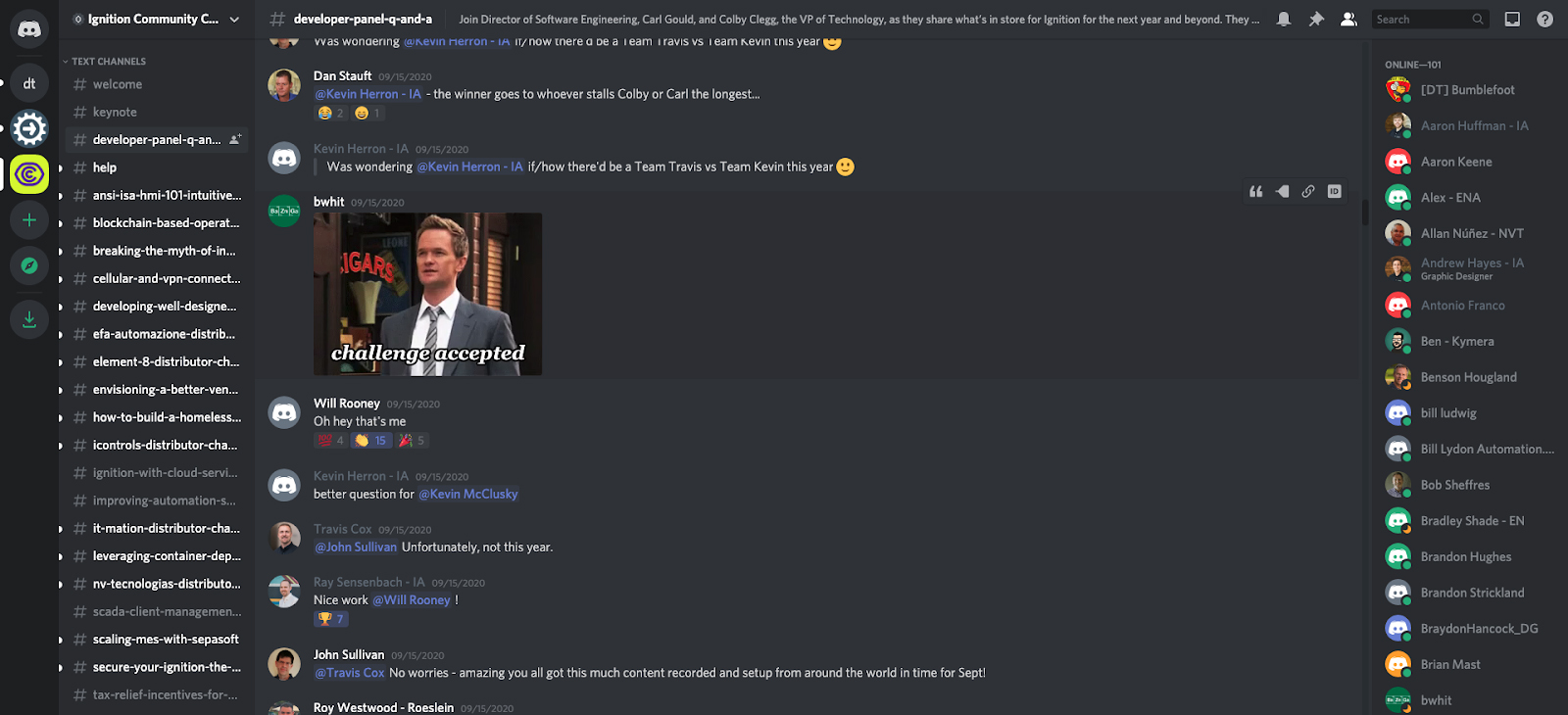 NV Tecnologías presented three sessions in Spanish and their CEO, Esteban Nuñez Varela, said that they got a lot of interaction from Spanish and English speakers. Esteban also said, "I liked that there was not only very accessible information about the Exchange Challenge, Firebrand Awards and ICC Sessions, but you could interact virtually with the people involved in the project through Discord and that made it very personal. Even though we were virtually talking, it felt very direct."
"I definitely found the online experience to be a good thing overall. It was definitely a different atmosphere, but especially during the Developer Panel, there was a pretty exciting energy and a lot of community going on. Having approximately 500 viewers of the livestream, plus the dozens of people in the Discord channel, was a lot of fun," said Paul Griffith, Senior Software Developer for Inductive Automation. 
Along with all of the activity on Discord, there was plenty of ICC buzz happening on Facebook, LinkedIn, and Twitter, as you can see on our ICC social wall.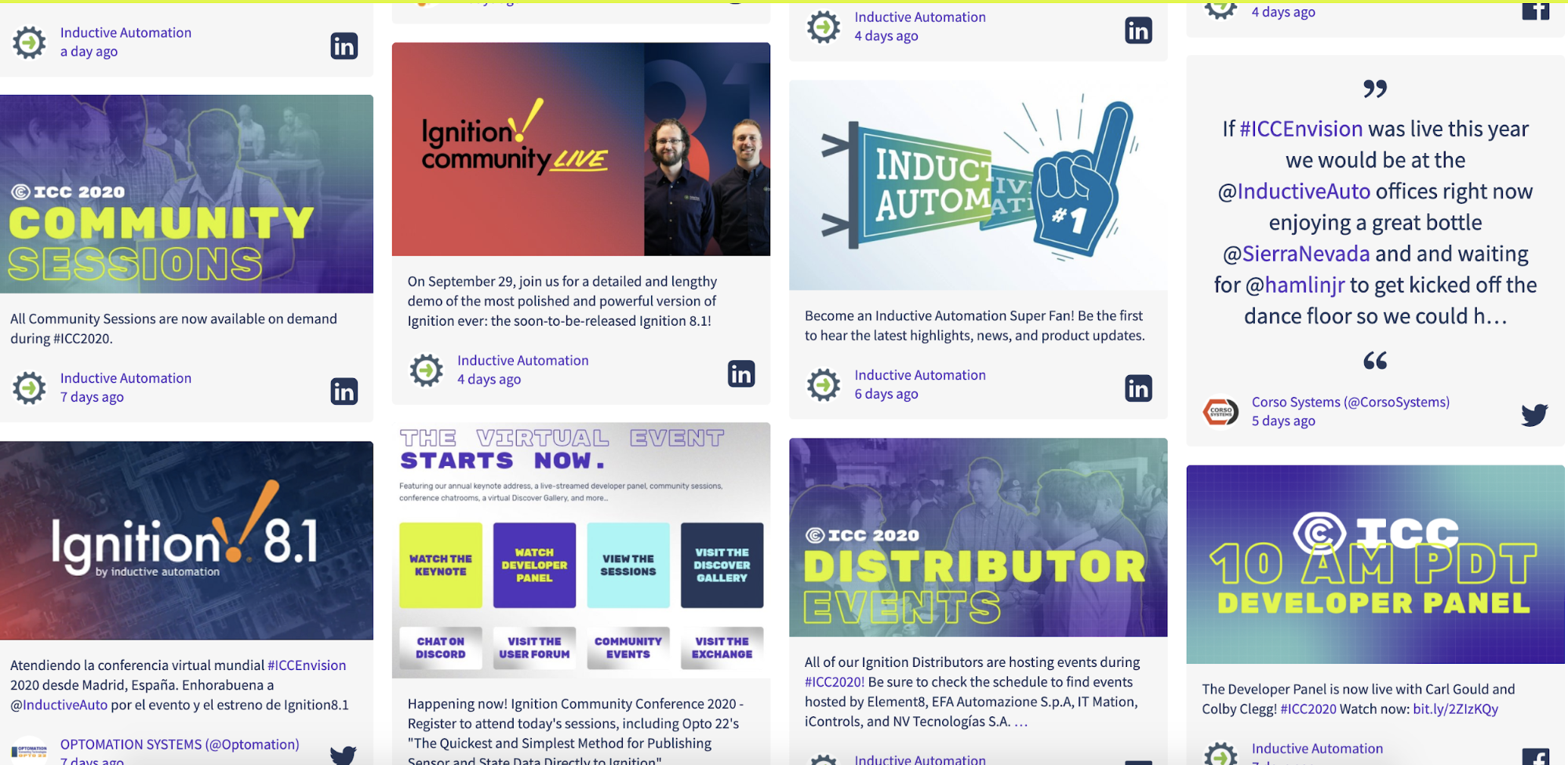 While this ICC was technically a one-day event, several of our distributors and business partners — namely, Element 8, iControls, the Ignition Cross-Industry Collective, the Ignition Oil and Gas Collective, IT MATION, NV Tecnologías SA, Sepasoft, and the Sparkplug Working Group — hosted their own events in the days following ICC and conducted Q&A through Discord.
Online Discover Gallery Reveals Award Winners & Finalists
ICC wouldn't be complete without the Discover Gallery, which is our video showcase of the most exceptional, community-built Ignition applications of the year. Back in January, we began putting out the call to our community members to send us their best recent Ignition projects. By our final submission deadline of June 15th, we had received a record number of project submissions, which our judging panel narrowed down to six Ignition Firebrand Award Winners and 12 finalists.
This year's finalists are APCO, Bardstown Bourbon Company, BIJC, Dautom, DSI Innovations, Effective Automation, Grantek, HTC High Tech Consultant Srl, Kinerja, KODA Resources, Meister Cheese, and Texas Automation Systems.
This year's Firebrand Award winners are Brock Solutions, Controtek Solutions, Flexware Innovation, The Integration Group of Americas, Waste Management, and Vertech.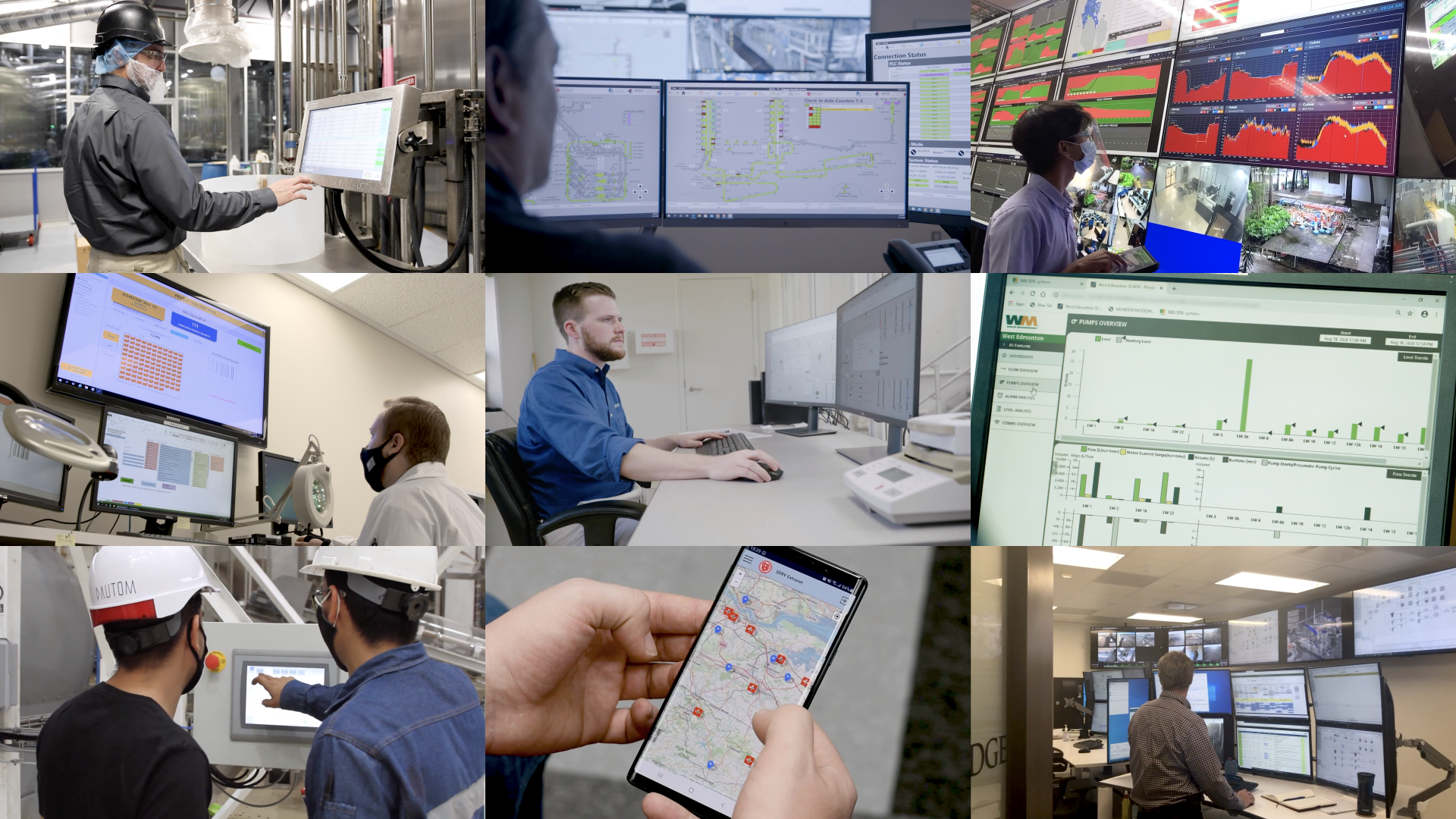 We congratulate all of our finalists and award winners, we thank everyone who submitted entries, and we encourage you to browse through the Discover Gallery project summaries and videos here.
Ignition Exchange Challenge Winners Announced Live
There were even more projects to celebrate at ICC this year. Back in July, we announced the first Ignition Exchange Challenge, inviting all Ignition enthusiasts to contribute a new resource to the Exchange by August 31st. The top three entries were selected by our judging panel and they were announced at the beginning of the Developer Panel livestream. The finalists are the Flair API Demo by Keith King and the Greenhouse Temperature Control App by Mathias Bjerglund Poulsen. The grand-prize winner is the Ad Hoc Roster by Will Rooney. All three of the resources are now featured on the Exchange.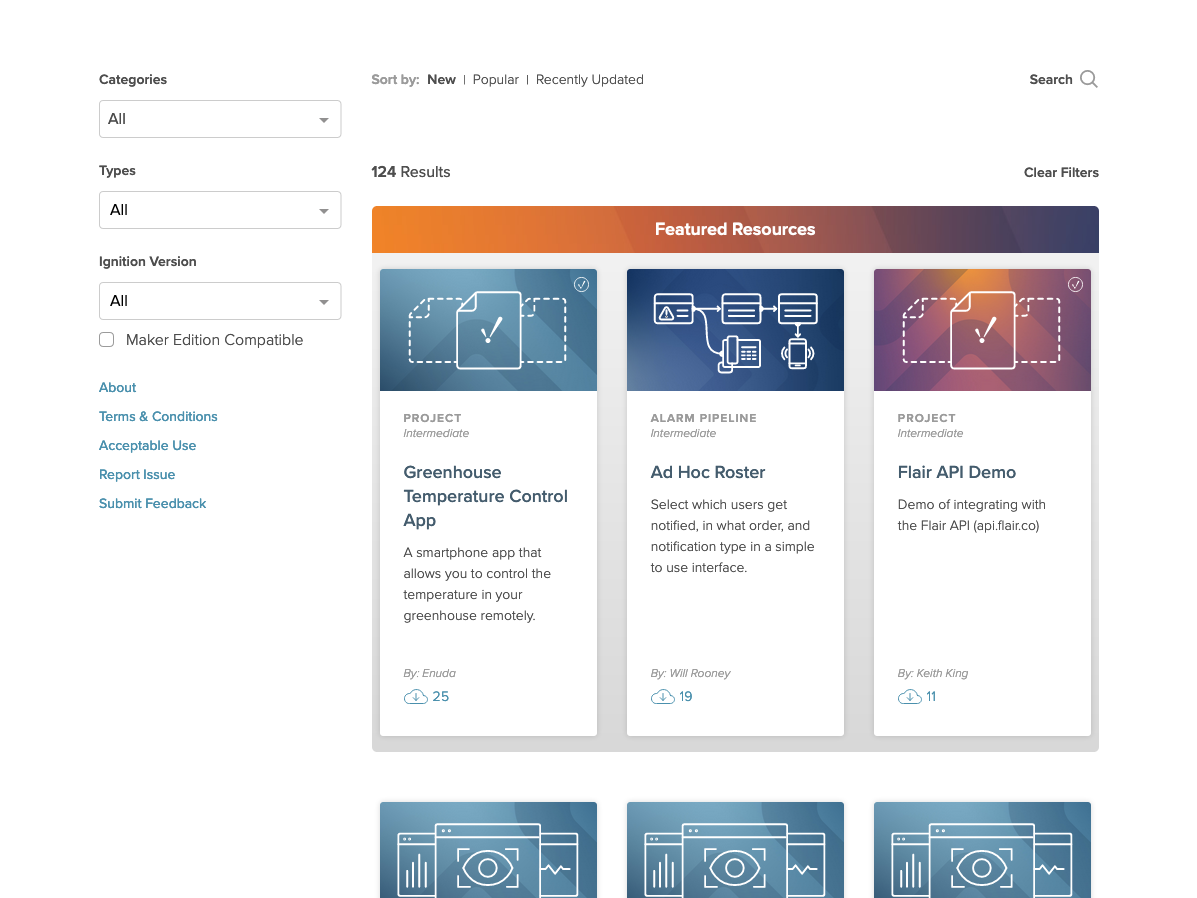 We'll 'ICC You' Again Next Year
Whether it will be in-person or virtual, one thing is certain: There will be an ICC 2021. We know that together this community can accomplish anything that we can envision, and we cannot thank our community members enough for supporting and contributing so generously to this event. You can expect to hear an announcement about the date and format for ICC 2021 by the end of this year. Until then, enjoy this year's conference content and let us know what you thought about it.
---